An increasing number of companies are going digital, and supply chain organizations that don't get on board now will soon feel the consequences.
A new study by PointSource uncovered that 26% of supply chain respondents find it difficult or very difficult to integrate third-party platforms with their organization's existing systems. Companies that cannot integrate new technologies will struggle to adequately streamline processes, leaving them behind the competition.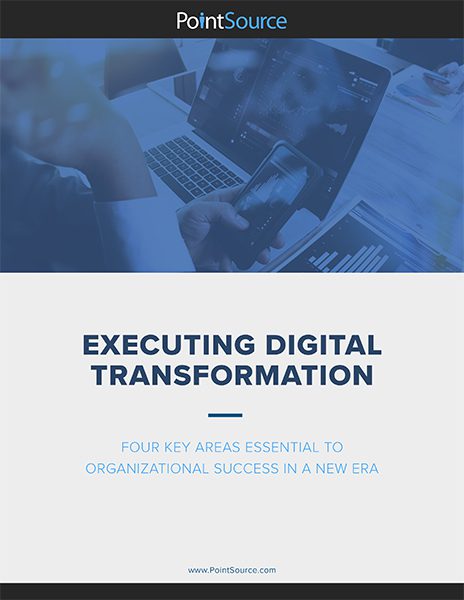 Executing Digital Transformation
This study explores common digital transformation hurdles and how organizations can overcome them, including further analysis across the retail, supply chain and insurance industries. With special attention given to the four key areas of PointSource's digital transformation framework, this study provides insights for organizations looking to lay the foundation for an improved digital strategy, user experience and more.