Manufacturers will leverage edge computing to navigate supply chain challenges, address the skills gap and use edge and cloud in tandem.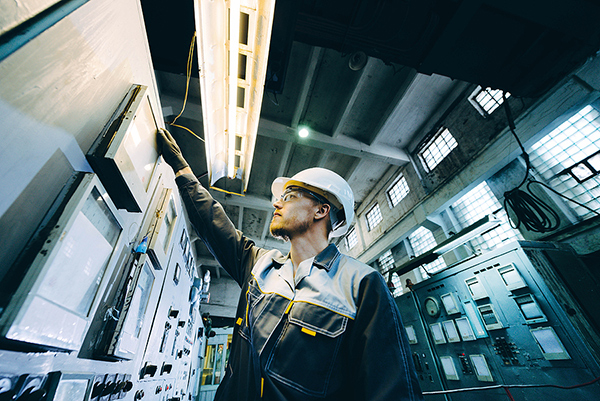 By Jason Andersen, VP, Business Line Management, at Stratus
It's no secret that the COVID-19 pandemic unlocked supply chain challenges in the manufacturing industry, causing many manufacturers to explore new digital solutions to overcome these challenges. Last year, we predicted that manufacturers would see edge computing bring visibility to the following three areas: manufacturing execution and production, inventory management and materials handling and logistics. Each of these areas proved to be critical to manufacturing success in 2021 as manufacturers worked to balance the economic reopening and evolving consumer demands with supply chain disruption after disruption.
Last year, manufacturers leveraged edge computing to deliver visibility without the need for complex IT systems. They also realized the value of integrating operations and processing data with edge computing. While materials handling and logistics had been a blind spot for manufacturers, in 2021 they adapted and found a way to implement edge computing to remotely monitor these activities and share data in real time with partners. As the industry continues to evolve and find new strategies to keep business not only surviving, but thriving, in 2022, edge computing will continue to play an important role.
Here are three ways edge computing will play a vital role this year.
Adapting to supply chain challenges in the manufacturing industry
The pandemic made supply chain issues a household topic – from backordered furniture to delayed Christmas gifts. Manufacturers have been forced to find new ways to evolve and remain agile. This year, information technology (IT) and operational technology (OT) professionals will use edge computing to drive their company's response to the global supply chain crisis. While IT and OT professionals have generally operated in their own siloes, as the lines between informational technology and operational technology are blurring, both groups must work together to help their organization realize the full value of edge solutions. Collaboration between them will be the ingredient that helps companies achieve business goals, remain competitive and be profitable.
Cross-functional teams will need to move past the structured, traditional IT infrastructures that have proven to be inefficient at addressing latency, flexibility and manageability of applications, as well as data access and loss requirements, from the cloud to the edge and from edge to the cloud. By working together, IT and OT will bridge gaps and create solutions leveraging edge that put systems and data to work in a manner that makes their company more productive and resilient, no matter what disruption comes at them next.
Addressing the widening skills gap
This year, there is also a golden opportunity to leverage edge computing to help companies address the widening skills gap. While workers' expectations have certainly been changing over the last 10 years, the pandemic has changed them permanently. People are looking to minimize the time they spend working on the plant floor – they want the flexibility to have the option of working from the comfort of their home, a coffee shop or outdoors. Companies are also in favor of minimizing employees' time on the floor to reduce the opportunity for human error. As technology has advanced and it is no longer necessary to have a human controlling every step of every process, remote work has become a possibility – even in industries like manufacturing, where humans have been critical to success in the past. An added benefit of this ability to move work beyond the shop floor is the ability to deploy technologies in potentially unsafe and remote environments that have been inaccessible in the past due to the need for a human to be there to control operations. Edge already makes it possible for companies to automate many mundane tasks but, in 2022, it will enable workers to monitor systems from their couch. Further, they will be able to share data in real time and react to disruptions immediately.
Edge vs. cloud
Looking ahead to the rest of the year, manufacturers will realize that cloud will not kill edge. In the past, there was fear within the manufacturing industry that cloud would kill edge because when devices require real-time data decisions that result in actions critical for safety, sending data from the edge of the network to be processed in the cloud wasn't practical due to latency. Despite these concerns, manufacturers will realize how edge and cloud can work together. While this shift won't change the way the two technologies function, by de-siloing them from one another, manufacturers will have access to improved analytics and unlock the visibility that they need to drive organizational efficiencies and improve performance. Leveraging cloud technology has its benefits, including how simple it is to manage – cloud presents itself as if it was any other Intel based server. Edge computing has endless benefits, like remote data collection and addressing supply chain challenges. Manufacturers will unlock great potential this year when they leverage the technologies in tandem.
If we have learned anything in the last two years, it's that manufacturers must digitally transform in order to remain competitive. This will remain true this year as the industry continues to explore new tactics and discover new digital applications for growing business. Edge computing will be the key to driving digital transformation in 2022, as manufacturers will leverage the technology to remain agile and address the widening skills gap.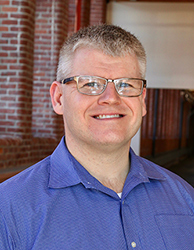 Jason Andersen is Vice President of Business Line Management and is responsible for setting the product roadmaps and go to market strategies for Stratus Products and Services. Jason has a deep understanding of both on-premise and cloud based infrastructure and has been responsible for the successful market delivery of products and services for almost 20 years.
Prior to joining Stratus in 2013, Jason was Director of Product Line Management at Red Hat. In this role, he was responsible for the go to market strategy, product introductions and launches, as well as product marketing for the JBoss Application Products. Jason also previously held Product Management positions at Red Hat and IBM Software Group.