How SMEs can adapt customer experience during COVID-19.
When I opened the email, it said, "We see that you have consumed only 50% of the course that you enrolled last month, and the most important chapter is still in the queue."
I was startled as well as amazed at how they were keeping a tab on my consumption on the course. In the email, there was a one-on-one video calling option to resolve any queries that I might have in regards to the course. I clicked on the link, filled a short form that asked my time preference, and submitted it.
Immediately after, I got an email with the link to join the video call. I joined the call and met with one of their experts that was personally involved in creating the course that I had enrolled in. He took my feedback on the course, checked on any hurdles that I was facing in completing the course, and encouraged me to complete the course.
Out-and-out perfect. Isn't it?
I thought that he would then try to upsell any additional course or ask me to take any action right away.
But to my surprise, he didn't.
He simply thanked me for coming on the call and choosing their course. We talked for about 4 minutes, and the ultra-fine way in which the whole communication was carried out, left me amazed. Later that day, I finished the whole course, and today, I enrolled in another course from the same academy.
All this left me wondering just one thing, 'Are we heading towards an eye-opening shift in the Customer Experience (CX) game plan?'
Let's have a closer look at that.
Setting the Stage
As the COVID-19 pandemic is growing rapidly, there's no denying that businesses across the globe are facing an uncertain time with lots of unknowns. With extended lockdowns and gloomy updates flying in every minute, the pandemic is gripping the business economy worldwide.
While larger businesses have more liquidity and cash flows at their disposal, SMEs are dealing day in and day out with enormous pressure, tight budgets, and blowing customers, which is affecting their already-thin margins.
However, does this mean that it's all doom and gloom for the SMEs?
Certainly Not.
As 'necessity is the mother of invention', the pandemic has compelled us to rearrange our way of life. From brick and mortar to manufacturing to eCommerce businesses, there is a huge scope for SMEs to reinvent their business models with a shift in their CX strategy.
But the bigger question is, how can the SME leaders adapt to their customer's new and altered life where they are physically separated from their friends, workplace, extended family, and favorite places?
Let's break it down, step by step.
1. Leverage Analytics To Find Customer Care Opportunities
A few months ago, a food delivery company might have thought that decreasing the wait time when a customer ordered the food would be sufficient to make their customers feel happy and cared for. But now, food delivery giants like Domino's are going a step further by providing 'Zero Contact Drop-Off' to ensure complete safety of the recipients, followed by a confirmation call to make sure that the order has been received successfully.
In a very short period of time, COVID-19 has broadened our definitions of care and has forced a rethinking of what customer care means. At a time when the situation is changing from hour to hour, SMEs need to look at the quickest ways to understand their customers' sentiment.
The good news is, customer Analytics can provide great help in keeping a real-time pulse on the changing customer preferences. I would even go as far as to say that the customer data, in the times of this pandemic, keeps as much value as the SME business itself.
"The first step in exceeding your customer's expectations is to know those expectations" – Roy H. Williams
Imagine if the SMEs know what's on each of their customer's minds and what's next on their priority lists. With that knowledge, providing an excellent and touching experience wouldn't be that difficult at all. For instance, analytics can unveil some surprising truths about the company's revenue drivers during this pandemic. The things customers needed a couple of months ago might not be the same things that they need right now. And therefore, the discounts being given to the customers on some products might not even be relevant to them. With smart analytics and dashboards, SMEs can tie the discount data with their marketing platforms in order to more effectively measure the impact of any discount.
Customer analytics, if executed correctly, will not only help the businesses to find new customer care opportunities but will also help them save their web marketing dollars from getting wasted. Customers, on the other hand, will feel like they are valued as a unique person, and not just another name on a spreadsheet.
Without leaving any room for assumptions, a data-driven analysis will help the businesses know what their customers are doing, how they're doing it, when they're doing it, and why they're doing it. Also, the big surge in online usage during this time offers a great opportunity to tap into customer insights, understand their sentiment, and develop new ideas.
After all, why not trust insights over instinct?
2. Innovate Digital Model to Meet Customer Expectations
With every passing day, people under stay-at-home orders are showing a huge shift in their buying patterns. Simple activities like a trip to the department store and dining out with family is difficult, or even barred.
Overnight, demand patterns are shifting.
Some companies have already seen this as a competitive opportunity to address the wishes of their customers with more comfort, better safety, and lower costs.
From going completely digital to expanding home delivery options to extending free trials, companies are trying to meet their customers wherever they are. And it makes sense! Even the most "digital resistant" customers are trying to adopt this change quickly.
A smooth digital experience, seamless transactions, personalized interactive chat sessions, prompt response for information requests – all of these can give the SMEs an extra edge over their competitors. For instance, a customer who contacts a call center will be pleased to have the option of a video call with a real person who's also working from home and is willing to address her query in as much time as required. This will create a human connection and will increase the customer's trust and loyalty towards the brand. Not only this, but this will also encourage the customers to give a strong word of mouth recommendations for the brand.
"Courteous treatment will make a customer a walking advertisement." – J.C. Penney
As another instance, social media might be more meaningful to the customers when the owner of the SME is the one responding to their reviews or commenting back on social media comments. Sounds very obvious and as clear as a bell, isn't it? But how many businesses understood these nitty gritties and went ahead on implementing these? Very few!
These are the kinds of things SMEs need to start thinking about as they continue to move throughout the crisis – even if it means completely restructuring the digital model they already had in place. SMEs that continue to deliver superior digital experiences and invest in CX have a great opportunity to emerge as leaders after this crisis subsides with a running start.
3. Optimize Customer Support Channels
All of this "work from home" time has raised thousands of questions in people's minds:
Will I get 'zero contact' delivery?
Will I get a full refund for my orders canceled due to scarcity?
When will my desired items come in stock again?
How is my favorite brand ensuring hygiene among the delivery staff?
And, they tend to be naturally drawn towards the companies that answer their questions.
While a lot of questions will come out as a function of customers' anxiety, prioritization of customer queries is the key to optimize the support process. For instance, SMEs can use their human staff on customers who need immediate help and use AI-powered chatbots for secondary cases. An API can be created that routes only those people who have ordered necessities to live chat; everyone else gets directed to the automated chatbot. By doing prioritization like this, SMEs can provide a better customer experience without straining their live support.
Not only this, but every new customer support strategy that the business makes should also be communicated with the customers. An experience tracking survey can be initiated to collect feedback relating to the business efforts during these times.
So, Let's Recap
As people all over the world are struggling to confront the "new normal" with an endless amount of questions flying around, they need a human touch more than ever before. And therefore, SMEs need to be ready to shift with their customers and plan for all the requisite changes.
Customer Experience (CX) professionals can play an important role in helping their companies overcome this crisis. How? By energizing their capability to pick up how their customers are thinking and behaving, distribute the insights among the hands of people who can take action, and quickly execute in this fast-changing environment.
"Customer Service shouldn't be a department, it should be the entire company." – Tony Hsieh
After all, that's what CX is all about.
Find your roadmap to great customer experience and thrive in this crisis.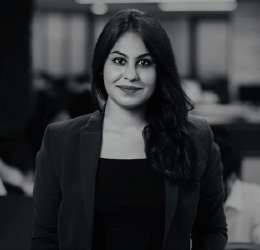 About The Author
Nisha Dhall is a marketing and customer experience (CX) enthusiast, consulting a variety of entrepreneurs and SMEs across the USA, Canada, and India. As the marketing manager at Webonise Lab, she is keen on building modern-day digital strategies and evangelizing the customer needs. To know more, visit Nisha's Linkedin.