Take a look at some of the best franchise options to start your new business.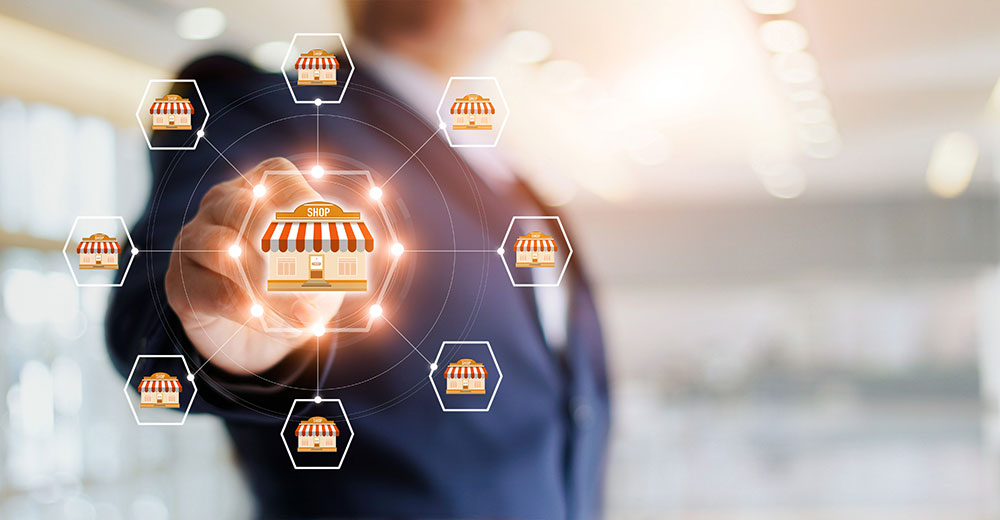 Franchising remains as one of the easiest ways to start a business. It's also one of the most profitable business formats available for entrepreneurs. Many big-name brands would not be where they stand today had they not adopted this business model. No wonder then that many businesses have opened their doors to anyone who is willing to invest as franchisee.
With franchising, you have practically limitless choices on the type of business to own. If you think franchises are only for fast-food chains, then you're in for a surprise. The franchising model has been used in a wide array of business types, from tax preparation to vacations.
As franchisee, all you need is the initial investment which typically includes the initial fee, equipment, inventory, and training costs. You'll also pay recurring royalty fees. When you qualify as franchisee, you get a turnkey business operation. That means, you don't have to start from scratch. The franchisor will support you all the way, from choosing the best location for your business and even access to in-house financing, if available. While many entrepreneurs can attest to the business leverage that franchising has provided for them, the success of your franchised business will still depend on your hard work.
Take a look at some of the best franchise options to start your new business.
1. Business Franchise Format
This is the most popular type of franchise. In fact, this is the concept that most people have about franchising. A business format franchise gives the franchisee the right to use the trade name, the trademarks, the system, and the processes necessary to operate the business. All the detailed plans involved in all the aspects of the business will be licensed to the franchisee. Plus, the franchisor will also provide additional support in marketing the product or service.
Most fast food and restaurant chains, retail brands, and fitness membership clubs that are franchised today follow this format. As franchisee, you operate your own business unit under the guidance of the franchisor. You have to stick to all the guidelines and meet expectations to ensure your success.
2. Investment Franchise Format
Under this format, you're not just a franchisee, but a major investor in a company or brand. Your goal as investor is mainly to achieve your return on investment (ROI) with the least possible personal participation on your part. There'll be an existing management team to manage the business or project. You simply put your money in the franchise and wait for it to grow. Investment franchises are normally offered in large scale businesses like hotels or resorts. Because of that, investment costs can be quite expensive compared with other types of franchising.
3. Conversion Franchise Format
This is a hybrid formed between traditional business and franchising. In a conversion franchise, you have an independent business of your own. The franchisor, normally a national brand operating in the same industry as your business, will approach you and try to convert your business into a franchise unit. This can benefit your business because you'll be given the license to offer products or services that are widely recognized.
For example, a janitorial franchise for your cleaning businesses will allow you to offer added services. Other industries that have this type of franchising model include real estate companies and professional service providers like electricians, florists, and even death care specialists.
4. Product Distribution Franchise Format
As the name implies, this franchising model gives rise to a supplier-dealer arrangement between the franchisor and the franchisee. The franchisor will supply the products, and the franchisee will sell them. As the franchisee, you're licensed to use the trademark related to the franchisor's products. Sure, the franchisor will provide training and support in relation to their products, but, normally, franchisees will not be given the entire turnkey system to run the business.
Popular beverage manufacturers, tire companies, and car makers, and even petroleum-product producers use this franchise format. In some cases, the franchisees will be required to sign exclusive dealership arrangements which means they cannot offer products that are not produced or accredited by the franchisor.
5. Job Format Franchise
This model offers franchisees their own home-based businesses. The major advantage of this format is its low investment requirements. Typically, the franchise investment includes limited initial inventory and equipment. Depending on the industry, the fees may also provide for a vehicle which the franchisee will use to offer products or services.
Services for home cleaning, deliveries, plumbing, lawn care or pool cleaning, and events planning are some of the businesses offered in this franchising format.
Bottom Line
Just like any other business model, owning a franchise has its own pros and cons. But, if you're just starting out as an entrepreneur, the franchising model can provide you with an easy and fast way to enter the world of business. Just about any business or product concept today can be franchised. The best thing about franchising is that it gives you more flexibility as a businessperson as you don't have to re-invent the wheel, so to speak. A franchised business allows you to sit on the shoulders of giants who have the proven system to make your business succeed.

Caren Mallory is a full-time writer who discusses a wide variety of topics about business on her blog – from teaching readers how to properly manage one to helping them identify the most common challenges in business.
Caren also submits guest posts to business-focused websites and blogs to reach more readers.