November 4, 2019
Consumers are savvier and have more options than ever, and new tools and technologies are being introduced every year to help brands and customers connect. Advertisers also have to be savvier and use these tools creatively to get attention from an increasingly fickle audience. That is why staying on top of the most recent trends is important, especially when it comes to branding. While some methods are and have been working forever, others will have to be reimagined or scrapped altogether if you want to get results while keeping costs under control. Here are some creative branding trends businesses will need to keep an eye on in 2020.
More Emphasis on Analog Experiences
2020 will be the year GenZ will start to make its presence felt in terms of spending capital, and people will have to reassess their whole idea of them. More importantly, they'll have to stop seeing them as just a continuation of Millennials, as they differ to them in so many fundamental ways.
While they are similar to Millennials when it comes to their understanding of technology, they have a very different relationship with it. For one, this generation is starting to unplug in their droves and are becoming disillusioned with social media and all of its pressures. More importantly, 53% of them stated that they much prefer face to face interactions, and a growing number of them turning back to "analog" activities or activities that happen in the real world.
But they still do have the highest screen time of any generation. That means that advertisers will have to find ways to use social media and marketing to push people to interact with their brand directly through events.
Holding an event that targets a demographic is becoming the new way to build a brand quickly and seamlessly. This generation, for instance, loves festivals and will gladly come out for them if they speak to them.
Businesses can use that to their advantage to sponsor events or hold events of their own. They can then use these events to disseminate their brand while building a positive association in the minds of the attendees.
An increasing number of businesses are realizing the power of events and holding special events like fairs, shows, or tournaments to increase brand awareness.
Branding, Branding Everywhere
It's important to add branding to everything in the public domain. From email signatures to the products you provide, it should all be branded.
There are companies that specialize in providing branded products, whatever niche you operate in. Companies like Galaxy Rides, for example, can build an inflatable theme park that can be customized to fit your brand. If you operate in the attractions industry, this is ideal, as it is a great tool to push brand awareness and build brand recognition.
Events are a great way to generate free attention on social media and attract the attention of a group that is often very cynical and critical of traditional online advertising.
Age of the Personalized Offer
Special offers are not what they used to be, and more businesses are understanding the power of the follow up personalized email and deal nowadays. Some companies will send emails to people who abandon carts with a reduced discount for the same item. Others will send specific emails to clients who haven't bought for a while or use activity trackers to send offers to people who just visited their website after a long period.
Influencer Marketing Reimagined
While 2018 was the year of the influencer marketing, we're now seeing a shift towards more quality and less quantity. Advertisers are now asking for more insights and transparency in influencers' audiences. Lack of scrutiny leads to disappointing results, risks, and even fraud and scandals.
Audiences are also becoming more wary of the phenomenon and skeptical about products and services being sold to them. This is why more are turning to advertisers who don't only have a substantial following, but one that is intimate and engaged as well.
Focus on Online Communities
Online communities are also getting more attention from advertisers, and online branded communities can offer a great opportunity for people to connect directly with users and do some follow up marketing. Branding communities can also act in lieu of support in many cases and is something that most users will appreciate.
More importantly, it allows brands to talk about services and products without overtly selling them. They can provide everything from troubleshooting tips or advice on who to better use their products.
One prime example is cosmetics retailer Sephora and its online community. Very little time is spent on their forum selling their products, but people in the community do it on their own by sharing beauty tips with other users. These create tons of precious user-generated content that in turn generates more attention for the brand.
Conclusion
Branding is one of those fields where it can be easy to fall behind. However, by knowing in which direction the winds are blowing, you'll be able to readjust your approach and build your brand organically.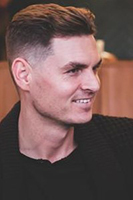 Steve Conway is a content marketing professional and inbound marketing expert. Previously, Steve worked as a marketing manager for a tech software start-up. He is passionate about discovering new software that will that will advance his already well-honed digital marketing techniques.