August 8, 2019
Additive manufacturing (AM) has recently met stringent aerospace and medical certifications and is now used to some extent in most industries—albeit still for prototyping and fixtures in many. The technology has moved beyond early plastics to also include steel, copper, titanium and ceramics as mainstream materials.
With each innovation, AM moves further away from being a consumer, art or desktop craft tool to one that will usher in the next era of industrialization. However, for AM to truly be the cornerstone of the next industrial revolution, we need to look beyond the final part itself and see how AM affects the entire supply chain.
The promise of AM is that printing parts could replace some of the profit-margin stacked supply chain structure—also reducing transportation expenses and long lead times. But to get a step closer to making lean, digital-only inventories and demand-driven production a reality, the industry has to increase its adaptability for printing challenging parts with complex geometries and multi-functional features. In other words, it has to be adaptable to making both everyday replacement parts for the real world and the higher-performance parts of the near future.
A critical first step is to move beyond the prototype. Traditionally this has been the natural place to start AM. AM's experimental, practice-friendly nature makes it safe and attractive for manufacturers to explore new approaches to product design. But, prototyping only incorporates the beginning—the sample stage. If we want production parts, we need to transition AM to serial production.
Unfortunately, significant limitations remain in getting to real world, traditionally made parts, aka legacy parts. There are still common geometries that are exceptionally difficult to build and require engineers to modify their design for printability rather than pure functionality. Support structures are a good example of this. With most existing laser powder-bed metal AM technologies, support structures are required for all angles less than 45 degrees. Likewise, overhangs greater than 0.5mm require additional support to prevent damage to the part. Until now, the complexities of adapting legacy parts to AM have all but destroyed the business cases that make the idea attractive in the first place.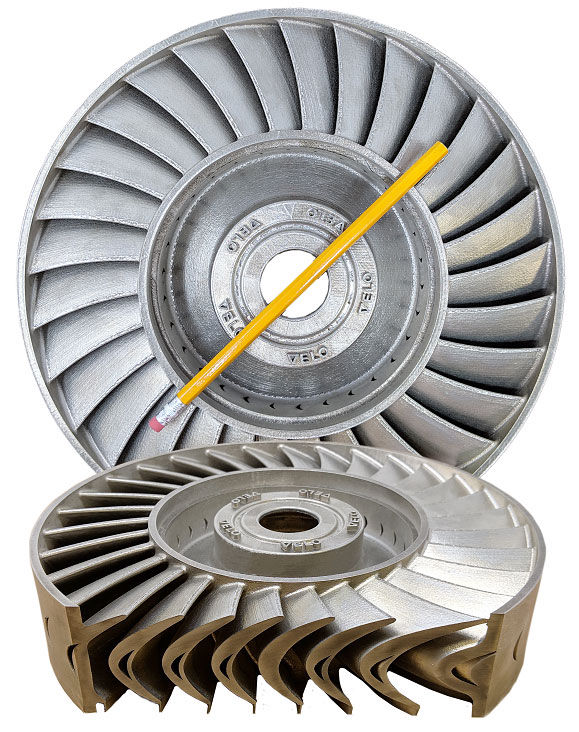 The good news is that, while a major challenge, it is not unsolvable—it takes a change in technology that breaks down the low angle, feature, finish-and-materials boundaries that have existed until now. It also requires finding manufacturing partners willing to embrace these challenges, and deploy the right tools and solutions. With this in hand, companies will be willing to commit more parts, part families or entire products to additive manufacturing. If your supply-chain partner can realize the value of AM in this way, the classic excuses against large-scale additive manufacturing—i.e., not enough capability, difficult workflow, low yield and poor quality—will no longer be barriers to rapid adoption.
This new-found freedom allows our thinking about AM to move beyond AM as the production of individual parts to AM as the production of a system–suppliers, machines and professionals augmenting the current practice with the benefits of expanded digital manufacturing (or existing supply chains complemented by more agile, digital supply-chain segments).
The checklist for making this a reality is:
Implement the new technical AM capabilities that address the complex needs of making legacy parts
Prove the ability of AM to meet and achieve critical quality metrics such as cost, volume, performance and consistency
Develop effective operating procedures that can execute and control repeatability at scale
Align ramping demand expectations with properly enabled supply chain partners that can assure overall success
Repeatable, serial AM production is a step-by-step process that begins with understanding the new enabling capabilities of modern AM systems. Still, moving forward won't be easy, as the most valuable parts for manufacturers have traditionally been the most difficult to transfer to AM solutions. This has resulted in a healthy skepticism about the potential benefits of the industry breakthroughs that can now, finally, move us forward.
New and improved technologies will make the barriers fall one by one, and the benefits of AM are incredible. So we must move beyond imagining AM as a possible future and embrace and prepare for it as something that is happening now. We must move beyond the prototype, embrace the challenge of the AM-produced legacy part, and make AM dependable enough for serial manufacturing. Industry is now ready to cross a threshold into a next-generation supply chain with AM as a core capability ready to unleash the technological and economic benefits we have all been so eager to experience.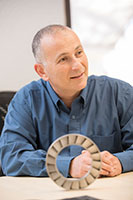 Benny Buller is founder and Chief Executive Officer of VELO3D. Prior to founding VELO3D, Benny was an investor at Khosla Ventures. He founded VELO3D to address the limited production capabilities available for additive manufacturing. Consistent with his penchant for problem solving and identifying solutions, he resolved to change the manufacturing market. Earlier in his career, Benny worked at Applied Materials, where he developed multidisciplinary and highly-precise inspection and manufacturing systems for the semiconductor industry. Later, he founded First Solar's device physics team, and led efforts that resulted in a more than 50% increase in solar cell efficiency. Benny earned a Bachelor's and Master's degree in Physics from Jerusalem University. He also earned a Master's degree in Electrical Engineering from the Technion, Israel institute of Technology.
About Velo3d
VELO3D empowers companies to manufacture anything. By bringing together innovations in software, hardware, and process control, VELO3D created the industry's first SupportFree solution for 3D metal printing, enabling unlimited design innovation by reducing the need for support structures in metal additive manufacturing. The company's Sapphire System is built with a semiconductor mindset on quality assurance, ensuring repeatability and dependability throughout serial manufacturing. Headquartered in Silicon Valley, VELO3D helps companies deliver immediate business impact by making the impossible, possible. To learn more, please visit www.velo3D.com.