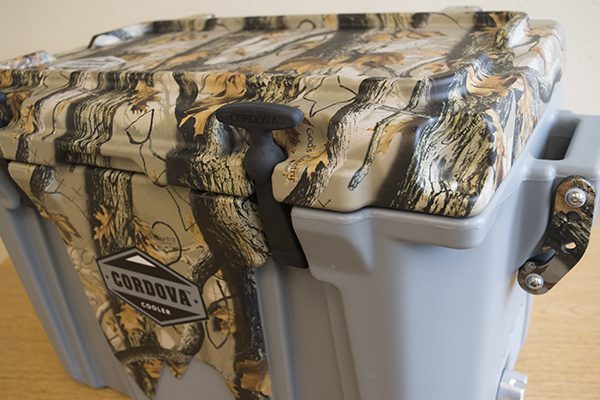 "This is the big one!" Captain Scott Campbell, from Deadliest Catch fame, yells out to Steve and Mike West. Lifelong friends and adventurers, they had just spent the last hour watching it nearly keel over, right itself, and finally coming about only to nearly capsize. His crew, however, isn't nervous—they were raised in the wilds of the Pacific Northwest—they know what it takes to survive the harshest of environments. The retired Deadliest Catch captain feverishly works to pull the treasure up on deck. His crew rushes over to release the latches, eager to be first to see their hard earned bounty. As the lid lifts, there's not a crab in sight, but instead the first ever Cordova Cooler.
Proudly made in the USA, endorsed by some of the world's foremost outdoor celebrities, and touting more cooling power than anything else on the market, Cordova Coolers already trounce the competition, but quality products and celebrity only get you so far in the marketplace. Always looking to add value and appeal to his coolers, Captain Campbell sat down with the team at Hunting Attractions (www.huntingattractions.com) to brainstorm some possibilities. Hunting Attractions is known for developing cutting-edge camouflage patterns that help sporting goods manufacturers further differentiate their products from the competition—something Cordova Coolers would soon realize.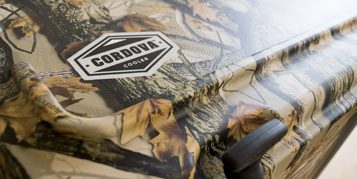 Few high-end cooler manufacturers have been successful at, economically, adding decoration to their products—this is where the team at Hunting Attractions is worth their weight in gold. Ingenuity, creativity, experience, and resources—all standard tools Hunting Attractions uses to elevate, and expand product lines, and help manufacturers appeal to a wider consumer base—just as they did for Cordova Coolers. Working with Hunting Attractions, Cordova Coolers has been able to source a vendor and method to decorate its coolers with camouflage, something their competition has yet to accomplish. Cordova Coolers took the initiative to make a bold step forward in their niche market, and it's paying off in spades, like 10% increase in sales spades!
The hunting and outdoors industry is operating at an all-time high. On average, hunters and anglers spend $2,000 a year on new outdoor equipment—much of which is camouflage. In the last six to eight years, camouflage products have become a large trend among non-hunters—it seems people want to be seen in what is meant to be un-seen.
Have you considered adding camouflage to your offerings? Although your product may not be directly related to the outdoors, you can take part in the billion dollar hunting industry by adding a camouflage pattern to your products. Is your market saturated with solid colors and synthetic textures? If so, you can stand up as a pioneer in your industry, and elevate your product above the competition. A shot not taken has 100% chance of missing.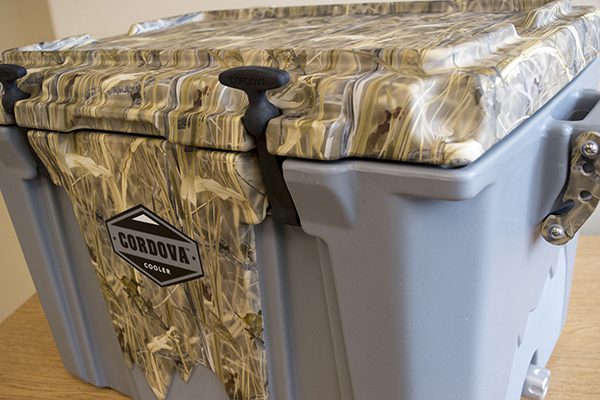 Are you ready to blaze your own trail? Take the road untravelled? Stand out from the competition by adding a new, fresh look to your products. This could be just the change that your brand needs to escape stagnant sales. Contact Hunting Attractions if you are ready to increase your profit margins and tap into a fresh set of consumers. The team at Hunting Attractions can pair your company with the perfect pattern and application that will bring value and differentiation to whatever you bring to the market. Every day you don't tap into this consumer base is potentially wasted profit for you and your company. Join the growing list of manufacturers that are taking control of their future sales by contacting Hunting Attractions today for more information on adding a camouflage pattern to your products.
For more information contact:
Chris Conant
info@huntingattractions.com
(208) 724-4674