7 useful tips you need to consider when you are choosing a website builder for a small-sized business.
Maintaining a small business today is not easy. The majority of smaller businesses already suffer from the aftermath of the pandemic or aspire to go online to make their goods visible to all the potential audience in self-isolation. Therefore, even if you might have had doubts about your own site for your goods – it is now or never to start creating your own. Many producers say that a good site is overly pricey and that you might not be able to do this on your own. Leave your doubts behind, as we are here to offer you 7 tips to choose the best web-builder that will save your time and money while you optimize your business for the XXI century.
How to Navigate Your Choice
The following tips should be useful to make your final choice and save a sizable sum of money while making your website within your small business framework:
Get a memorable domain name. This might sound obvious but a lot of producers forget that people have rather human and short-term memory. If you create your site with a web-builder, make sure that this platform offers the simplest possible domain name with proper extension (.com) and make sure it does not coincide with the already existing site. Otherwise, there is a high probability that your potential customers will find your competitor first or just think that your link is misleading/already inactive. Do not lose their attention and try to stay creative making your website memorable and easy at the same time.
Suit the template to the content. Pay attention to what particular type of content your web-builder is working with. It is a no-brainer that if you produce goods, then an e-commerce platform is the best possible option. If you are into delivery services, make sure that your site processes the order in several clicks on the run. And, in general, aim at suiting the website interface to the smartphone screen as the majority of people will definitely observe your site on them or Tablet PC. As the majority of operations are made today on the run, the potential customer may drop the decision to order goods from your brand if the site is hard to read or its interface is not intuitive enough to make up their mind in several seconds.
Compare website builders by results. Do not give in to the bright commercials providing your loud discounts or free tools. While you can compare web-building prices and easily avoid going outside your limited budget, keep in mind that the result is what you are looking for. You can find more information on this theme on this site, where you can compare and contrast the platforms through their affordability, use, and customer reviews. Try to research the already existing website builders by the already created sites and compare them with what you personally wish them to be. Make sure they match what you are looking for and do not go with the recently emerged and unchecked web-building platforms.
Make sure it is optimized for the search engine results. SEO is even more important when your business is small. You have an insufficient audience and therefore you may suffer from being placed in the last pages of Google search. SEO tools and plugins, for example, in WordPress, can help you to rise in search engines and equally compete with websites that have very similar content. Install SSL so that your data would safely migrate between web servers and remain private so your customer's info will not end up in malicious hands.
Observe web builder's social media tools. Not all website builders have the possibility of integrating into popular social networks and vice versa. Still, you definitely need to make your smaller business known to a big audience as possible. Therefore, consider social media to be a must in your selected website builder as the numerous surveys prove that a lot of your potential competitors still fail to value social media benefits and do not use them for any purpose. For example, Wix has extensive possibilities for social platform integrations so match your product with the potential audience you wish to establish contact with.
Observe e-commerce tools. This is the direct way to maximize your profits and intensify your sales. If your business predominantly sells products along with manufacturing and delivery, an e-commerce platform is the best way to follow. What is more, if you allow your site to transact with your customers online, you will increase the speed of purchases and your customers will not have to wait long hours before your call or confirmation of their order, Forbes experts explain. Therefore, do not let your profit slip from your fingers make it possible for your clients to pay online and as fast as possible. Remember, that simplicity attracts potential customers quicker than anything else.
Watch out for third-party integrations. The observation in such giants as Amazon, YouTube, Spotify, and others revealed that not all website builders can provide integrations in foreign currency or allow certain operations. Be careful with the third-party advertising that might be integrated into your website builder so your potential customer will not be bombarded with spam from your competitors or just irrelevant sites. Make your own targeted newsletters so that your customers are aware of the blog updates, newest propositions, newly-established products, and many more.
Conclusion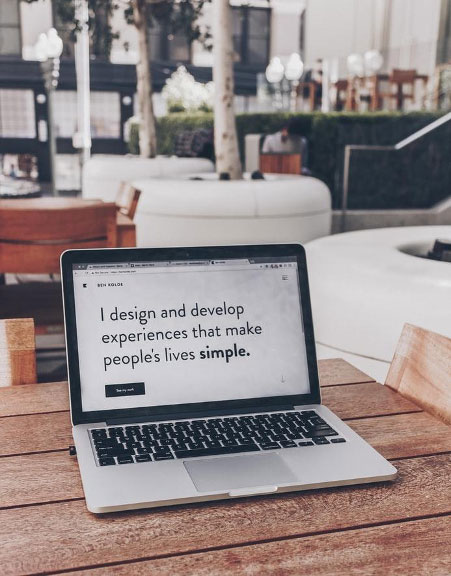 As you can see, it is not so hard to create your own website with a credible web-builder after all. Make your choice and forget about the worries that you will require updates and difficulties with content. With web-builders, you only pay once and include all the tools you need to make your business known, profitable, and reliable. The ready-made templates will not limit your imaginations or your desire to do everything with your own unique style, while the very design of the web templates will definitely allow you to maximize the usability and possibilities of your business online. Make your choice and make your business soar!