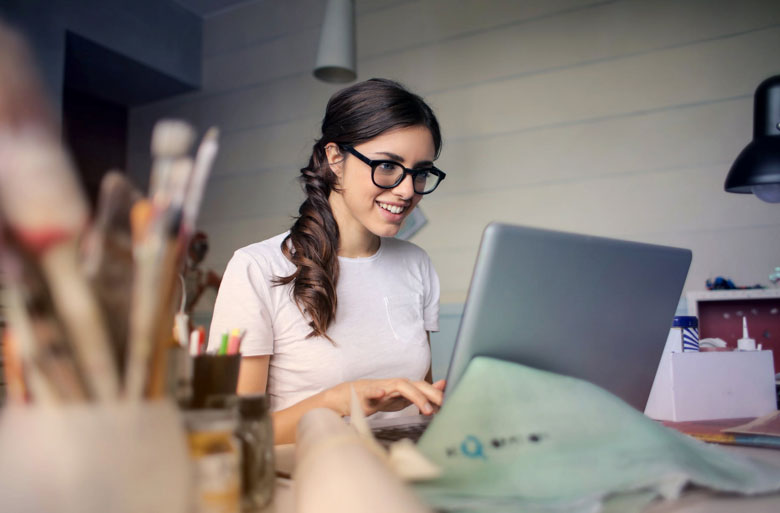 May 6, 2019
Human Resources technology a.k.a. HRTech is advancing at a rate of knots. It comes as no surprise that the available technology has dramatically altered HR services and processes. Organizations utilize innovative solutions to select, source, hire and design collaborative workplaces and employee frameworks. Human resources technology is geared towards greater efficiency, adaptability, adoption, and employee satisfaction. To this end, a smorgasbord of developments is now available, including the following top 5 HRTech developments.
#1 –Workforce Complexity & Artificial Intelligence (AI) Technology
There is no doubt that the adoption of AI technology is having an impact on human resources departments around the world. Artificial intelligence technology ostensibly splits the HR functions into tactical objectives and strategic objectives. AI technology is geared towards rapid handling, processing, and management of routine functions, notably learning, recruiting, and employee compensation. These are the tactical components of the HR function. On the flipside, the strategic objectives such as relationship management will also be impacted by emergent AI technology.
For example, various AI solutions such as business network analytics will be able to pinpoint and measure the scope and intensity of individual employees' internal/external influence. This data is of benefit to HR departments vis-a-vis hiring, promotion, development, succession planning and so forth. It's important to point out that AI technology – sophisticated though it may be – cannot replace all the management functions performed by HR professionals. The idea that AI is the global panacea for workforce dysfunction or inefficiency is flawed, the complexity of HR is such that technologies are required to unravel, understand, and deliver feasible solutions for the more in-depth elements of HR functionality.
2 – Dramatic Improvements in Technical Savvy Among HR Professionals
HR technology is rapidly changing, with many companies investing substantially in systems designed to revolutionize this management function. These tech investments are geared towards long-term efficiency and are coupled with educational upgrades of HR department technical and educational proficiencies. But there is the fear that if the technology continues to develop at this pace, a skills gap will begin to form.
To guard against this, HR practitioners are beginning to embrace a mindset where analytics and artificial intelligence is part of the HR culture. Given the glut of data that HR departments are now dealing with, it makes sense to inculcate HR practitioners with all the skills, know-how and ability to manage these new tech & data driven systems.
For example, key stakeholders in HR departments must have the necessary skills to understand people needs and business needs simultaneously. These skills will allow HR practitioners to seek out the best talent by maximizing stakeholder satisfaction through new-age technology. HR functions as the go-to department for safeguarding data integrity, privacy considerations, and ensuring organizational adaptability to these changes.
In 2019, it is all but certain that reinvestment, retraining, and revitalization of HR personnel will take place to ensure that the gap between the technology and the skills of the HR professionals closes quickly. Traditional models of performing HR functions are being woven into the fabric of HRTech, necessitating a greater understanding of these new-age paradigms.
#3 – A Quantum Leap in Global Workforce Payroll Management Systems
Payroll is arguably one of the most important HR functions, and one which has traditionally been mired in complexity, resource intensive activity, and significant investments of time and energy. The need for companies to pay their staff in more efficient ways, is evident by start-ups dealing with payroll. By utilizing technology to automate and streamline payroll, the aim is that it will free up valuable HR resources for other organizational activities.
There are myriad benefits to setting up global workforce management platforms for HR departments, notably full automation of all payroll activity. Today's cutting-edge systems are capable of being integrated into existing systems with many of the world's leading financial tools. Automated payroll systems substantially reduce human payroll errors, instantly calculate benefits and budgets, and provide in-depth analytics about all aspects of the payroll management system.
These elements allow HR departments to eliminate paperwork, transform the global payroll process, and ensure compliance across-the-board. With zero mistakes due to specific jurisdictional payroll procedures, it is fully possible to run an organization's global workforce management system on autopilot.
#4 – Enhanced Candidate Engagement and Humanizing Technology
HR departments are always looking to engage potential hires and existing employees in interactive and meaningful ways. One such method now being adopted is gamification. This process of utilizing game-related elements for non-game processes is paying dividends.
From a practical perspective, gamification makes it possible for the HR practitioner to gain in-depth insights into a potential employee's skills. It's often difficult to evaluate the suitability of a candidate without using these types of engagement techniques. Gamification is particularly beneficial for testing 'out-of-the-box' problem-solving situations.
Virtual reality and augmented reality are but two of the many possibilities that exist for enhanced candidate engagement during various HR processes. Training, orientation, and engagement of employees certainly benefits from enhanced candidate engagement methods like VR and AR. These tech-driven systems can provide the necessary insights for HR professionals to make informed decisions about candidates.
At the same time, it's important that the technologies used are humanized as much as possible. Engaging with candidates is one thing, but modern technologies need to factor in the human perspective to ensure optimal time/cost considerations. Algorithms must accommodate the human element when it comes to quantifying and qualifying productivity.
#5 – Privacy Considerations
Europe has taken dramatic steps to increase the degree of control that EU nationals have over their privacy by mandating that all companies enforce the right to be forgotten if customers make these types of requests. The General Data Protection Regulations are geared towards all member states of the EU and have wide-ranging implications for businesses operating in Europe.
GDPR is all about setting a framework within which businesses and consumers operate, with trust as the bedrock of that framework. These rules make it easy for EU citizens to control their personal data. Consent, privacy and personal data are now under the spotlight and compliance is now enforced in Europe.
Any bad actors that can access online data, or companies that simply use this data for nefarious purposes will now be held to account. GDPR regulations state that companies must be fully compliant with European Commission requirements. These legal obligations pertain to the manner in which personal data is used, recorded and maintained.
Whether it's genetic, biometric, financial or other data, it is all deemed personal and falls under the umbrella of GDPR regulations. The compliance deadline was May 25, 2018, and now all EU companies or companies dealing with EU citizens are compliant. Private information is now being taken much more seriously as a result of these EC rules. Companies that have heretofore collected personal data will now be required to implement policies that mesh with the new rules.
HRTech departments will have to pay particular attention to the way in which data is collected, managed, and stored. Since HR departments have records of each employee at the organization, they are particularly vulnerable to theft, hacking, loss, or misuse of sensitive personal information. This includes biographical data, remuneration data, health records, sick leave and so forth. New HR systems and frameworks for managing digital data records are now needed.
Summary
These are but a handful of the many new developments and ongoing developments taking place in HRTech in 2019. Human resource departments are leading the charge when it comes to implementing digital developments in the workplace. There are many more changes in HRTech such as continuous performance management tools, blended workforces, greater liberalization of access to workforce data, enhanced employee benefit programs, and online growth and development through the HR department.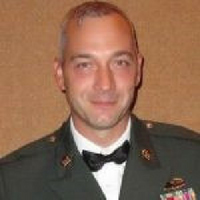 Jeff Broth is a business writer, mentor, and personal finance advisor. He had been consulting for business owners and entrepreneurs for the past seven years.