September 27, 2019
Most manufacturing companies now have some kind of enterprise resource planning (ERP) solution, regardless of their size. But as markets have matured, so have systems and we are now seeing bigger firms being hindered by their existing solution.
Once a solution – now a setback
The reasons why ERP cannot effectively deliver on all business requirements vary. Some companies outgrow their narrow, vertically-focused ERP systems as they enter new markets and diversify. More commonly, however, the problem stems from having implemented an ERP solution from a 'tier one' vendor—companies soon realize their solutions are inflexible and carry project failure risks, despite having taken years to implement.
When an existing ERP system fails to provide adequate divisional solutions, it's a sign that the approach is not working. As a result, many companies choose to 'rip and replace', partly implement solutions or manage strategies manually through spreadsheets and Best of Breed (BoB) solutions. None of these is as effective as a two-tier ERP approach.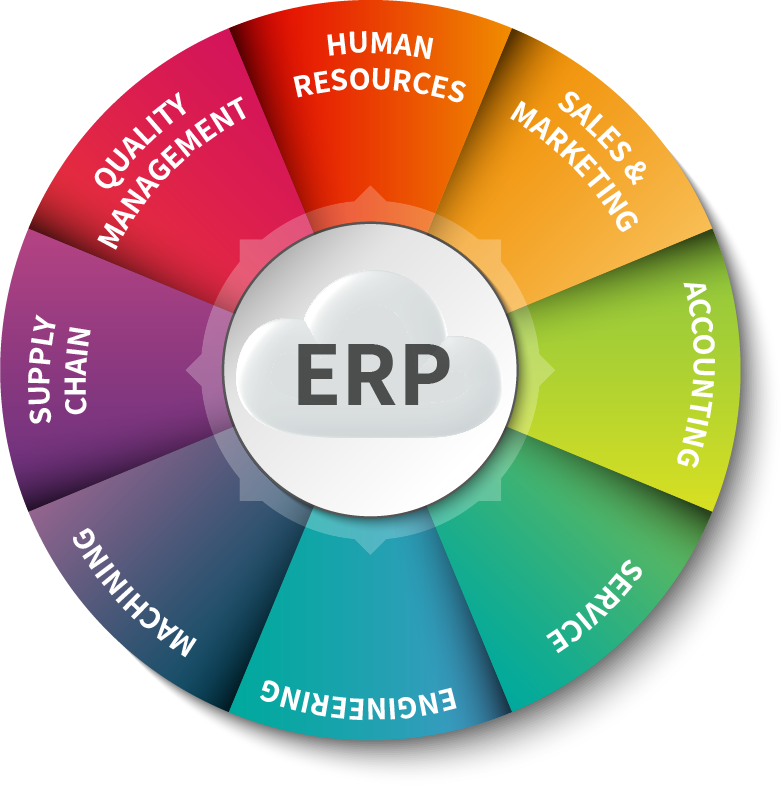 How the two tiers stack up
Implementing a single ERP solution across an entire organization without compromising on an individual business unit's capability to function efficiently and flexibly would be an ideal solution, but it is one large and diverse manufacturing organizations cannot count on. Instead, a two-tier approach should be considered.
A two-tier ERP solution enables these industrial organizations to drive better operational efficiencies by running the equivalent of two ERP systems at the same time. While sounding complex, this actually enables a company to manage its global finance and sales centrally, while a lighter ERP system takes care of business operations within its production facilities.
Double the ERP – double the cost?
On the face of it, multiple solutions may sound expensive, but when all the advantages that come with a two-tier ERP are taken into account, this kind of thinking soon loses its rationale. When considering the cost of implementation, maintenance and upgrades, a two-tier approach can provide significant savings.
In fact, this is one of the key benefits of the strategy. Two-tier ERP solutions are most often purchased for a specific business type such as discrete, mixed mode or process manufacturing. In these cases, only a minimal amount of customization is required, which in turn cuts out the costly and time-consuming tasks that come with modifying legacy systems.
Improving productivity and solving problems in real time
A multiple-ERP strategy means greater agility and focus, enabling organizations to run operations flexibly, seamlessly and with more effectiveness.
For one, a two-tier ERP solution eliminates the need for IT teams to be bogged down in the maintenance and customization of a legacy ERP system, enabling employees to focus on more burning business issues or be assigned to other positions within the organization. This makes for better use of staff time, and the extensive information that a two-tier system provides will ultimately improve decision-making. Because tier-two ERP enables companies to maintain productivity at corporate level, every tier of management has simultaneous access to real-time data and are then able to take care of day-to-day operations as they occur—taking instant control of any issues.
No two businesses are the same – consider the advantages and disadvantages
As with any strategy, considering the benefits and disadvantages are critical to successful implementation. Naturally, a two-tier ERP strategy may involve some trade-offs. This is especially true when dealing with two or more IT vendors or if complex business process linkages exist between the two ERP systems.
Varying data structures can result in complex integration and orchestration, while developing global standards and processes can be challenging. Better use of staff time represents a benefit of this type of strategy, but it could be argued that moving personnel around an organization can impede company growth. While a two-tier ERP system has long-term cost saving benefits, cloud migration can be complex and expensive—especially if the environments are very different.
Decide what works best for your organization
Key to a successful and simple integration of a two-tier strategy is to 'keep the bits big'. This means selecting a solution which maximizes ERP capability on both levels, while minimizing data replication and reducing complexity. Therefore, industrial organizations should think big blocks—the smaller the blocks the higher and more complex the integrations and processes need to be.
The first, and most important decision is to establish the integration line. Consider timing, standardization and define a common approach to numbering, ways of working and technologies. It's essential to ensure that the chosen model accounts for all the potential benefits and pitfalls, and not just allowing individual business units to dictate.
No 'one size fits all'
The benefits of a two-tier ERP strategy are not hard to see. The approach enables organizations to run two systems, from corporate divisions to production simultaneously and provide companies better flexibility to make quick decisions in daily operations. This makes it the most appropriate strategy for large organizations that have diverse product ranges across multiple markets where the 'one size fits all' only delivers compromise and increases cost.
A two-tier approach provides a simple and effective solution to a complex issue faced by a large number of industrial organizations. Ruling it out in favor of modifying existing legacy systems is a decision that may cost businesses money, time and even their competitiveness.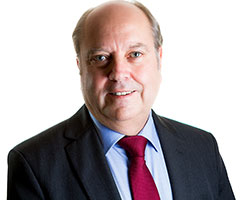 Colin Elkins, Global Industry Director for Process Manufacturing, IFS
Colin Elkins is the Global Industry Director for Process Manufacturing at IFS with over 20 years' experience in ERP software solutions for the sector.
Colin has been a professional consultant and senior pre-sales consultant for much of this time and has extensive knowledge of the business issues and requirements faced by process manufacturers. This covers many industry sectors, specifically Food and Beverage, Chemicals, Pharmaceuticals and Mills and Metals.
He is a key member of the IFS Product Directions Board and plays an instrumental role in the decisions regarding IFS product strategy.
Colin completed a Mechanical Engineering apprentice and holds a BSC degree in Production Technology and Management with a further endorsement in Metallurgy. He has held senior positions within a large engineering company of Works Manager, Production Director and Worldwide Group Systems Manager.
LinkedIn: https://www.linkedin.com/in/colinelkins/