The digital transformation of environmental compliance management streamlines EHS operations by leveraging the power of automation.
By Megan Walters, VP of Compliance and Customer Success, Encamp
The environmental, health and safety (EHS) sector of manufacturing is undergoing a digital transformation. Yet for compliance management and reporting, EHS operations in some organizations still have no plans to move on from traditional practices.
For some EHS teams, manual paperwork and spreadsheets still feel familiar, even though this reporting status quo invites inefficiency and human error. Thankfully, recent advancements in automation and digitization help EHS operations increase efficiency and accuracy in data management and reporting. They also offer more innovative ways of mitigating risks of non-compliance. The problem oftentimes is simply getting everyone on board to adopt these technologies.
While many EHS professionals have grown accustomed to using digital technologies to streamline tasks, manage data, and collaborate, others still haven't discovered how technology can make their jobs easier by enhancing traditional EHS reporting methods. Organizations and their EHS teams shouldn't let this be a hurdle, however.
Understanding the benefits of digital technologies
An important component to digital transformation is understanding its benefits. For compliance reporting, an environmental compliance software solution can make collecting and validating data instantaneous. It can put data for EPCRA requirements, Tier II reports and incident reports at a user's fingertips, allowing them to work more efficiently and trust the information they're reporting. Using traditional sources such as spreadsheets (and their ample copy-pasting) and multiple systems to manage data can be disjointed, tedious, and time-consuming which leaves more room for human error.
Within the contours of an end-to-end relational database and operating system, digital technology can also streamline EHS operations themselves. EHS teams can create digital duplicates of spreadsheets and a single source of truth, which makes data more visible and easier to track and manage across dispersed facilities. A centralized system that stores reporting forms for different regulatory agencies in one location and automates submissions as well as notifications for when reports are due. As reports are pushed to the right agencies in the right format, it eliminates having to navigate complex state and federal reporting portals.
Understanding how a technology-driven system can improve compliance management is the first step toward laying the foundation for accurate and ongoing environmental compliance. The second step can be more challenging — beginning a wave of change that starts at the top.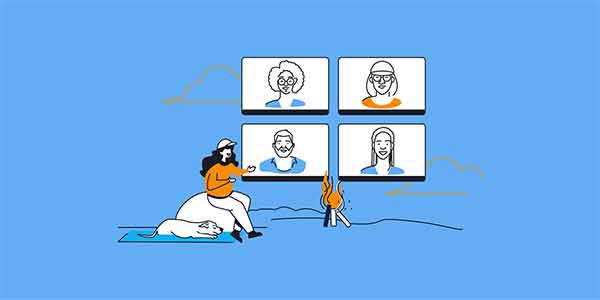 EHS leaders should set the pace of digital change
Organizations create their own culture and establish an environment for technologies that best complement their business and employees. In the manufacturing sector, many also recognize the importance of digital transformation. More than 90% of industry leaders, in fact, believe it's essential to their company's future success, which is leading more manufacturing companies to push specifically for EHS digital transformation.
If a manufacturer does decide to extend digital transformation technologies and practices from the production process to compliance and reporting, it's vital that EHS workers share their ideas from a user perspective.
"Here's how we currently collect information for compliance reports… and what we think would make the process less time-consuming."
To help drive decisions at the executive level, EHS leaders should empower their own workers to contribute their expertise and skills as internal champions. This then helps the leaders at each level make more informed decisions, including if, and when, to introduce digital tools into the reporting scope or who should lead the transformation. .
Driving innovation forward
Ultimately, the most important step is beginning the actual EHS digital transformation journey. This includes ensuring the transformation path aligns with that of the organization overall, and testing new EHS-based tools and ideas as a part of the innovation process, which can come with risks. In and of itself, digital transformation requires a collective mindset and a culture willing to accept failure on the journey to success. With failure comes learning and the adoption of new concepts and technologies.
To overcome potential obstacles, organizations can implement a strategy to drive and measure success solely on the EHS and compliance front. Along with that strategy, it's important to detail expected outcomes for EHS users and the organization alike.
Another critical element is establishing a timeframe. This provides more context to EHS teams and shows them how innovation is being prioritized and used. Consider "quick hit" solutions first, such as digitizing compliance data and doing away with spreadsheets.
Digital solutions such as environmental compliance software provide an opportunity for EHS operations to mitigate non-compliance risks, be proactive, and simplify work processes. There might be a lot of work ahead to develop a new digital mindset for EHS teams and operations, but it's never too late to embrace new practices on a path to digital transformation.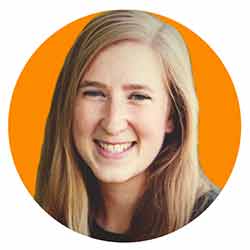 About the Author
Megan Walters is VP of Compliance and Customer Success at Encamp and previously served as the company's Senior Environmental Scientist. Prior to Encamp, she was an Environmental Scientist at GHD, Environmental Manager at Micronutrients, and Corporate Account Coordinator for Heritage Environmental Services. Megan is a Certified Environmental and Safety Compliance Officer® (CESCO), an EHSMS Internal Auditor, a Certified Hazardous Materials Manager, eRailSafe certified, a HAZWOPER 40 Hour – Emergency Response Technician, and skilled in RCRA, DOT, and ISO 14001. She earned her B.S. in Natural Resources and Environmental Science from Purdue University.