The importance of hiring professional electrical companies who can provide quality service.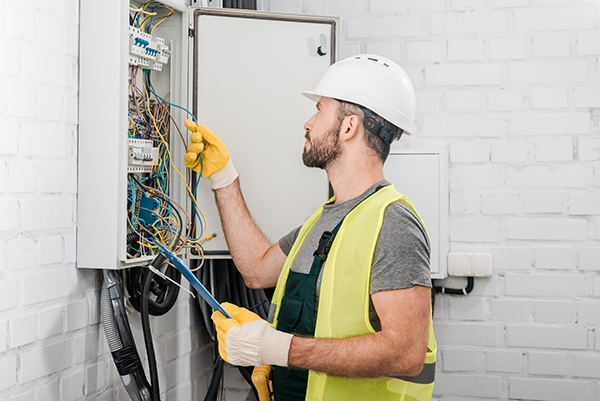 Regardless of your expertise or experience when it comes to dealing with things such as outlets, panels, electrical wires, and so on, electrical repairs should be left to professionals.
Whether it's an ordinary repair or you're planning to fix your property's electrical supply, it's always wise to rely on professional electrical services because doing it on your own often accompanies a lot of possible risks or issues.
This is the reason why it's important to hire companies who can provide quality and professional electrical services for residential, commercial, and industrial properties.
Why Hire Professional Electrical Services?
If you're still in doubt about hiring experts to deal with your electrical needs, below are some of the reasons why it's essential to hire professionals to do the job for you:
Cost-Effective Option
Though you may think it's expensive to hire professional electrical services, you're saving yourself from spending more in the future. The reason behind it is professional electricians will ensure proper electrical installation and will guarantee you there's no wiring that'd go haywire or cause fires.
With the expertise of professionals, they can ensure every electric line is sturdy and working properly. They can also determine worn ones that can cause problems in the long run. So, having trusted professionals deal with your wires is the best way to do it and may even suggest power-saving tips for lights, ACs, and fans.
Safety
Another reason why it's important to hire professional electrical services is that working on unsafe electrical systems without prior knowledge and experience can be dangerous. On the other hand, once you call electrical contractors to carry out your electrical concerns, you can be assured they'll do it with the right approach, equipment, safety training, and expertise.
Dependability
Once you decide to fix electrical problems, you need assurance, and this is possible when you hire professional electrical services. By considering these services, you can be sure your electrical systems run effectively and efficiently for a long time without experiencing inconvenience.
Up-To-Date With Local Standards
Every state has its standards and rules for electricians to carry out. Therefore, relying on professional electrical services ensures compliance with the standards and state laws. Professional electricians also know how to fulfill customer requirements and have the necessary permits to provide services.
Avert Possible Electrical Issues
Most people consider amateur electricians to handle minor electrical repairs. While they may help fix minor electrical problems, they might not be able to find the root cause of the issue. Some problems could likely happen within an electric wire or some components. If it's the case, you might experience a bigger problem in the future.
If you're a smart property owner, you might want to avert any possible danger. You can do that by hiring professional electrical services. Licensed and certified electricians can fix the existing problem and diagnose your electrical system to detect other issues that can cause a major disaster. Moreover, they can uncover underlying problems immediately, saving you from any inconvenience or hassle over time.
Peace Of Mind
If you want to experience peace of mind, it's necessary to hire an electrician offering professional and quality electrical services. Relying on expert service providers will extend your electrical system's lifetime and avoid any major problems in the future.
Also, going for professional electrical services can guarantee quality as electricians will repair things with proper knowledge and tools. This means your electrical system will operate better without causing you serious problems.
Appliances Last Longer
When there's a sudden spike in electricity to your AC, fans, lights, and chargers, it may pose a danger to your safety and the condition of your appliances. Such power surges are brief, often several seconds, but they may deliver a high number of volts to your fixture and equipment. Even if they're not capable of causing damage for the first time, consistent power surges can cause inevitable malfunction.
With professional electrical services, certified electricians will help strengthen your wiring and assess some cables being worn or brittle. Typically, faulty installment or weak wiring causes it, so imagine having this type of wiring as something that connects your appliances to the power source. If the electric current flow is unstable or erratic at times, it may cause malfunction to your breakers.
Conclusion
The above points emphasize the importance of hiring professional electrical services. Safety, dependability, affordability, and quality repairs are some of the reasons why it's vital. So, if you want to ensure your system runs efficiently, never hesitate on hiring professional services.
Ranier Sharp is an industrial electrical expert. He has been in the industry for 20 years. He shares his knowledge and skills through guest blogging. During his free time, Ranier enjoys camping, hiking, and mountain climbing.