Why does location matter for diversity and inclusion goals?
By Tracey Hyatt Bosman, Managing Director | Biggins Lacy Shapiro & Co.
Environmental, social and governance (ESG) metrics have become an integral barometer of all-around business success. Companies are increasingly looking to integrate ESG objectives into their site-selection decisions, prioritizing locations that are environmentally and socially conscious, which in turn reinforce a company's values and nourish the desired corporate culture. Similarly, many communities seek to align with ESG values, establish brands reflective of their ideals and recruit like-minded companies.
In particular, the social in ESG has recently been at the center of corporate conversations. Companies are establishing diversity and inclusion (D&I) initiatives at all levels of their organizations, typically encompassing employer-employee relations, supplier and customer service practices, and a company's willingness to effect change at the community level. As these internal efforts have become more and more common in the daily vernacular and embedded in the DNA of an organization, these initiatives are naturally extending into corporate site selection, with executives seeking ways to further D&I efforts through their location decisions.
Diversity & Inclusion (D&l)
Diversity is a broad term – referencing variances in race, ethnicity, economics, education, religion, politics and sexual orientation – and, in the context of business, is the practice of intentionally including a wide range of people from a wide range of backgrounds.
Events of the past couple of years have intensified conversations around diversity, inclusion, equity and race. The current business and social environment is allowing site-selection consultants – even calling upon us – to raise the topic of D&I with clients as a potential consideration in their site searches.
To be clear, there has also been an uptick in the number of clients raising the topic with us.
Company leadership teams are digging into this of their own accord, for both noble and economic reasons – drawn to the idea of effecting real change as well as impelled by the expectations of consumers and the promise of a more engaged workforce. Some companies' goals are even captured in published D&I statements and directives found on their websites and in their annual reports.
Measurement
While D&I measures are still evolving, and not everything can be measured at the level of geographic specificity desired, new metrics and indices are emerging rapidly. Which measures should be employed in a given location search will be determined based on the priorities and objectives of the company, but there are a number of potential starting points:
Through census data, we can measure diversity of given geographies on a scale of 0 (no diversity) to 100 (complete diversity).
We can look at minority populations in aggregate or by race/nationality, and even cross-reference them with occupation data to give employers a detailed look at the workforce of a potential location. (Reminder: Having a large percentage of minorities is not the same as being diverse. For example, Atlanta doesn't rank among the top cities for diversity, but it offers the second largest Black population in the country, a fact it touts in its economic development efforts.)
WalletHub measures the diversity of U.S. cities across five categories: household, religious, socio-economic, cultural and economic. (Houston holds the No. 1 ranking for overall scores.)
Note: Diversity can be measured at broad geographic levels, but it is the more localized data (for example, at a county or even neighborhood level) that is the best indicator of the workforce-diversity into which a company is likely to tap in any given location.
Diversity is not, however, synonymous with inclusion. Inclusion can be more difficult to measure, and particularly to compare in an apples-to-apples manner across potential locations, but there is data available to tell the location's story:
The Human Rights Campaign's Municipal Equality Index (MEI) is an effort to capture the extent to which municipal laws in the U.S. are protecting and encouraging inclusion of the LGBTQ+ community.
Open for Business is a global ranking of 144 cities' inclusivity of the LGBTQ+ community. [Toronto, Chicago, San Francisco, New York, Vancouver, Boston and Washington are among the places that received the highest Global Beacon AAA rating.]
WalletHub's Best and Worst Cities for People with Disabilities measures accessibility, cost of medical care and other indicators deemed important to this segment of the population. [Overland Park, Kan. ranks best overall.]
Biggins Lacy Shapiro & Company, LLC (BLS) has also performed customized research on:

Diversity of local boards of industry/professional associations, public schools and/or governmental entities as indicators of inclusion within a community.
The extent to which the racial and ethnic composition of the police force matches that of the population of a given jurisdiction.
How the racial and ethnic composition of K-12 public school teachers and administrators matches that of the population of a given jurisdiction.
It is very important to avoid becoming overly focused on the current snapshot of a community's diversity and inclusion measures. Rather, the location's trajectory must also be considered.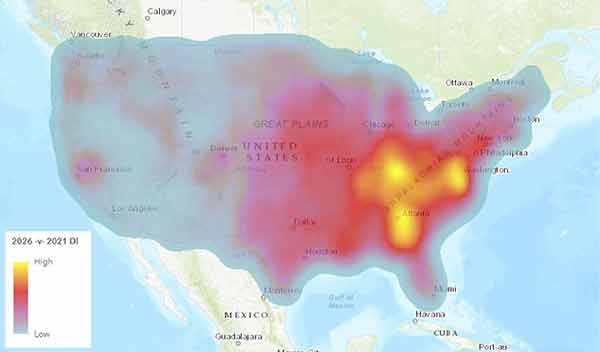 Many communities are actively seeking to expand diversity and improve inclusion, and companies will want to understand these initiatives when choosing a new location. Here are some examples:
… And D&I Initiatives Can Impact Location Choices
So what does this mean for homogenous suburban and rural areas? This movement will not improve their odds of landing new facilities. In fact, some investment projects are passing over entire states when company leadership (or their site-selection consultants) determine the lack of diversity will be a stumbling block.
Moving to more site-specific considerations, as noted in Team NEO's (Northeast Ohio's) Where Matters Report, sites with strong transit connections will be able to provide access to more diverse populations, another scoring factor in which urban areas will have an inherent advantage.
That said, sweeping assumptions run the danger of over-simplifying the landscape:
Niche offers its 2021 ranking of the Most Diverse Towns and Suburbs in America (though the top rankings are largely tied to areas around New York City, Seattle, Atlanta and California cities).
The Housing Assistance Council points out that there are "more than 2,000 rural and small-town census tracts (in the U.S.) where racial and ethnic minorities make up the majority of the population." These Rural Majority-Minority Communities may or may not offer good diversity scores, but they could fit the bill for companies hoping to benefit minority populations with their investment.
We wouldn't want to overstate the demise of the non-urban areas. Companies can certainly achieve great things in terms of D&I without having to be in the urban core of the most diverse and inclusive cities. Further, we can't lose sight of the fact that companies must also include environmental considerations, infrastructure requirements, cost concerns and a range of other factors into their location decisions. No initiative or criteria is going to single-handedly drive the selection.
Incentives
Economic development has long leveraged incentives targeted at locations with economically disadvantaged populations in an attempt to stimulate new opportunity for those populations.
The economic development community is now increasingly layering diversity-related requirements into incentive programs, particularly at the local level. These may include specific targets that must be achieved, or an open-ended commitment to a good-faith effort, and the goal may be centered around hiring minorities and women directly, through the supplier base, or as part of the construction project.
While the underlying objective should be applauded – and communities encouraging D&I should be commended – incorporating such objectives into incentive agreements frequently becomes clunky in the compliance mechanics, creating complexities that cause concern with clients, even though they are typically on board with the objective. There is room for improvement in how diversity initiatives are integrated with economic development incentives.
Looking Ahead
It is important to acknowledge that the site choice is really just the tip of the iceberg in terms of creating a diverse and inclusive culture in a new location. Recruitment and hiring practices, diversity training, executive leadership and community-level engagements will take over from there. Before crossing that bridge, however, companies should be cognizant of what a location could represent, optically and practically, and be prepared to put in time and effort to choose their new home wisely.
Clients and communities are wrestling with these important D&I questions, and we are prepared for the conversations to accelerate in 2022 and beyond.
For more information on Biggins Lacy Shapiro & Co., visit: https://blsstrategies.com/.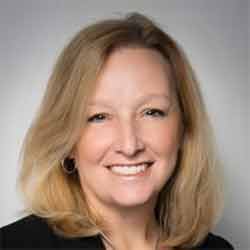 Tracey Hyatt Bosman, managing director of the site-selection consultancy Biggins Lacy Shapiro & Co. develops and executes location strategies for corporate clients. She has 20 years of professional experience and has worked across a wide range of sectors, including data centers, manufacturing, headquarters, back office and contact center operations, and logistics. Hyatt Bosman is an experienced economic developer, having worked at both the county and state levels. She is a frequent speaker at national real estate and economic development conferences, and has authored articles on site selection trends, economic incentives and alternative energy. Connect with her on LinkedIn, here or via email at tbosman@blsstrategies.com.