Amid changing lead-times and supply chain disruptions, early planning and accurate budgeting can drive a more efficient procurement process.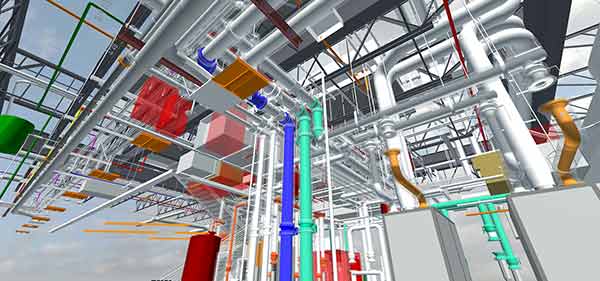 The U.S. commercial construction spending is on track to increase by record levels in 2022.
Simultaneously, this soaring demand is combined with all-time material, labor, and equipment supply shortages. In the current tumultuous market, firm price and hard bid project deliveries come with increased costs and project delay risks for owners.
All of this can result in delays and added expense for contractors and crews if not properly managed. That's why close communication is more critical than ever to stay on schedule and within budget. Here are four steps to help you manage your procurement process.
Control the budget
Managing lead times to avoid cost overruns is a key challenge faced during industrial projects. A key first step is to involve construction managers during planning when design goals and schedules are being set. This allows early owner involvement as decisions are being made that will impact ordering of long-lead materials. This, in turn, will impact how accurately budgets are projected for the project overall.
To keep projects on budget during planning and execution phases:
Make hard choices: It can be a tough call but determining priorities -whether a project's budget or timeline is most important – is crucial, as both affect a project's price and how procurement is handled.
Identify early release materials: Set funding schedules and determine what requires early release and expedited procurement. Financial commitments are needed sooner than normal to procure long lead materials.
Establish benchmarks: Set material pricing by unit cost of product during bidding. Carry previous inflation allowances forward and leverage reliable industry metrics to validate future price changes.
Ensure transparency: Subcontractors and suppliers need to understand that everyone is being treated fairly. If the project owner shares in material escalation risks, they are more likely to get a fair market price instead of an inflated number. Establish agreements that are fair to all parties involved.
Build loyalty with contractors and suppliers
Establishing a team of trusted contractors and suppliers allows for earlier engagement and results in an advisory team that helps control costs, steer the design, and limit clients' exposure to changing lead-times and limited material availability. Contractors who build loyalty and trust with suppliers see benefits such as:
Earlier hold on scheduling slots when materials like steel and precast in short supply.
In-the-know on changing lead times and material availability and potential alternative materials or design options to solve for supply chain issues. Constant evaluation of new material options may create an opportunity to improve budget or schedule.
More efficient teams that become well-versed in Riley's planning and scheduling process.
Better pricing from suppliers who value Riley's on-time payments and efficiently run job sites.
Prioritize upfront collaboration
Gathering the perspectives of subcontractors, architects, and industrial engineers is critical to achieve the best building for the owner in a timely and cost-efficient process. Doing that means ensuring that team members are invested in the early design process and in tune with the planning phase of the project. Incorporating Lean principles to define core priorities early on and customizing an approach for each project helps to maximize productivity, reduce risk, and eliminate waste throughout the planning and scheduling processes.
Engaging mechanical, electrical, and plumbing engineers early on also accelerates the equipment purchasing process and minimizes construction durations by establishing a project team relationship at the outset.
As an example, Riley Construction recently partnered with a renowned global manufacturer of power tools and during onboarding, was able to expedite the project by developing a flexible shell building design, procuring steel, and starting construction while the interior was still being designed. That enabled the team to accelerate construction and control the budget throughout the interior design evolution while immediately incorporating design needs into the construction process. In a more conventional design-bid-build process, the project would have likely taken twice as long and been subject to further inflation and material procurement issues.
Pursue the right technologies
Technology enables contractors to build faster and safer without surprises. That means looking at ways to improve and modify designs to fit with the most accommodating materials available. From model-based estimating, which helps establish accurate budgets, to laser scans that show realistic conditions of existing structures, using the right technologies provide value and efficiency.
Other construction technologies to consider include:
Prefabricated wall systems, bathrooms, mechanical, electrical, and plumbing components to save time and help mitigate potential labor shortages.
3D virtual project prototypes to help us work through design and coordination challenges before installation begins as well as support site logistics and scheduling.
Completing an industrial project on time and within budget means developing strong relationships with depth of experience, and a commitment to collaboration and transparency.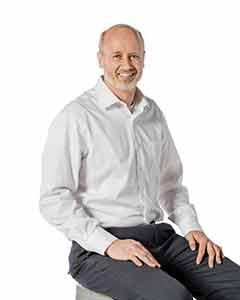 John Delavan is Vice President of Preconstruction at Riley Construction headquartered in Kenosha, Wisconsin. In his role, John leads Riley's world-class staff of estimators and value engineers and collaborates with the Construction Technology team to create budgets and estimates with pinpoint accuracy. As part of Riley executive team, he also helps craft the firm's long-term financial and market strategies.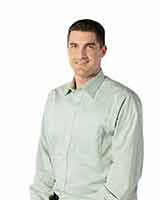 Erik Dillon is Vice President, LEED GA at Riley Construction headquartered in Kenosha, Wisconsin. In his role, Erik provides executive oversight of key projects and collaborates with executives to pursue new customers, territories, and vertical markets.