Safety and compliance managers know that workplace safety in the manufacturing industry is no simple matter. As factories become more automated through robotics and digital processes, market pressures on productivity and profitability increase. Competition in global manufacturing supply chains is intense, and keeping up with smart manufacturing technology transformations (e.g., IoT, data analytics, integrated operations platforms) is necessary, but disruptive. Balancing the potential risks – including worker safety – and the rewards (step changes in productivity) is a pervasive challenge for the modern manufacturing enterprise.
Balancing Risk and Reward in an Evolving Industry
Some companies find themselves working through problems with workplace safety in a very public way. A recent union-affiliated campaign to expose safety conditions at Tesla led to unfavorable coverage and forced leadership at the revolutionary automaker to address its history of safety issues in the media. Tesla's flagship "factory of the future" in Fremont, California, is the workplace of 10,000 employees. An L.A. Times article headlined "Tesla had worse safety records than slaughterhouses and sawmills, but says it's improving" points out that "Tesla is a start-up company doing all this for the first time under real pressure." This description could apply to many manufacturing businesses in the midst of digital transformation. Fortunately, efforts to improve safety measures over the last year have yielded better safety metrics: Tesla's Total Recordable Incident Rate (TRIR) was 31 percent higher (worse) than the auto industry average in 2015, but has now decreased to 4.6, which is 32 percent better than the industry average.
Pressure to assess and improve working conditions comes from unions, shareholders, employees, customers, and of course, regulatory agencies like the Occupational Safety and Health Administration (OSHA). Traditionally, OSHA compliance activities were siloed and workplace safety risk management was reactive, kicking into gear only after a major incident. Even now, risk management activities are not coordinated across departments and health and safety processes are not harmonized across hiring, design, production, business, and compliance functions.
Manufacturing Transformation Calls for a New Approach
In today's regulatory environment, this disjointed approach to health and safety management is no longer viable. Non-compliance with OSHA's standards can harm companies in many ways, including costly lawsuits, fines, and worker's compensation premiums. Regulatory agencies levy serious penalties: OSHA fines are $12,675 per violation and organizations are charged $12,675 per day beyond the abatement date. Willful or repeated violations are $126,749 per violation. As the recent Tesla revelations illustrate, brand reputation and organizational trust are also at stake.
Streamlined, enterprise-wide risk management systems that integrate health and safety management reduce these costs by enhancing process maturity and operational resiliency. In a recent survey of senior management and operations personnel at manufacturing facilities, 83 percent of respondents reported that productivity increased over time as a result of safety programs implemented, and injury and insurance claims costs decreased as well. The more integrated and automated the systems and processes supporting health and safety programs, the more extensive and sustainable the beneficial outcomes will be.
Integrating Risk Management and Safety Compliance Across the Enterprise
Governance, risk management, and compliance (GRC) solutions that include a health and safety component are an accessible way to begin building these integrated, centralized systems. With a GRC platform, safety and compliance teams can efficiently record, track, manage, and remediate workplace accidents, injuries, illnesses and near misses, significantly reducing the time spent on reporting requirements. Gathering and analyzing this data from across the enterprise increases visibility into job hazards, so that risks can be mitigated before incidents occur. Processes supporting site inspections and safety audits can be optimized for efficiency and effectiveness, reducing the risk of non-compliance.
The transparency enabled by these systemized processes and analysis improves accountability and encourages collaboration between business units and departments. When regulatory standards change, GRC solutions help compliance professionals manage the change by updating policies, revising workflows, and communicating applicable changes to the workforce efficiently and thoroughly.
OSHA highlights that successful safety programs have three core elements: management leadership; worker participation; and proven methods for consistently finding and fixing hazards. Implementing a comprehensive GRC program ensures that these elements are built into safety-related activities across the organization.
Protect Your People and Your Workforce Investments
Workplace health and safety isn't just a box to be checked. It is, first and foremost, about people. When employees experience a health or safety incident at work, it can mean pain, disability, lost wages, even death. Manufacturers dedicate significant resources to hiring skilled workers and face many challenges, including widespread drug and alcohol abuse, language barriers, and retraining needs. Manufacturing jobs have a reputation for being dangerous, and employees often perceive that managers care more about profits than people.
Implementing enterprise-wide technology solutions that visibly improve health and safety outcomes protects an organization's investments in their skilled workers, and reassures those workers that their well-being is an active priority for managers. GRC platforms help compliance and safety managers ensure that safety issues are properly identified and remediated, and that related communications and training are carried out.
Better governance and risk management is good for compliance efforts, productivity, business resilience, growth and innovation in the digital era. But most importantly, it keeps people healthy and safe while they are at work.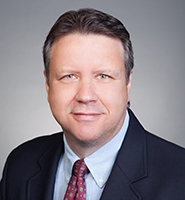 Dennis Keglovits is the Vice President of Services at LockPath, a leading provider of governance, risk management and compliance (GRC) solutions.