Challenge:
Novae found themselves with an issue on the location of their supervisor offices in their Markle, Indiana manufacturing facility. Previously, the supervisors were located nearly 500 yards away from their manufacturing cells, making it difficult to see day-to-day operations and walking back and forth from the office to the facility floor was proving to be inefficient. Ultimately, they needed to find a way to get their supervisors office space that is closer to their actual manufacturing cells without taking up much of their work area.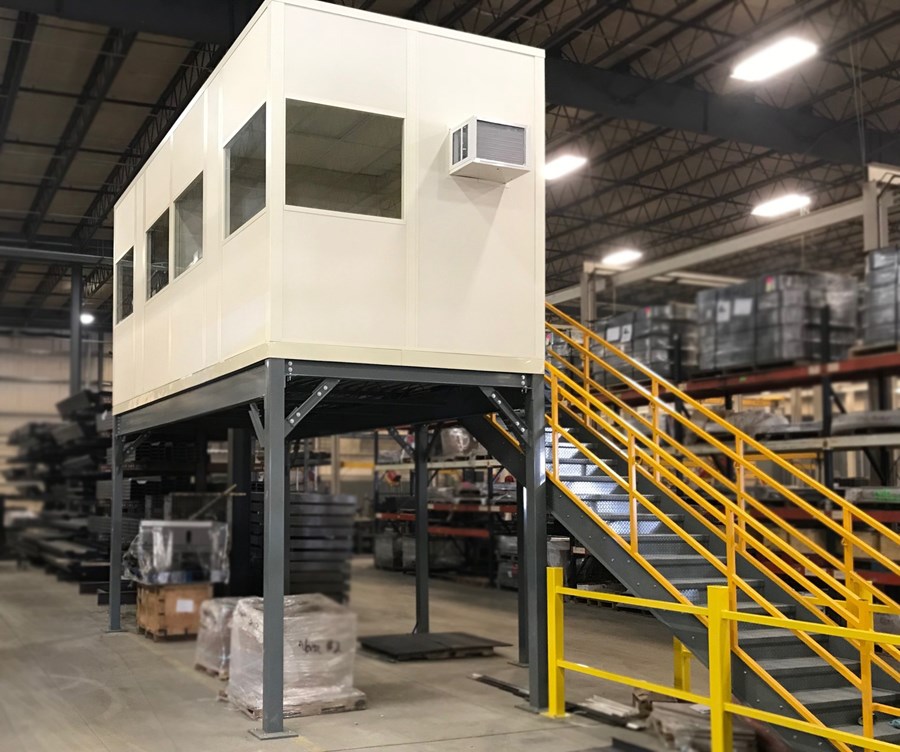 Solution:
Working with Kevin Rush at Tyler Supplies, Panel Built manufactured two mezzanine office structures to help Novae solve their space issues. The two structures are 8' x 20' with a dividing wall proving four 8'x10' offices overall. The offices sit at a 10' deck height in their manufacturing facility allowing the supervisors a private, temperature-controlled area to do their work. All this without giving up valuable floor space used for storing raw materials. The elevated offices offer a clear view of their manufacturing area and keeps the supervisors close to their manufacturing cells, reducing the overall amount of time spent traveling through the facility.
Panel Built Delivers:
Two 8' x 20' mezzanine offices with modular electrical wiring. The mezzanine systems are rated for a uniform live load of 100 PSF and is designed to meet IBC building standards. The mezzanine has a clear height of 8' underneath, allowing for passage and storage underneath. The offices themselves are composed of our 9' high vinyl covered gypsum wall panel in champagne.
Panel Built, Inc.
302 Beasley St.
Blairsville, GA 30512
800-636-3873
info@Panelbuilt.com