Collaboration among stakeholders is essential to ease port bottlenecks and disruptions in our current supply chain.
By: Lincoln Pei, Blume Global
Images of anchored and drifting box ships, congested ports and stacks of containers have widely captured recent front-page media coverage. The congestion is not merely a result of the pandemic and its lingering effects; COVID exposed existing issues that have plagued the supply chain industry for years. And the issues are systemic. Unfortunately, that means congestion in the supply chain will last long beyond the coming Lunar New Year—likely through the end of 2022. A holistic approach involving all players in the supply chain, along with logistics technology, could get things moving along more quickly.
What is happening?
Port congestion is not a simple backlog of container vessels. It's a result of changing consumer spending habits, cargo volume surges, warehouse space and labor capacity limitations, outdated infrastructure and environmental concerns, railcar supply/flow challenges, trucking capacity and regulatory limitations, terminal density and fluidity issues, and equipment constraints such as in the case of intermodal chassis. Why the complex answer? The supply chain itself is complex. And it's not a chain at all. Think of it as a network of conveyor belts, where each conveyor belt must move in sync with others in the network, creating smooth, well-orchestrated interchange points.
Currently, the belts are far from orchestrated. Dwell time of containers has increased to unprecedented levels. In the case of intermodal chassis, the dwell time for each use of the asset since the beginning of the cargo volume surge has roughly doubled from before. This effectively reduces the fleet of chassis by 50 percent, cutting in half the availability of equipment essential to moving goods in North America.
In an effort to mitigate cargo delays, large retailers are chartering vessels and procuring their own containers to augment the capacity offered by their ocean carriers. But generating ocean capacity isn't as simple as paying for containers and then unloading goods at a distribution center. For example, if a retailer leases boxes to fill a 1,000-TEU vessel, they now must manage its operations, including negotiating with terminal operators for berth windows and lift-on/lift-off cargo handling charges, gate charges, etc. These tasks are usually left to ocean carriers that have expertise and are able to leverage volumes to optimize return on assets. Meanwhile, the comparatively paltry container volumes that are directly controlled by the retailers must go through the same network of marine terminal operators, rail carriers and motor carriers that are at or beyond capacity. This results in more congestion.
Another current proposal to mitigate congestion? Continual gate operations at the marine terminals. Total Terminals International container terminal in the Port of Long Beach saw negligible incremental cargo delivery through the gate after a month of consistently offering 24-hour gate availability by adding gates during the "hoot shift" (3 a.m. to 8 a.m.). The modest results indicate that truckers are either unable or unwilling to work during the early hours of the morning. Why? While truckers may have been able to take delivery of import containers from the terminals in the dead of night, they were unable to deliver to warehouses that weren't open. Trucking regulations for driver hours of service may also factor into this equation. To extend the conveyor belt example, if the warehouse belt is idle, even though the terminal conveyor belt and the trucker conveyor belt are moving, the logjam persists. With importers already behind schedule and limited warehouse capacity, 24/7 gate operations at ports are not as consequential as advertised.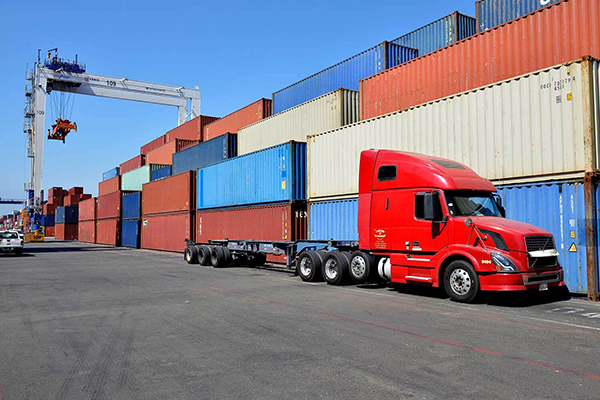 How can collaboration and supply chain technology help?
Solving the current supply chain crisis and unprecedented port congestion requires a collective effort among all parties. And though there isn't a quick fix, there are solutions to make some progress.
Digitizing and automating manual processes in the supply chain would provide much needed end-to-end supply chain visibility. Beyond visibility, technology can facilitate the execution of alternative transportation options when first options are disrupted. Technology solutions can foster a digitized logistics process, connecting all pieces of the puzzle to keep things running efficiently and effectively. For example, marine terminal operators can prioritize and organize container delivery by using technology platforms, thereby allowing them to utilize their yard space and equipment more efficiently. In turn, drivers would have access to the real-time availability of their shipments and could better meet their delivery windows.
Port authorities and terminal operators that are better able to collaborate with other stakeholders in the supply chain by utilizing supply chain digitization can significantly minimize disruptions and reduce congestion. Working together on a common digital platform is the only way to optimize and add fluidity to the entire network.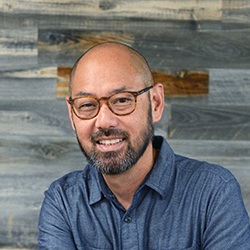 About Lincoln Pei
Lincoln Pei is a sales director and oceans/port expert at Blume Global. He can be contacted at lincoln.pei@blumeglobal.com. For more information on Blume Global, please visit www.blumeglobal.com.