The Internet of Things (IoT) has taken over the consumer world. From connected lightbulbs and door locks like Ring and Nest, to the virtual assistants of Alexa and Google Home and intelligent appliances like refrigerators and ovens, our homes are increasingly connected. But the IoT is noticeably less present in the industrial and manufacturing sectors. While many want to implement the IoT with the goal of achieving Industry 4.0, or a total digital transformation of the way goods are produced enabled by nearly fully automated operations, the building blocks for successfully driving IoT adoption continue to be a sore point.
To date, just 26% of companies have an IoT initiative that has been successful. Additionally, 60% of companies report that IoT projects have stalled at the proof of concept stage. In the industrial space, success is even more fleeting. Not many industrial companies have been able to deliver on the promise of the IoT, a vision that encompasses remote device management and real-time operational visibility, opportunities to create new revenue sources or reduce costs, and advanced or intelligent automation.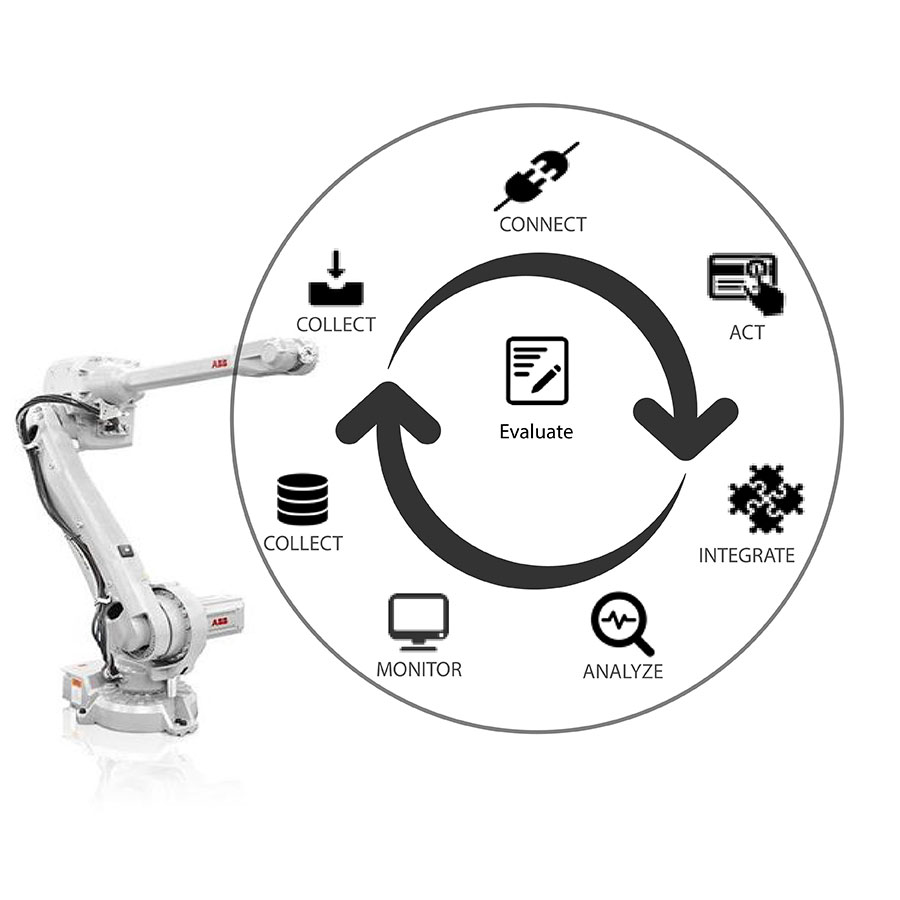 One of the main reasons industrial businesses haven't been able to capitalize on the IoT is that Industry 4.0 can't just be achieved with technological innovation alone. There are numerous foundational factors that are people and process dependent which contribute to an industrial company's ability to implement and leverage the IoT. Consider these best practices for a successful implementation and how they may impact your business.
Gain support and buy-in from all levels: Implementing IoT is a company-wide endeavor that can't be driven from the top down. Consider your factory engineers, technicians and other factory floor employees – the ones that are closest to the operations at the edge (factories, mills, oil rigs, etc.). Many of them consider their livelihoods to be based on current processes and practices, and there's an ingrained fear that the IoT will make them expendable. Change can be scary for these workers. Fear of job loss to automation can promote resistance to your facility's transformation.
To secure support and buy-in, engage each relevant employee group. Gather employee input at the outset and use it to inform your strategy and implementation roadmap. Communicating the IoT's value is critical as well – highlight how streamlined operations can make their work easier and how you plan to update employees' skill sets to support new technology.
Establish a single set of internal IoT and automation standards: Whether a manufacturer is dealing with legacy operations due to uneven growth or as a result of mergers and acquisitions, many of their operations may be cobbled together and not standardized across factories and facilities. There are also typically many equipment types, devices and software from different manufacturers and vendors in use within a factory or facility. Accommodating such disparate operational processes can add significant complexity and cost if they're not unified or consolidated.
A single unifying set of standards that defines how disparate equipment are connected, what, when and how data is collected, and how disparate processes are unified is one of the keys to successfully implementing the IoT. Open industrial automation standards such as OPC UA, ISO 95, Open O&M, etc., can help establish a framework for best practices. When appropriately implemented, these standards provide guidelines for:
Interconnectivity between devices at the edge (within the facility, among facilities) and enterprise systems.
Information security and data-driven operations.
Centralized operational systems and associated practices.
Guidelines for autonomous operations, such as where, when and how automation should be used.
The informational model for the ecosystem, such as naming and hierarchy conventions for the data being collected, metrics to be tracked, operational views and models, and data governance and harmonization procedures.
Integrate Information Technology practices into Operational Technology: Operational Technology (OT) practices that are employed at the edge are concerned with detecting and affecting changes directly on Industrial Control Systems (ICS). These are typically closed environments, so security, analytics, continuous integration – all major concerns of IT – are not always a priority. When you implement the IoT, you are connecting your devices and their controllers to the internet. Hence, the IoT creates a large opportunity for cyberattacks.
Ensure collaboration between OT and IT stakeholders by establishing a governing council. Empower that council to drive an IoT vision that encompasses requirements of the entire organization, from the enterprise to the edge.
Implement in phases: Implementing IoT technology is not necessarily an all-or-nothing initiative. Avoid impacting production by starting with a small proof of concept, followed by a pilot, taking notes along the way and building a template for full-scale implementation. For instance, you can start by focusing on one asset, then move on to a production line or cell, followed by the factory and finally the inter-factory and enterprise network.
Invest in technology platforms and processes: To truly deliver on the IoT's promise, invest in additional foundational practices and technologies that ensure safe and efficient operations, including:
Digital twins, or fully digital models of components in each facility to enable real-time condition monitoring and simulation of new use cases (such as a new production line) and total productive maintenance (ensuring no breakdowns, small stops, defects or accidents occur).
An IoT management hub that supports bi-directional communication between IoT applications and devices and enables integration with enterprise systems.
Network infrastructure that can support hundreds or thousands of sensors and devices, high speed and high-volume communications, and prioritization of critical data traffic.
Localized processing that can reduce the amount of data transmitted and enable automation.
Store-and-forward and autonomous operation capabilities and practices at the edge to accommodate uninterrupted operations when internet connectivity is down.
Your company doesn't have to be one of the three quarters of companies that have failed to implement the IoT successfully. The key to a successful implementation lies in a foundation of people and methodology. Technology is an important part of that foundation, but the non-technology aspect is just as important. By building a rock-solid foundation – both technical and non-technical – for your IoT program, you'll be positioned to unlock new, streamlined processes, reduce unplanned downtime and uncover opportunities to grow revenue. With data-driven insights and operations from the IoT, your business can achieve game-changing efficiencies that will make it a frontrunner in its industry.
About Tipton Loo:
Tipton Loo is vice president of digital edge (AI and IoT) at PK. As the experience engineering firm, PK works with world's most customer-obsessed companies to create pioneering experiences and accelerate outcomes.