Successful digital transformations require employee engagement on all aspects of implementations for organization-wide initiatives.
By Travis Parigi, CEO of LiquidFrameworks
Organization-wide transformations are hard work. It takes all aspects of the company to implement a successful digital transformation. However, it is one thing for a company to push new ideas and processes onto their workers, but it is another for those workers to want new tools, technologies, and workflow initiatives.
Executives and managers are no longer forcing their field operations teams to use innovative solutions that management deems are necessary. Instead, organizations are utilizing their frontline workers' feedback in order to implement company-wide digital solutions that benefit all employees rather than just management. This push versus pull method of digital transformation is contributing to the progress of successful digital transformations, with 73 percent of successful companies reporting increased employee engagement at all levels of the organization. Engaging all aspects of a company in a digital transformation, companies can focus on more organization-wide initiatives that are beneficial and engaging for everyone rather than executives and managers.
Push versus pull methods
Implementing a successful digital transformation is strongly determined by the approach companies take. Management that does not take the time to ask frontline workers what issues they are facing, yet pushes employees to implement solutions they think are beneficial, will struggle in finding success. These companies are rolling out full-blown enterprise required changes without taking into consideration how workers will incorporate them into their workflow. The companies with a lack of organization-wide involvement report a three percent success rate from frontline workers in their companies' transformations. It is no surprise if workers don't like the tools they are being told to use, they will not use them, resulting in loss of worker engagement, productivity, and ultimately revenue.
There is another method for implementing a digital transformation in which workers are pulling and asking for tools and technologies in order to be more efficient and effective in their jobs. Workers are used to digital solutions in everyday life activities such as sending emails or a quick internet search for information. It is no surprise when they request solutions like field service software for their workflow. Tools like field service software can help streamline processes and allow more time and effort to go into the job itself. Companies can take this information and launch field operation management tools that solve the issues workers are facing. Resulting in successful digital transformations.
Organization-wide initiatives
Implementing organization-wide initiatives takes time and effort for a successful transformation. In addition, there are three factors which play an important role in the progress of enforcing digital solutions such as change management, worker technology, and data.
Change management
Change management is a major component of a successful digital transformation. It requires more than implementing the tools and technologies into the workforce, but rather listening to what workers have to say first. This requires an approach where leaders can take the change initiatives one step at a time. Working to carry out change little by little requires patience and the ability to adapt to situations when they aren't working according to plan. Utilizing change management practices ensures overall goals are being met, but with more time and efforts focused on implementation methods rather than required use of tools. Working with field workers to implement initiatives, understanding how they do their jobs, and involving them in the process goes a long way in application methods.
Technology in the workers' hands
A digital transformation is not successful without digital solutions in all aspects of the company, and that includes frontline workers. Right now, there is minimal and antiquated technology specifically for the workers. Instead, technology and tools need to be implemented in order to empower personnel. Tools like the field service software can make workflow processes easier for workers and ultimately increase worker efficiency. Technology in their hands allows for paper processes to be eliminated and decision-making capabilities can be expedited due to all the information being in their hands from the start.
Utilizing data
In addition to putting technology in the hands of workers, there is the opportunity for data to be constantly collecting in real-time. Digital solutions can take this data and help provide insight into what workers are doing and where their efficiency stands. With paper processes, there is not a collection of data on the day to day processes, leaving blanks where companies could improve. For example, utilizing a tool that allows data to be immediately accessed to more efficiently log things such as field tickets or equipment requests. Instead, technology with all workers allows for each person to collect data at different stages of the well, and all of the data as an aggregate story to tell. Companies can use that data to look at daily spend, budget, and other factors, and use it to intervene where and when needed.
Companies can and will see successful digital transformations if they have open communication and take into consideration the wants and needs of all employees rather than what they deem as necessary. Allowing everyone the opportunity to contribute to the success of the company's digital transformation substantially impacts a successful application.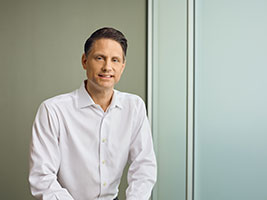 About Travis Parigi:
Travis Parigi is the Founder and Chief Executive Officer at LiquidFrameworks. Travis focuses on growing LiquidFrameworks's software platform and evangelizing its benefits to customers. He plays an active role in the technology, architecture and overall product vision of the company. Prior to LiquidFrameworks, Travis was a founding member and served as a Senior Engagement Manager for Emerging, Inc., an e-Business professional services firm funded by Austin Ventures and Benchmark Capital with offices across the US.
Website: www.liquidframeworks.com
Email address: tparigi@liquidframeworks.com
Twitter: @tparigi
LinkedIn: Travis Parigi