Free training programs and initiatives that boost awareness of U.S. manufacturing opportunities can increase the pool of skilled workers.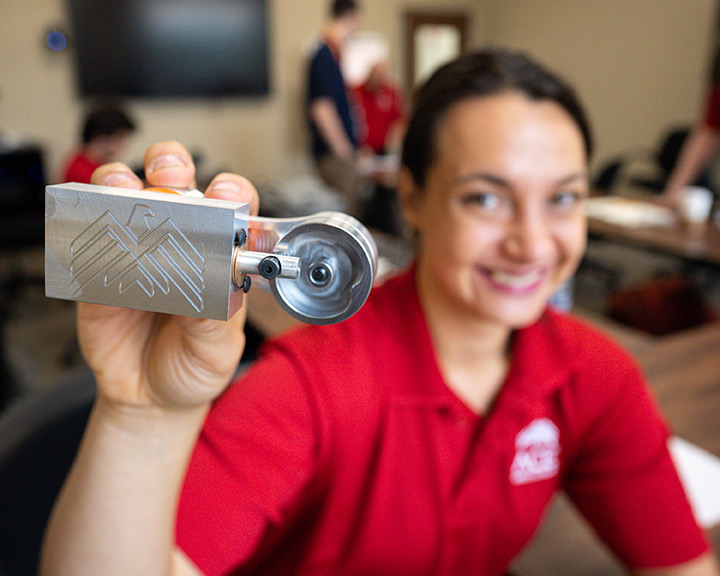 By Dale Brosius
For decades, young adults believed that the ticket to success was a college degree. As a result, interest in the skilled trades declined. We are now paying the price for that shift with a shortage of skilled workers at a time when they are more critical than ever.
While the need for these workers is widespread, American manufacturing in particular is undergoing a historic boom. Over the past year, job openings in the sector have averaged nearly 860,600. Without the trained workforce to fill those jobs, we face a crisis. Machinery either doesn't get made or is outsourced, forcing us to confront the delays that crippled the global supply chain during the pandemic. We also become more vulnerable as a nation.
Today, critical machine tool components commonly procured from overseas include steel, large castings, bearings, ball screws, guideways, spindles, and industrial controls. Without a domestic machine tool industry, the approximately 30,000 U.S. machine shops must compete to purchase foreign-built machine tools on the world market. We need a solution, fast.
A National Reckoning
In October, I had the privilege of attending a White House Leadership Summit with 15 other Manufacturing USA institute directors to address this pressing need. Collectively, the Manufacturing USA institutes have already helped more than 90,000 people get trained in advanced manufacturing. However, estimates suggest that by 2030, 4 million manufacturing jobs will be needed, and at the current rate of training, 2.1 million jobs are expected to go unfilled.
By leveraging the institutes' eco-systems, resources and facilities, we can provide workforce training for machining and machine tools and scale up U.S. manufacturing. To truly make an impact, though, that training must be accessible by removing barriers to enrollment—namely awareness and cost. We have already introduced one such model through America's Cutting Edge, or ACE, to create momentum for training in machining and machine tools.
Removing Barriers
ACE offers two training options for Computer Numerical Control (CNC) machines: online and in-person. Upon completing the six-hour online course, participants are eligible for an optional 30-hour in-person component that can put them on a path to a career (or advancement, for existing workers) in the machine tool industry. The online curriculum for ACE was launched in December 2020 and just surpassed 3,000 students from all 50 states, and more than 200 participants have completed in-person training. The initial pilot program was so successful that efforts to scale the program nationally are currently in progress.
Beyond the need for more training, there is a general lack of awareness around manufacturing opportunities, such as the fact that CNC machinists have excellent long-term employment prospects with an average national wage of $30/hour. U.S. manufacturing workers earned $95,990 on average in 2021, including pay and benefits. Getting started requires no prior experience, making it ideal for individuals from all walks of life, at any phase of life. Making these attributes known through publicity and partnerships is critical to attracting talent.
Then there is the issue of cost. Each year, millions of Americans are saddled with college loan debt. Even with scholarships available, individuals are reluctant to take on the financial commitment of studying a field they know little about and aren't sure is right for them.
ACE is designed to offer a no-cost comprehensive introduction to the technology and potential career paths within the machine tool industry. By offering basic training for free, students can learn more about the industry with no financial commitment. The basic skills learned can also lead to apprenticeships and job opportunities while students continue their education in the field.
An Issue of National Security
Free programs like ACE can help fill the labor gap in the short term, but more importantly, assist with big-picture, long-term issues that concern the Departments of Defense, Energy, Commerce, Agriculture, Transportation and others that rely on manufacturing to ensure American security. ACE can rapidly train the next generation of machine tool designers and operators and reduce our reliance on foreign machine tools.
Progress is being made, but there remains much to be done. We need to spread the word about manufacturing opportunities and remove the financial barriers to critical training. Two million unfilled manufacturing jobs is a statistic we can't afford to become reality.
To learn more about the ACE program, click here.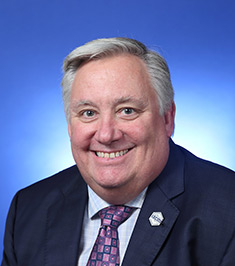 Dale Brosius is the Interim CEO and Chief Commercialization Officer for the Institute for Advanced Composites Manufacturing Innovation (IACMI), a public/private partnership targeting high-volume applications of composites in energy-related and advanced manufacturing industries.