5 tips to guide you on safe conveyor belt operations for your business.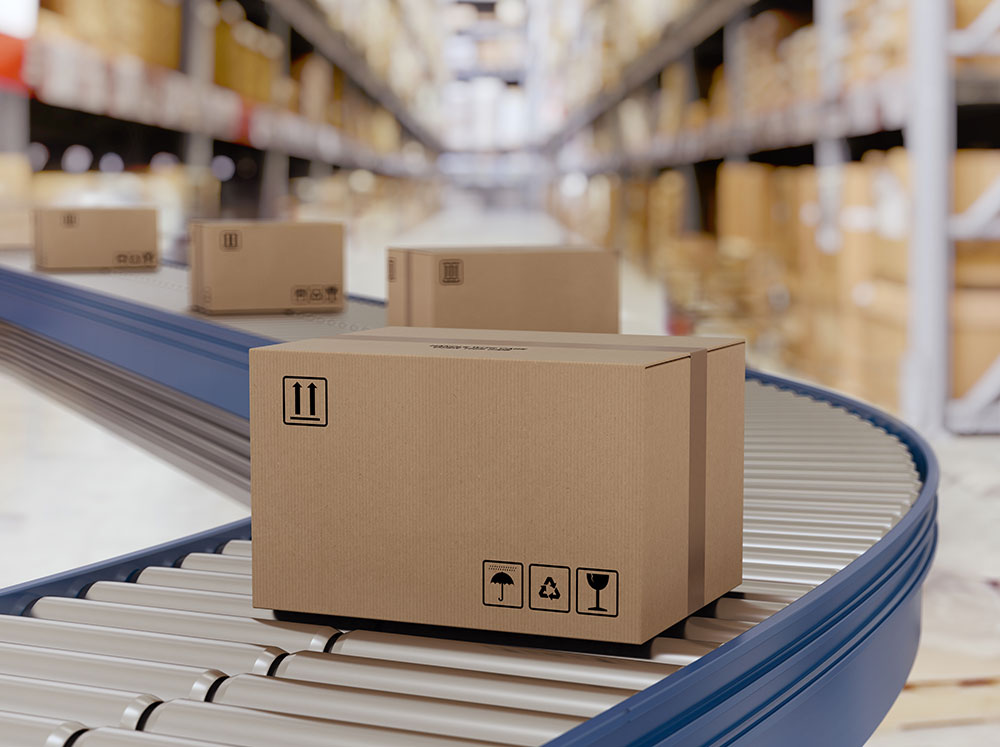 Some companies who have their own warehouses and factories always have conveyors in their operations. Conveyor belts are very essential in transporting and moving heavy materials within your facility. Some businesses even rely solely on their conveyor belts to keep their operations running. Without it, their business will be temporarily stopped, too.
A warehouse conveyor system allows you to increase your business productivity while ensuring everything is operating as scheduled. This means that conveyors are very useful in keeping your business up-to-date with its productions and target schedules.
However, conveyors can also be one of the most common causes of injuries while working in a factory or warehouse. Injuries and workplace accidents could happen if your business and its employees do not strictly follow safety procedures while working, especially around conveyor belts. The management's responsibility is to establish safety protocols when working around dangerous equipment, such as conveyor belts.
Here are a few tips to guide you for safe conveyor belt operations in your business:
1. Train employees properly
First of all, assigned conveyor operators must be highly knowledgeable in operating the conveyor belts. When they are properly trained about the entire system, you can guarantee that they know the dos and don'ts when handling this machinery. Anyone who is not part of operating the conveyors or not adequately trained enough must be prohibited in conducting any operations relating to the conveyor belts.
Furthermore, ensure that your conveyor belts only operate when employees are assigned to look after the equipment until they stop running. There are some instances when some employees tend to leave the conveyor switched on even when there's no one around to increase productivity. This 'shortcut' may lead to the equipment's breakdown, and possible injuries during future operations.
2. Inspect conveyor controls before every use
Once you've oriented the designated employees in their respective roles around the conveyor belts, make sure to remind everyone to inspect all the conveyor controls before every usage. This is very important since controls that aren't working properly and found out too late can cause serious problems later on.
Look out if all the buttons are still actively working, or if there are settings that were modified without prior notification. Despite having knowledgeable operators assigned with the controls, your controls should always be easy to use and read for them. All the equipment must have user manuals for them to refer to in case issues arise. Most importantly, the emergency stop must be easily accessible and visible for everyone.
Before switching on the conveyor system, everyone must be informed that the system is about to be turned on to make sure all of you are in a safe distance from the conveyor.
3. Wear proper protective clothing
Everyone working around the conveyor belts must be in proper working attire. If the conveyor is an overhead system, everyone must have hard hats on at all times.
Wearing of loose items must be strictly prohibited, especially while the conveyor is running. Conveyors, by their very nature, are filled with pinch points. These points could catch loose items, like long hair, baggy clothes, ties, belts, or shoelaces, which results in serious injuries.
As much as possible, everyone must have their hair tied back or tucked under their hats during working hours. Also, prohibit everyone from wearing unnecessary accessories, such as bracelets, watches, earrings, rings, or necklaces, as these could get caught up by the conveyor belts.
4. Never sit, stand, or walk on the conveyor belt anytime
Conveyors are used for your business's faster production of your products, which means it is never meant to be occupied by a person. No one should ever sit, stand, ride, or even walk on the conveyor belt regardless if it's switched on or off. Doing so would only put you at a very high risk of injury or freak accidents.
Plus, as mentioned earlier, conveyors are filled with plenty of pinch points, which can quickly be caught on your clothes or even the limbs of your body. Anything that gets stuck in the pinch point can either be seriously damaged or torn off.
5. Conduct regular conveyor belts system maintenance
If you want to take the safest precaution with your conveyor belt operations, you may have your conveyor regularly checked for maintenance at least every month. Everyone knows how defective equipment can be dangerous, especially if found out too late. To give you better peace of mind, it's best if you practice a preventative conveyor maintenance plan. That way, any defects and potential system flaws will be discovered early and be fixed as soon as possible before continuing with your daily operation. Moreover, this can ensure that your conveyor belt system will always be in its best condition and is sure to last longer.
Finishing Thoughts
Conveyor belts are very effective in keeping your business production running smoothly and quickly. But, to make sure your daily operations are always on the safest side, following these tips above will make sure you and your employees will be kept safe and secure in any industrial setting. Don't forget to share these with your operations team so they know the key things to keep in mind whenever they work with your conveyor belt system.

With over ten years of experience in the blogging industry, Roger Moon now has thousands of loyal readers from different parts of the globe. Roger uses his blog to write and share content about business, investment and finances.
Aside from working on his blog, Roger is also fond of engaging in outdoor sports, such as hiking and trekking.