Consider hiring an agency or management service to help you include google ads in your marketing efforts.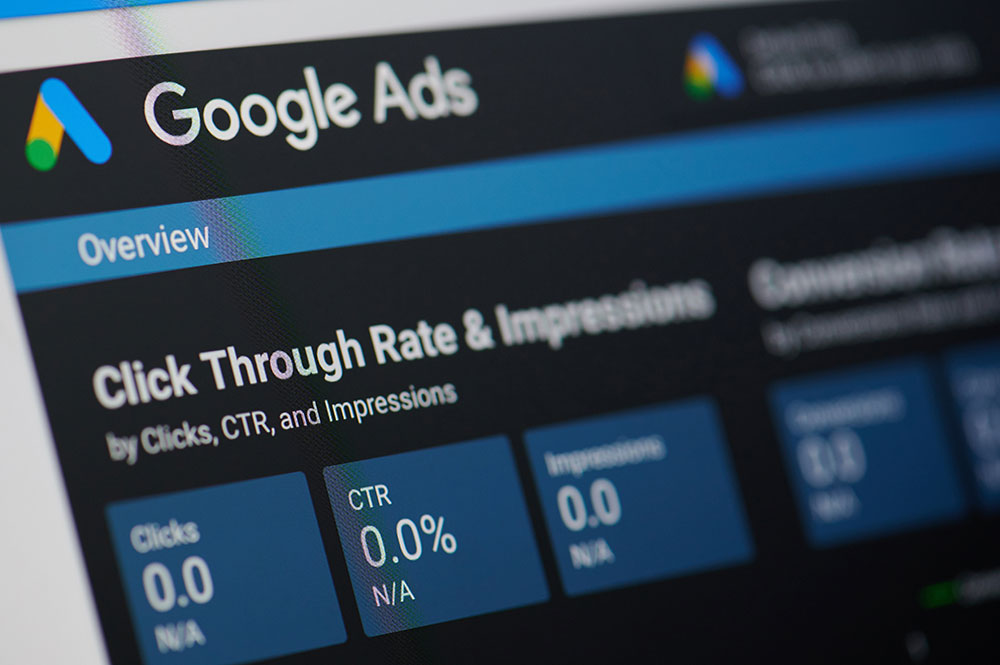 When you think about how many online businesses are out there today, it's easy to understand why most people don't think about the benefits that investing in Google Ads can provide. But you shouldn't be so quick to dismiss this as inferior to other types of marketing methods because this pay-per-click (PPC) program can bring so much to the table.
If you're a beginner or if you just don't have enough time to spend monitoring your Google Ads campaigns, consider hiring a marketing agency and management service like Pixelstorm. They can do wonders for your marketing efforts and ensure that you reach your goals in no time.
Here are three reasons industries, and businesses like yours, need Google Ads.
1. Better Advertisement
First of all, when you have a website, it's going to be visible to the general public. You want people to see your products, but they don't always know what to do with them or where to find you. If you're trying to advertise your goods and services and you want to get your website noticed, you need to make sure that you get your website to rank high in Google's search engines so that people can find your website and learn more about what it has to offer. The best place to do this is through Google Ads.
Using this PPC program, you can reach the people who are looking for the products and services you provide. It will also allow you to capture their attention and start building a relationship with them so that they're enticed to try out or purchase what you're offering.
2. Better Control Over Your Budget And Expenses
There are many reasons why industries need to use Google Ads. One of them is that this platform is much cheaper than other traditional advertising formats. The price-per-click of Google is very competitive and many businesses find that they get more clicks from this type of campaign than others. The competition for keywords and campaigns have also increased dramatically and most companies don't have enough budget to spend on traditional advertising. However, using a Google Ads campaign can give your company considerable exposure. It will also enable you to reach more people than you would if you were to use other traditional means of advertising.
Google Ads make up a large portion of the business world and is in fact one of the largest and paid advertising services on the Internet. Using Google Ads won't cost you anything unless people click on your ads and make their purchase. This means you'll pay a fee every time a person clicks on your ad and visits your website. The fact that you can have a lot of exposure from this type of campaign will help your business to gain more customers because it is so targeted.
However, you should also keep in mind that the platform is not a free advertising tool. In fact, you need to spend money on it if you want to get a higher return on your ad budget. The reason for this is that it's still a pay per click tool. On average, most small businesses will pay between USD$1-2 per click. For certain keywords, you may even have to pay as high as USD$50 per click. Essentially, if you're planning to make Google Ads a permanent part of your marketing strategy, be prepared to allocate a significant chunk of your marketing budget on it. This also means that if you're trying to promote a free product or service, it won't make sense to use Google Ads since you won't see any return on investment.
3. Help With Campaign Tracking
If you want to get high pay per click rates with your Google ads, you need to do certain things like test your campaign several times a day, track the results, and tweak your keywords. You also need to constantly monitor the performance of your campaign so you can make any necessary adjustments to ensure that you're maximizing your earning potential. The best thing to do is to hire a professional marketing agency to help you with your digital marketing goals.
Conclusion
When it comes to the overall wellbeing of your business, its beneficial to use Google Ads, as it's a cost-effective way for you to reach more customers, boost your online presence, and increase your sales. However, it's also important to do your research to see what's best for your business. Make sure you're making an informed decision by knowing all your options and carefully assessing whether it's the right choice.

Jannie Haynes regularly writes about SEO-related topics on her blog as her way of helping people understand the concept. Aside from updating her blog, Jannie also submit guest posts to other websites to educate more people about SEO.