If you want to improve the visibility of your website and your business, there's just one major solution for it – link building. Of course, you have social media sharing and content marketing options that can make your website visible, but the core of all this is link building. In 2018, you can find the following trends at work, which you should adopt too.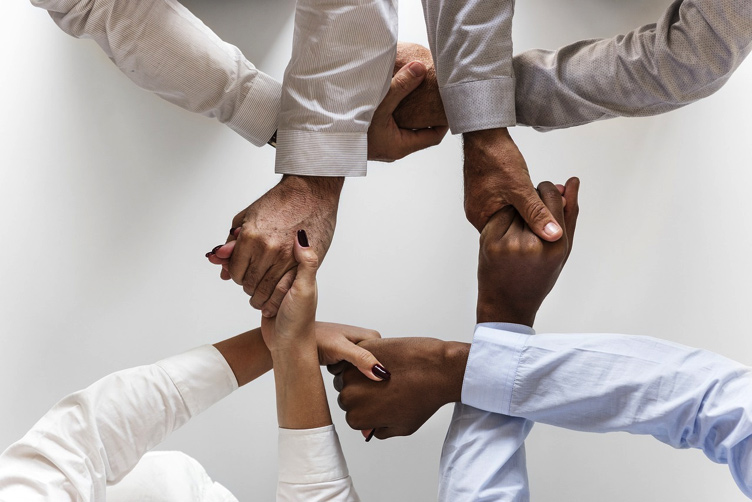 Creating Link-worthy, Quality Content
The first step is to create stuff worthy to be linked. You need quality content in your blog posts, articles, social media posts and web pages. Come up with content that will serve the needs of your audience and potential customers.
Infographics, tutorials, useful and entertaining videos are all stuff worth sharing. Now, if you're dealing with garment online retail, you need to have infographics or videos about fine dressing or how to dress comfortably for work.
How about a video or infographic about the 10 best ways to dress for work or staying cool in the summer? Get new ideas out there. Such informative and engaging stuff is easily linked to by high quality informative websites, and even other users in their social networks. That's a sure way to build your link profile.
Guest Blogging
In this strategy, you contact webmasters of quality and informative blog sites about your expertise and willingness to contribute to their blog. If they feel that you're an authority on the topic and can provide value to their readers, they'll be willing to let you send in your posts.
If you have quality content on your site, blog and social media posts, the webmasters wouldn't hesitate to give you an opportunity. Links from the article body and the author bio below your guest posts would bring the readers of other blogs to your site.
Incorporating Expert Opinions
Featuring opinions and interviews from industry experts or influencers is really important to increase the authority of your website content. Experts welcome the idea of being featured in sites connected with their industry.
So, if your website deals with garment retail, you need to know the prominent experts of the fashion industry and their opinions on any content idea you've come up with, including their own content bits. Once the post is done, most featured experts would love to share those posts on their platforms.
Social Bookmarking with Reddit
You'll find many social bookmarking sites out there but by far, the most popular is Reddit. A social bookmarking site is where users can add or share content. There are countless links floating around in Reddit.
Register on Reddit and then subscribe to the subreddits you find in your niche. Then, you can post your quality links along with infographics, text posts, etc. You can create your own subreddit. In a matter of weeks, you can drive traffic to your site.
Local Link Building
Local link building is a great option if you run a local, brick-and-mortar business. It's how you can capitalize on the people regularly using local search to find out businesses in their area. Local business citations are important factors to help you better your positions in the local search results. You need your name, your address and your phone number, and make sure this contact information you enter matches what you've entered in your site.
Citation links really help you in your local rankings and can help Google, Bing and Yahoo to get your business location verified. Links obtained from Yahoo Small Business, Google My Business, Bing Places for Business and other local directories can significantly build trust and authority for your site while improving your local search result rankings.
Replacing Poor Quality Links in Other Sites with Your Links
This strategy does involve some hassle but it can certainly bring about great results. You need to get hold of the links to low quality content you find in other informative websites.
If you find a blog post or web page that deals with information relevant to your industry that links to a source that isn't a quality site, and you have information that's a lot more informative and engaging, you can contact the webmaster of the site and tell him/her that you have a much more useful post that they could link to, instead of the resource to which their content has linked to already. If the webmaster checks out your link and finds it more informative and useful for their readers, you'll have your links added and the previous links removed.
Adding Catchwords to Blog Titles
Make your blog posts relevant and updated. This can be done by modifying the title provided your content still maintains its relevance. There are some kinds of information that are not bound by time. For example, "Tips to Keep Your Home Free from Pests" is applicable each year, but if you modify your title to "Tips to Keep Your Home Pest-free in 2018" it adds more relevance, and you can update your post with some new tips you find. Also, add catch words or adjectives such as "easy", "easiest", "quick", "unbelievably easy","important", "must have", etc that arouse the curiosity of your audience.
Caching in on Hot Topics for Your Content
The concept of "newsjacking" can be effective as well in lending popularity to your blogs and articles, and bringing in links thereby. Look for a popular topic doing the rounds in the news or trolling in the social media forums and weave your content around it, if the news has some degree of relevance with your industry and isn't controversial.
Rebuilding Broken Links
You've got to rebuild broken backlinks. These are links from another website to your site, to a page which you don't have in your site anymore. If a reader clicks on that link and it leads them to page that says what they're looking for doesn't exist, it confuses and irritates them. That's really bad for SEO as well.
For instance, suppose you have an online ecommerce store and you've build backlinks to a blog page related to a product or the product page itself as part of a campaign. If the product has been removed permanently, the backlinks would be redundant. A backlink on other sites would redirect to an empty page and it's harmful for your entire website.
Likewise, it's possible to track down broken links on other websites and then inform the webmasters and give them an updated link to save them. There are various tools online that can help track down broken links.
With these steps and a dedicated approach, you can get started with improving the visibility of your website in amidst of competing websites out there.

Author Bio: Catalin is the founder of Ecommerce Platforms and Web App Meister. He's a design enthusiast and loves matcha, and is uber passionate about blockchain technology and travel.