By Christopher Ciuca
STEM (science, technology, engineering and mathematics) is an integral part of our everyday lives. In recent years, we've focused on building excitement in our classrooms around STEM. Now it's time to move beyond the focus of excitement and towards scientific literacy. Our future workforce needs are demanding a nation of future workers who are STEM fluent.
We've seen a shift of many children at a young age saying, "I want to be an engineer or a scientist when I grow up." But, we still have a long way to go to systemically shift the educational system to build on this excitement towards moving even more kids in specific types of STEM careers. Ten years ago, the "impending shortage of engineers" provided broad thinking that did not clearly define future STEM-career needs. We've seen an increase in kids pursuing careers in mechanical engineering, but we now need to reevaluate how we move students into STEM careers like systems engineering, cybersecurity and even software engineering.
While many kids are more interested in what video game they will play next or which iPhone they will get for Christmas, it is important they are reminded of how technology is ever-changing. We want to foster a passion for STEM through fun activities and by providing access to activities that facilitate integrated learning for every student right in their schools. If exposed to a wide variety of STEM careers early on, these students could possibly be the footsteps of the future in technological fields.
Filling Talent Pipeline with Technical Skills
While the technical field is swiftly growing, there are fewer students going into post-secondary education to meet this need. According to the United States Department of Education, STEM jobs in the U.S. will increase 14 percent from 2010-2020, accounting for millions of positions. Yet three million of those jobs will go unfilled by 2018. While the economic opportunity is there, not enough students are seriously considering career-specific fields in STEM.
Due in large part to the lack of understanding of STEM related fields early on, there is a shortage of high-skilled workers, often referred to as the "STEM gap." This gap is causing America's education to continue to lag behind that of many other developed countries. Year after year, the need to fill jobs in the STEM field grows.
This crisis begins very early on in childhood. Research shows that the earlier students engage in STEM experiences, the higher their chance of achieving STEM fluency and a foundation for future engagement. Although they may dream of growing up to become engineers and scientists early on, studies show that by the time students are in fourth grade, one-third have lost interest in science. By eighth grade, 50 percent have deemed science irrelevant to their future plans.
Unfortunately, this is due to the fact that some educators are not equipped with the information to keep younger students interested in these areas.
Reversing Statistics to Fuel Next Generation
With the help of engineers and technical experts, the SAE Foundation is able to advance technology and effectively provide solutions for student engagement, participation and achievement to promote the success of America's workforce and the continued advancement of society.
As the only U.S.-based engineering organization to offer a full continuum of K-16 STEM education opportunities, the SAE Foundation helps today's professionals do their job better by connecting them to each other and to needed resources, while ensuring the development of the next generation of engineers through its philanthropic work.
As SAE has set the engineering standards in the mobility industry for more than 105 years, the organization has to also set the standard for a STEM education program that helps fill the engineering workforce pipeline of tomorrow.
SAE's "Total" STEM Solution
The SAE "Total" STEM Solution reaches all students to ignite an interest in STEM and builds a STEM skills foundation at every educational level. Research has proven this solution to increase math and science scores in 72 percent of student participation. At SAE, the programs developed to be standards-based age appropriate at all levels of the educational system. Each program is built specifically for the target demographic so that all students have access to be educated with key STEM skills through real-life educational experiences.
Through SAE's programs such as "A World in Motion" (AWIM), students have acquired and retained a strong knowledge of engineering, particularly when an industry volunteer is involved in the classroom activities. SAE's programs include a full curriculum and student literature focusing on broad menu of topics such as engineering design, force and motion and cybersecurity, just to name a few. Research has shown that students showed more positive attitudes toward engineering over time, particularly when they had fun and perceived they learned from the AWIM experience. AWIM comes at no cost, is teacher-led and volunteer assisted, and offers age-appropriate design challenges built around the award-winning AWIM Engineering Design Experience. For older students, SAE offers the Collegiate Design SeriesTM (CDS) programs, which build a foundation of learning through college. CDS programing includes offerings such as Formula SAE, Baja SAE, SAE Aero Design and AutoDrive. These programs are strongly recommended and required for industry groups looking to hire new highly-skilled workforce talent.
This unique proven model, which combines project-based learning with real-world experience, builds bridges between education and business by engaging industry professionals in the classroom, and is heralded among teachers and volunteers alike. Today, SAE's STEM programs have reached over 5 million students and has brought over 30,000 industry professionals into classrooms across the globe with its proven STEM education solutions.
Fostering Interest in STEM and Beyond
To create a strong labor market and provide businesses with a competitive advantage that ultimately strengthens our economy, we must charge educators to increase STEM fluency for all students and broaden the participation of women and minorities. Educators, parents and industry professionals alike all working toward the goal of closing the STEM gap together.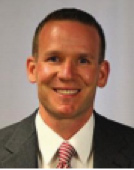 Chris Ciuca is the Director of Pre-Professional Education at SAE International. He oversees the strategic direction of SAE's programmatic offerings at the K-16 level, including the National Science Board award-winning "A World In Motion" and Collegiate Design Series Programing. Chris leads numerous initiatives designed to increase STEM engagement and achievement at the PreK-16 level. He serves in advisory roles for National Science Foundation, National Academy of Engineering and other private and publically funded STEM projects, is a published author on various educational strategies and techniques for delivering classroom-based instruction and serves as an expert on STEM education. As a former classroom teacher, Chris strives to bring his classroom experience into all efforts designed to deliver high-quality integrated STEM instruction. Chris holds a BA in Environmental Science and Education and a Masters of Education in Curriculum Design and Instruction.