by Alex Alexandrov, CEO, ICC NW
The entry of Constellation Brands (which produces Corona Beer) into the budding "canna-beer" market, with its recent $4 billion investment into a Canadian cannabis production facility, signals a tremendous shift in the world of brewing, industry, and production.
Since cannabis is not legal at the federal level in the United States—and therefore illegal to distribute across state lines—the early innovators who began dabbling with marijuana infusions were in the craft brew space.
And, for now, that will remain the same. Constellation doesn't plan to sell its canna-beer product in the U.S. until it's legal at the federal level.
In the meantime, recreational cannabis is now legal in Alaska, California, Colorado, Maine, Massachusetts, Nevada, Oregon, Washington, and the District of Columbia—so brewers in those states are forging ahead with their own offerings.
For those in the beverage manufacturing sector who are interested in getting in on the "green rush," there are legal and technical considerations for introducing an exotic and legally precarious ingredient.
The Legalities of Brewing with Weed
Breweries, distilleries, and wineries are already accustomed to the fact that you have to get approval from local and state regulators for any ingredient you add to alcoholic beverages. But it gets a lot more complicated when the new ingredient is a marijuana or hemp derivative.
Every state where cannabis has been legalized is now trying to feel its way through how to regulate and tax it. States don't have FDA (Food and Drug Administration) guidelines, which is how opiates are regulated, and they don't have TTB (Tax and Trade Bureau) or ATF (Alcohol, Tobacco, and Firearms) guidelines, which is how alcohol is regulated.
Beverage manufacturers interested in using marijuana or hemp ingredients also must be prepared to adhere to regulations from the DEA (Drug Enforcement Administration) and the FTC (Federal Trade Commission).
The Technicalities of Cannabis Creations
Just as Constellation is laying the groundwork for the day that cannabis becomes legal at the federal level in the U.S., others looking to get in on what's sure to be a high growth market should be prepping now.
"We're really focusing on making sure all our installs now are customized for current state and local regulations, but they're scalable to go into other states and to comply with federal regulations for the day when cannabis can cross state lines," says Kyle Sawyer, general manager of JV Northwest, an Oregon equipment engineering and fabrication company that specializes in stainless steel tanks and other brewery equipment.
Prepping for that day includes other considerations like:
Engineering beverage industry bulk production methodologies so they'll be FDA compliant, even though there's not a direct FDA correlation at the state level.
Software integrated into production systems to accommodate local and state requirements for traceability of purchased lots of cannabis from the planting and harvesting through the point of sale.
Appropriately sizing and designing facilities to include rigorous validation procedures to show that THC or CBD levels are consistent and repeatable for proper consumer warnings and for accurate taxation.
Including childproof lids when designing the product packaging, which is very atypical of anything in the beverage industry.
Engineering for cleaning and sanitation systems that differ from traditional alcoholic beverage production processes.
Investing in a pilot system to produce a test run before deciding to commit to a full scale-up of operations.
"With alcohol, you can test the density of the liquid to determine the amount of alcohol it contains, so you can pay the right taxes and print the right consumer protections on the label," says Ryan Coates, ICC, Inc. vice president. "With cannabis, there is no quick test strip. If you have an issue, you might not know for days. Your product shipment will be delayed while you have to quarantine the product and reprocess every bit of it, which is expensive and time-consuming. So, making sure all your processes are properly validated is critical."
Regulatory uncertainty and technical considerations notwithstanding, the cannabis-infused beverage industry is already and will continue growing like a weed. Properly preparing production facilities for all regulatory and technical eventualities can help beverage manufactures catch that buzz.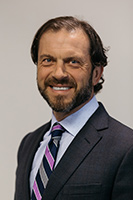 About the Author
Alex Alexandrov is CEO of ICC NW and President of ICC Inc, and brings over 20 years of international management consulting, engineering and manufacturing experience to his work.