Volume 22
| Issue 2
| Year 2019
Click here to read the complete illustrated article as originally published or continue below to read the text article.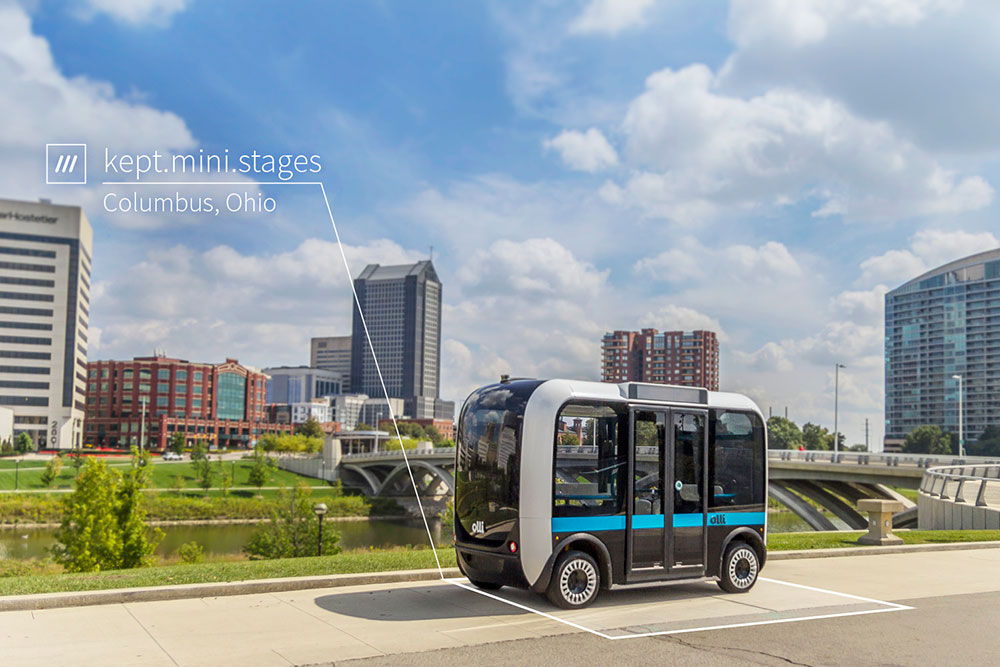 For much of the past half-century, many transport improvements have been gradual and incremental, focused on increasing the capacity of existing infrastructure to meet growing demand. According to Ernst & Young's recent Future of Mobility report, in 1950, there were only two cities in the world with populations of more than 10 million. If population trends continue, by 2030, there will be a whopping 53.
To meet this urgent demand and propel continued economic growth, the time is now for governments, businesses and academics across the globe to collaborate and create innovative mobility solutions.
Fortunately, we're seeing radical new technologies emerging that within a generation will transform everyday journeys. Zero- and low-emission cars are replacing those powered by fossil fuels. Self-driving vehicles will soon allow passengers of all ability levels the freedom to travel with ease, and advances in data will improve the way transport services are devised, planned and delivered for every passenger.
This fundamental change over a short period of time and across so many different technologies is unprecedented. The last transport development to have such profound implications was the advent of affordable motoring in the 1950s, which offered previously unimagined independence to millions of people and massive benefits to our economy. However, it also brought challenges. There was a decline in public transport use, and an increase in congestion, greenhouse gas emissions and air pollution.
Now, transformation must counter-balance those negative effects and make transport smarter, cleaner and safer.
The foundation of the future of mobility
Mobility is a push-pull industry, with government policy affecting commercial output and vice versa. Sometimes industry leads the way. Several companies are advancing innovation in self-driving vehicles, and regulation is catching up to ensure trial systems are in place to test them before public use. Conversely, sometimes government leads the way and the industry must catch up to create products that follow regulation, as with fuel emission standards.
Because of this, it is crucial that government, research & innovation, and industry are in lockstep to create a thriving transport ecosystem.
The UK government has been setting the pace with regulation that supports and enables innovation. The UK was one of the first European countries to allow connected and autonomous vehicle testing on all public roads. The Automated and Electric Vehicle Act, passed by Parliament in 2018, was one of the first global attempts to create requirements for autonomous vehicle insurance and further electric vehicle charging into law. In December, the UK also released a set of standards for cyber security of self-driving vehicles.
The academic and innovation community's role is to support technology development through robust R&D. In the UK, Innovate UK helps businesses and research institutions realize the potential of new ideas. Since 2007, they have invested around $3.1 billion into new technology, with match funding from industry taking the total above $5.5 billion. The Connected Places Catapult supports many of its mobility and future cities initiatives.
Finally, industry is crucial in adapting new technology for market and deploying it to the public. We're seeing everyone from OEMs to start-ups to major companies like Alphabet, Amazon and Microsoft invest in smarter mobility, and it's big business. According to McKinsey, between 2010-2013 and 2014-2017, the average annual investment across all future mobility technologies jumped from $4.3 billion to $25.3 billion per year.
Making transport smarter with AI and data
Artificial intelligence, data and connectivity are at the heart of the future of mobility. Effective and ethical use allows travelers to better plan multi-stage journeys, enable self-driving vehicles, identify congested areas and more accurately predict bus times.
We're seeing companies that apply this tech in innovative ways emerge as leaders across multiple verticals.
Oxbotica, headquartered in Oxford, creates software that allows any vehicle to be autonomous, independent from any external infrastructure, including GPS and third-party maps.
London-based what3words are revolutionizing how we use GPS by creating three-word geocodes for any location in the world, no matter how off the beaten path. Their tech is being used by Ford and Mercedes-Benz and can guide you to a hut in the middle of a desert or camping spot in the middle of a national park.
The Floow, from Sheffield with US headquarters in Detroit, has built a telematics data refinery to gather and score telematics data and turn it into insurance grade scores for more accurate risk rating and pricing. The company also applies behavioral insights from social science to help drivers improve their driving habits and safety record.
Making transport cleaner to ensure long-term sustainability
While the rise of motor transport brought substantial benefits, it has also caused serious environmental challenges. According to the EPA, transportation is the largest source of greenhouse gas emissions in the United States, totaling 28.9% of emissions in 2017.
A well-managed move to connected, automated and zero-emission mobility has the potential to tackle congestion and air pollution, while increasing the convenience and affordability of travel. Fundamentally, it could allow us to live happier, longer lives.
The UK has set a mission to be at the forefront of the design and manufacturing of clean vehicles, with all new cars and vans effectively being zero-emission by 2040.
This is a multi-pronged effort, with research from the Advanced Propulsion Centre and UK Battery Industrialisation Centre being adapted into commercial technology such as electric buses, fully autonomous electric street sweepers (Westfield's are being trialed in airports and city centers using cameras to detect and classify objects), and zero-emission box vans (ARRIVAL's are being trialed in Europe by UPS, who have adapted the trucks to their own bespoke specifications). Once tested, these technologies are then primed to be integrated into smart cities in the UK and around the globe.
Making transport safer for our aging society
Technologies including self-driving vehicles and increased use of mobile apps have the potential to revolutionize journeys for older people and those with disabilities by solving the first- and last-mile transportation gap and empowering independent travel.
The trend towards ride-sharing, for example, will need to cater to users of wheelchairs as well as those with mental health or developmental conditions. Self-driving technologies could greatly improve the mobility of vulnerable user groups, helping to address problems of isolation and loneliness.
In April, a venture launched by Blind Veterans UK and Coventry-based Aurrigo resulted in the first-ever trials of self-driving vehicles for blind veterans. Their Pod Zero vehicles are equipped with accessible features including bright-colored edges, door openings and an external sound system that changes tones and rate when objects in its path are detected. The company has implemented similar technology in a retirement village in Australia and has Pod Zeros in operation in city centers, airports, and large-scale venues in eight countries.
Similarly, Westfield has introduced 4D tactile display into their POD vehicles to support partially sighted users. The display uses sensor data to inform the users through a type of braille if there are objects in front of them.
The sea change we're experiencing around the globe in population, demand and industry is unprecedented. Without maximum mobility made possible, continued global growth and prosperity will be difficult to sustain. While the challenges of upgrading aging infrastructure with the latest innovation and technological capability can seem daunting, the opportunities they create are tremendously exciting.
Innovative infrastructure design and cleaner, more efficient transportation will not only improve the lives of citizens all over the world, but will help us ensure optimal environments for future investment, productivity and prosperity.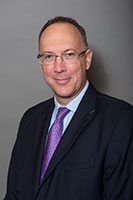 AUTHOR BIO
Antony Phillipson is Her Majesty's Trade Commissioner for North America and British Consul General in New York. As Trade Commissioner, Antony champions British trade as the UK prepares for future trade agreements with countries around the world and leads the UK's Department for International Trade in North America. As Consul General, Antony also leads the Government's work promoting UK economic, commercial, political and consular interests in New York, Pennsylvania, New Jersey and Fairfield County, Connecticut.