How manufacturing industries benefit from investing in digital marketing.
The global manufacturing industry has enjoyed a boom in recent years. This is due to various factors, including an increased demand for consumer goods, which is expected due to a spike in population.
Another important factor that has caused a visible increase in the manufacturing industry's input is aggressive marketing efforts. Several of these industries follow different models when putting their products out.
Of particular note is digital marketing, which has played a major role in the success of manufacturing industries. Thus, let's take a look at how the manufacturing industry has benefited from investments in digital marketing:
1. Improved Brand Visibility And Perception
Digital marketing is a major factor in which brand visibility increases, thereby directly impacting brand perception. Simply put, if more people see a particular brand name and product, they are more likely to assume its quality. Of course, a manufacturing company does not want to disappoint customers in terms of quality, but it is brand perception that buys them that space in potential customers' minds.
Widespread visibility also implies that a business' brand is a successful one, and customers love to associate with such. Thus, they are more likely to buy from a company whose brand can be seen all throughout. This can only happen when manufacturers put effort into digital marketing. Some of the marketing strategies applicable for the manufacturing and heavy industry sectors are social media, email, search engine optimization (SEO), and content marketing.
2. Points To An Industry Ready For Changes
The manufacturing industry is one that has rapidly upgraded its plants over the last few decades. Today, they feature technology such as robots and energy-efficient machinery, among others. Akin to plant upgrades, there has been a need for manufacturing industries to also invest in marketing upgrades. One such move was to turn to digital marketing.
For starters, this is a modern approach. Manufacturing businesses that are engaged in digital marketing hold the new industry standards. It puts them out as companies that are ready to make strategic marketing changes to their business operations.
Due to scale and complexity, the manufacturing industry initially did not come off as one that could work with digital marketing. However, with systematic approaches over the years, the manufacturing industry has made the big shift and fused with digital marketing.
3. Digital Marketing Is Measurable And Result-Driven
Most digital marketing efforts are measurable such that these help investors see the results of their investments since digital marketers strive to measure the returns on investment (ROI) in straightforward ways.
ROI is a term used that weighs the cost of digital marketing against its outcomes. One important factor that can measure a digital marketing campaign's success is when search results for a particular business or company lands on the first page. Of course, this is also applicable to the manufacturing industry. While learning SEO, a mantra you would regularly encounter is, "SEO is the fight for the first page." When a digital marketing campaign can deliver this, then it means that the company's marketing efforts have been successful.
4. Quality Leads Are Generated
Leads are also a major benefit of manufacturing firms engaging in digital marketing. Leads refer to people or businesses who might become customers. They also refer to the process of obtaining a customer's details for future business opportunities. Beyond just selling to customers, turning them into leads is a very important aspect of digital marketing.
When it comes to the manufacturing industry, digital marketing adopts a better, user-centric approach in generating leads. This is achieved by providing customers with service information they want, which allows buyers to make purchases based on their judgements. Thereafter, they can choose to provide their contact details as opposed to other more underhanded means of obtaining them. They are not manipulated by desperate sales teams when using digital marketing. Instead potential buyers can get proper education and honest answers from manufacturers about what their product actually does.
5. A Boost To Existing Marketing Efforts
Investing in digital marketing gives a boost to your overall marketing strategy. Normally, a manufacturing company already engages in some traditional form of marketing. Digital marketing strategies do not stop those efforts abruptly but complements them instead.
A mix of traditional and digital marketing efforts can guarantee better results for the industry. Using the two captures customers on all platforms since there are so many options available to market with all the time.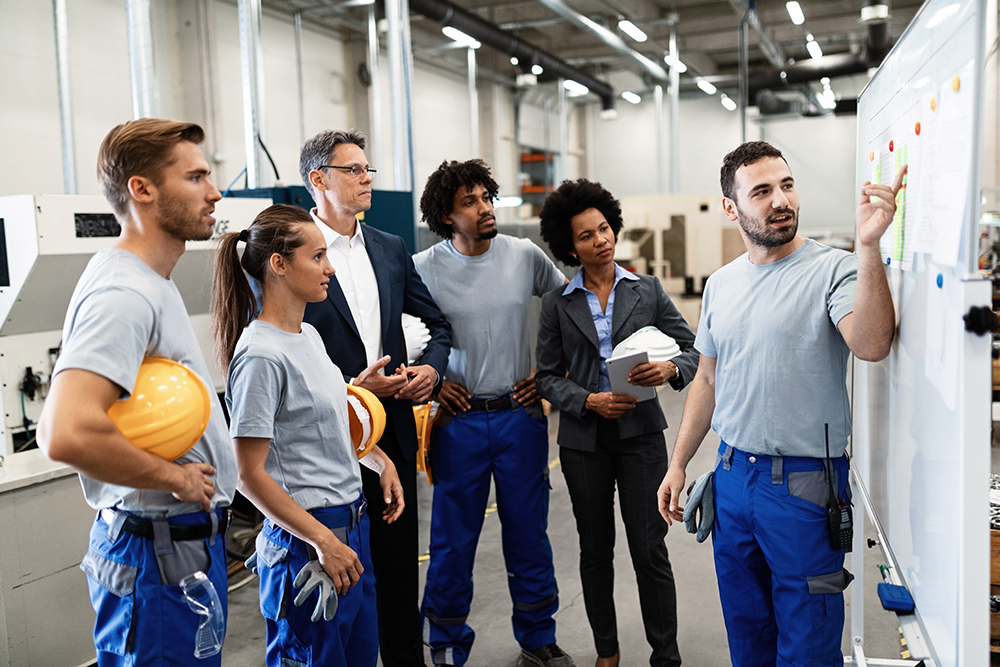 6. Skilled Workers
Digital marketing might not necessarily mean an effort to simply sell products online. For instance, there are job openings in manufacturing companies as well, and these need to be advertised. In the past, this used to be strictly done in traditional media sources like newspapers, TV, and radio.
However, in this day and age of modernization and global connectivity, it is reasonable to assume that younger workers that have the talent and capacity for these jobs do not often use traditional media. Hence, there is a shift to advertising job openings digitally as more manufacturing companies are getting better, and more qualified personnel via digital recruitment efforts.
Conclusion
Digital marketing is essentially the future of marketing as it is more result-driven than traditional forms of marketing. Of course, it might not likely wipe out all other traditional methods of marketing, but it will complement them appropriately. It is simply the new way to go for manufacturing companies.
With this method of marketing, you get to improve your brand visibility and perception, as well as constantly generate quality leads. Lastly, recruitment efforts for skilled workers can be easier and faster through the use of digital marketing.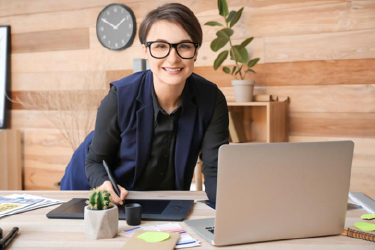 About the Author:
Gloria Poole is an SEO expert who helps business owners and individuals by analyzing their current websites and implementing strategies that can improve its functionality and appearance. Gloria has years of experience in the SEO industry and has successfully helped thousands of clients improve their online presence with a powerful website.
Gloria spends her leisure time writing SEO-related articles to help more and more people improve their online platforms.