Blockchain: What does it mean for the food supply chain?
By Richard Meszaros, Managing Director, Accenture Blockchain & Multi-Party Systems
While industries, organizations, and companies are experimenting with emerging technologies and their applicability to their businesses, many already understand the value proposition of transformative technologies.
Many also agree that where applicable, it's essential to adopt new technologies, like blockchain for example, to remain competitive and to develop new products and services that help achieve business goals. Blockchain and distributed ledger technology (DLT) are critical enablers of innovation. These technologies can catalyze new ways of working with partners in a supply chain and disrupt existing business models across different industries, with the food industry being one that is already realizing the benefits.
As the food industry faces demands for greater automation, safety and quality assurances, transparency and accurate data, organizations are looking at ways to leverage enabling technologies to adapt to this change in a streamlined and cost-effective way. Businesses in food supply are recognizing that existing and new ways of operating enabled by blockchain could one day become commonplace in supply chain ecosystems through transactional efficiency, reduced costs, and fewer redundancies. Furthermore, transparency as to a product's origin, providence, sustainability profile and other important attributes may increasingly be expected by consumers as they desire more insight into the products they purchase and consume.
Blockchain technology operates by recording and storing important product information and every transaction across the network in a cryptographically secured structure that is replicated across network participants. All parties in the distributed network share permissioned access to the appropriate data in near real–time and can see what is added to the data and by whom in chronological order. This increases visibility and oversight and potentially reduces the need for reconciliation and validation by third parties and/or intermediaries.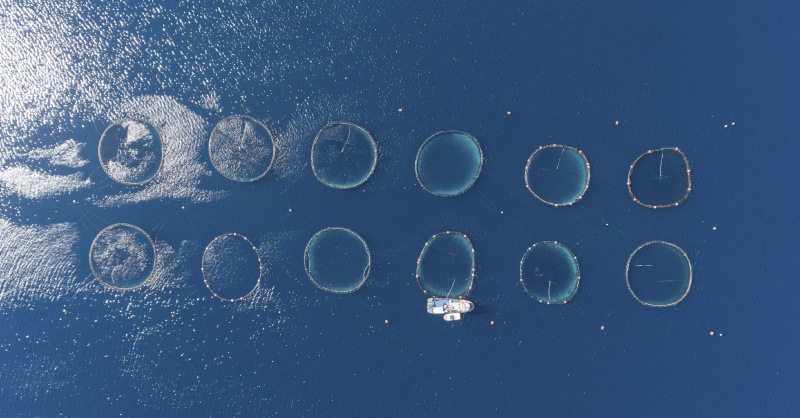 In the food industry, nearly 50% of consumers take into consideration health and safety certifications while making their purchase decisions. Using blockchain, organizations involved in a food supply chain are enabled to a higher level of transparency than ever before. With more transparency, auditability, product traceability, streamlined operations, and purchase processes, consumers can access more information about where their food came from, offering a new level of trust and transparency.
Interest in sustainability is accelerating as we better understand the link between our behaviors and the ecological and societal impacts. But how do you assure that the producers at the beginning of the sustainable supply chain receive a fair portion of the premium consumers pay for these goods and incentivize sustainable protocols?
In the current model, smaller producers at the beginning of the supply chain don't typically receive a fair share of the premium paid for sustainable goods by consumers at the end of the supply chain. There are too many participants in between that need to optimize their businesses. In addition, as something moves from raw material to finished goods, materials are split, combined, transferred, packaged, moved, repackaged, and turned into a final product. The producer has little visibility across the process, making it nearly impossible to assess the true value they've contributed, which in turn makes it difficult to apply influence so that they can fairly participate in that value and incent the desired behavior.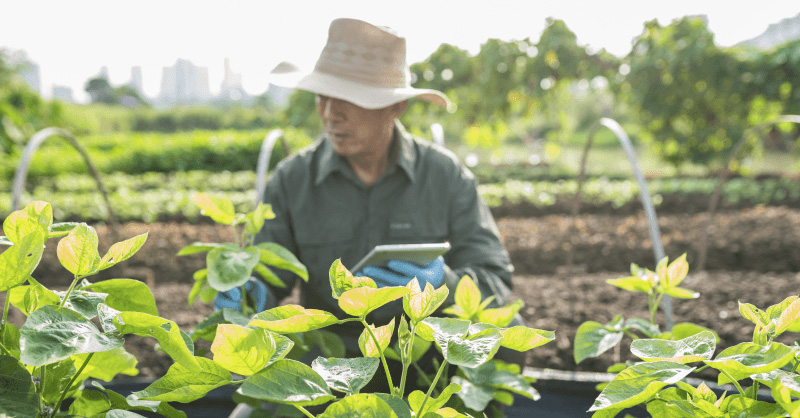 We think that there is a way to change this model, which we call the Circular Supply Chain, and we are now accelerating our work to bring partners together to apply it. Accenture with Mastercard, Amazon Web Services, Everledger and Mercy Corps are exploring solutions that empower consumers, enable transparency and promote financial inclusion for small-scale producers. Through the latest technical capabilities including blockchain, digital identity, biometrics, IoT, and others, we can create a means to directly link end consumers back to beginning producers by enabling consumers to give a "tip"—a financial contribution of their choice—when paying for certain products at a point of purchase.
By enabling end consumers to introduce net new money into the system that routes directly to producers, we think that we can address many of the key challenges around getting more money and value to producers at the beginning of the supply chain for their efforts and, ultimately, be rewarded for sustainable practices.
In addition to sustainable reward benefits, companies today don't know enough about the products they buy and sell and this can impact other areas that affect the end consumer and their brand. We see many benefits of leveraging blockchain technology for traceability to quickly respond to food recall situations and to ensure the accuracy and quality of products, as it's not uncommon for consumers to have little awareness of the products they think they are consuming.
Overall, the current supply chain can be strengthened, from end to end, by having more reliable information for the "first mile" of the journey as better data will be gathered from the start. Consumers can better understand the sources and attributes of the goods they buy and can take meaningful action to help encourage more of what they value. The benefit is a Circular Supply Chain that goes beyond where it started and creates a closer connection between consumers and small growers. By aligning incentives, we can empower an inclusive economy that encourages the actions that continue to mitigate environmental impact and offer end–consumers greater visibility.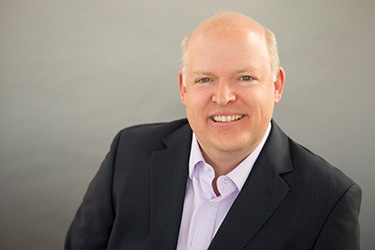 Richard Meszaros, Managing Director, Accenture Blockchain & Multi-Party Systems
Rich Meszaros is a managing director in the Accenture Blockchain & Multi-Party Systems practice with a focus on physical asset tokenization – digitally representing commercial, real and personal assets across their entire lifecycle. He is responsible for designing, enabling and optimizing physical asset tokenization capabilities and co-creating transformational solutions to unlock value across multi-party ecosystems and entire industries.
Over the last four years, Rich has led the emerging blockchain practice within Accenture Digital. He worked with clients to identify and explore innovative use cases for the application of blockchain and distributed ledgers to design tomorrow's emerging transactional processes and commerce experience in support of fully digital value chains associated with Industry X.0 and IIoT.
Rich has over 20 years of industry experience in managing consumer products for global marketplaces. He positions companies for accelerated, sustainable growth by focusing on customer needs, paired with strong analytical, collaborative and decisive leadership. Rich is a forerunner in creating innovative products, transformational marketing programs, and world-class online and mobile transactional sites. For the past 15 years, Rich has focused on designing, building and growing digital businesses as a general manager for global brands including U.S. Bank, MoneyGram International and Think Finance.
Rich holds a bachelor's degree from Marquette University in Economics and Finance, an MBA with emphasis in marketing and strategic management from the Carlson School of Management at the University of Minnesota and is a graduate of the Consumer Bankers Association Graduate School of Retail Bank Management. Rich currently resides in the Dallas-Ft Worth, Texas area.