A comparison on how aluminum window joinery is different from other window types.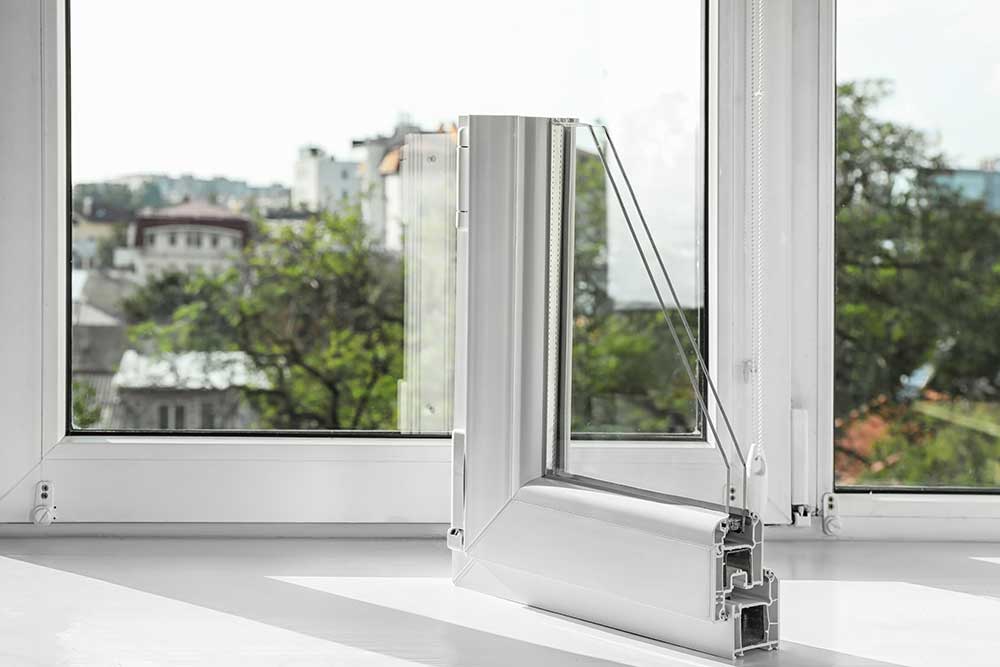 If you're looking to re-frame your windows or are considering to add large glass panel windows to your office, the various choices available in the market may make it difficult to pick an appropriate material. However, what makes it easier is knowing that aluminum joinery is not only durable, but it is also less expensive and low-maintenance. Widely used today for its sleek, contemporary style, aluminum windows are a perfect fit for the modern home. But before making a decision, below is a comparison of how aluminum window joinery is different from other window types:
Difference Between Aluminum And Other Materials:
Aluminum vs. Wood: Most old homes may still have delicate wooden window frames that are aesthetically appealing, but don't match up to aluminum-clad window frames when it comes to strength, durability, maintenance, and cost. Since weather changes have an effect on wood, this type of window pane is likely to get damaged by warping, contracting or expanding. Besides, wood requires more maintenance than aluminum and is more expensive. While you may find a limited variety in wood frames, aluminum-clad window frames come in large varieties of colors, styles, and finishes. To jumpstart your search, you can find a variety of good quality aluminum-clad window frames at Window Factory (by Aluminum City)
Aluminum vs. Vinyl: One of the key differences between aluminum and vinyl frames is that the latter are thicker and can be used for creating a smooth faux wood texture that looks more realistic than aluminum. Meanwhile, good quality aluminum is often coated with enamel to get a sleek look that works well on contemporary designs. While both aluminum and vinyl frames are durable and impact-resistant (which are important for houses that experience frequent hurricanes), impact-resistant vinyl windows are more expensive.
Aluminum vs. Fiberglass: Since aluminum has been in the market for long, aluminum frames are readily available in a variety of design options compared to fiberglass frames that are still new to the market. Although fiberglass is more energy-efficient, aluminum windows come with insulated glass, warm edge spacers, and multiple panes of glass that ensure good insulation.
Advantages of Aluminum Window Frames
Strength: Aluminum is a much stronger material compared to vinyl, wood, and fiberglass. Due to its flexibility, aluminum can be shaped in various designs without compromising its mechanical properties.
Sustainability: Since aluminum can be recycled multiple times without the loss of its properties, it's one of the most sustainable materials. In fact, most aluminum window frames are made of recycled aluminum.
Durability: Compared to materials like vinyl that expand and contract with a change of the environment, aluminum is able to withstand weather changes and can last for ages with minimal maintenance. Unlike wood that is susceptible to yeast infection and decay, aluminum does not corrode easily. Aluminum frames may last for up to 40 to 50 years.
Choosing Aluminum Window Joinery
Go For Slim Sightlines: Sightlines are the visible parts of the window frame that hold the glass together. Slim and uniform sightlines provide a stylish finish.
Powder-Coated Finish: Aluminum windows with powder-coated paint provides the best finish. It's also low-maintenance and water-resistant.
Quality Of Aluminum: Good quality aluminum windows provide a smooth and consistent finish. Choose a window that has been made of prime billets instead of scraps.
Maintenance
Though aluminum window joinery is easy to maintain, it's prone to environmental deposits, especially in areas along the beach and should be cleaned every three months. You can start the cleaning process by wiping the joinery with a wet cloth. This ensures that the dust and debris are removed without causing any scratches. Then use a mild detergent and soft brush to clean out any deposits and finally wash it with fresh water. It's advisable not to use any chemical solvents. To repair blemishes and scratches, use a repair kit that is available with aluminum window joinery suppliers. You can contact Window Factory for specialist fittings and to ensure that you're maintaining your aluminum windows properly.
Conclusion
Aluminum window joinery is being used widely for its durable, cost-effective, and low-maintenance properties. With a variety of designs, textures, and colors available, aluminum windows give off a sleek, modern look. Since aluminum windows are impact-resistant, they are perfect for homes that face frequent hurricanes.
While choosing windows for your home, it's not only important to find out about the availability of different materials and their benefits. It's equally important that you find a company that can provide good quality windows and specialist fittings. Once you have your windows installed, make sure to regularly look after your sleek window joinery!
Steven Wright is an all-around handyman who publishes articles on property management. Steven aims to help his readers in picking the best pieces of furniture, appliances and fixtures for their commercial and residential properties.