OSHA holds employers responsible for preventing accidental releases of toxic, flammable or reactive chemicals. Here are the 14 PSM essentials.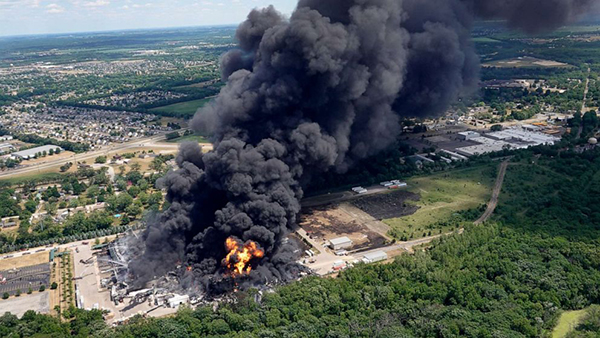 By: Chris Detillier, ASP, Master Trainer/Senior Safety Advisor at Veriforce
Volatile chemicals are a common feature of the work environment in many industries and at companies of all sizes, from farming and construction sites to massive petrochemical plants and manufacturing operations. The ubiquitous presence of these reactive, flammable or toxic materials can make it all too easy to neglect safety precautions.
This past April, the Yenkin-Majestic Paint Factory in Columbus, Ohio, experienced an explosion that took one worker's life and wrought more than $1 million in property damage. The U.S. Chemical Safety Board is still determining the explosion's cause, but the plant was previously cited and fined by the Occupational Safety and Health Administration (OSHA) for safety violations in 2011, 2012, and 2015.
The Yenkin-Majestic Paint explosion is a reminder of the dangers that hazardous chemicals and flammables can pose to employees, contractors, and even vendors and visitors in the workplace. Employers must understand their safety risks and requirements and are responsible for educating workers and third-party contractors on appropriate procedures and policies.
OSHA prescribes a multipronged approach to protecting life and health from the accidental release of toxic, flammable or reactive substances in its Process Safety Management (PSM) standard. It applies to any organization handling more than 130 reactive and toxic chemicals, or 10,000 pounds or more of flammable gases and liquids, regardless of industry. (Retail facilities, oil or gas well drilling or servicing operations and unoccupied remote facilities are exceptions, however, and are not legally required to follow PSM.)
The agency created the PSM standard to help businesses maintain compliance with practices designed to prevent these dangerous situations. The measure is hardly a quick read, however, and covers more than a dozen aspects of safety standards, training and practices. These nuances of PSM compliance require an organization to develop and faithfully adhere to a multifaceted system spanning their operations.
PSM compliance can be a major challenge for organizations, but it doesn't have to be. Readily available risk management software and service platforms can help employers address many of these areas.
Here are the 14 elements of every PSM program, required to achieve OSHA compliance:
Employee Participation. All employees and contractors must understand the PSM program, as well as the work and environment requirements for the volatile chemicals in their workplace. Include workers in all PSM meetings to keep them informed and part of the program development.
Process Safety Information. Collect and document safety information about the risks of working with hazardous materials, the processes and equipment used, as well as their hazards and safety measures to protect workers and the environment. Then, ensure all employees understand and can access that material.
Process Hazard Analysis. Initially, and every five years after, conduct a process hazard analysis to identify processes posing the greatest risks to employees. Various methodologies can be used including "what if" scenarios, checklists methods, fault tree analysis, hazard and operability study (HAZOP), failure mode and effects analysis (FMEA), or other suitable methods.
Operating Procedures. Document every operating procedure, including how you plan to ensure safety during startup, normal operations, temporary operations, emergency shutdowns and when starting back up.
PSM Training. Team members need thorough training from competent sources to work with hazardous materials, as well as the processes and operating procedures of the equipment they will be utilizing including health and safety hazards, emergency operations, shutdown procedures, and safe work practices for their job tasks. On top of that, employers will need documentation of that training.
Contractor Training. Everyone working on or near processes involving hazardous materials must understand the risks and the importance of following protocols, contractors included.
Pre-Startup Safety Review. Any facility modification requires a review of safety procedures prior to starting up any process, even if it only affects a single component.
Mechanical Integrity. Make – and document – periodic inspections or maintenance of pressure vessels, storage tanks, piping systems, ventilations systems, and any other major equipment according to generally accepted engineering practices.
Hot Work Permits. Employers must issue hot work permits for personnel who weld or perform other high-temperature work, and those employees or contractors must be trained on the procedure, as well as posting and filing their permits.
Management of Change Process. Any change to procedures related to chemicals, technology and/or equipment needs to address the technical basis for the change, its impact on health and safety, necessary modifications to operations, the duration of the change, and any required authorization.
Incident Investigation/Accident Investigation. Any incident resulting in a catastrophic release of hazardous materials requires investigation into the root causes, and should provide recommendations for resolution. Information determined from incident investigations must be shared with all affected personnel, including contract employees.
Emergency Planning and Emergency Response. Establish procedures for mitigating both large and small chemical releases. Even small quantities can create hazards.
Safety Compliance Audits. Employers are required to verify that the procedures and practices developed are being followed. They must certify that they have evaluated compliance every 3 years and retain the two most recent compliance audit reports.
Trade Secret Protection. Every employee deserves to know the processes at their workplace that may affect their health and safety. Trade secret rules no longer allow employers to withhold safety and health information from their employees.
A PSM program that complies with these 14 elements will better position employers to avoid any violation-related fines or penalties. More importantly, it will protect employees, contractors and visitors alike, establishing a culture of safety for all.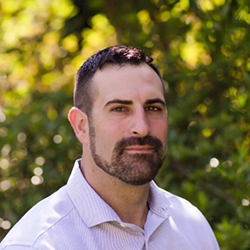 About the Author:
Chris Detillier, ASP, is the Senior HSE Advisor at Veriforce. In his role, Chris is a master trainer and serves as a lead subject matter expert in industry-specific content for the training product development group. Detillier holds degrees in Science Petroleum Technology and Science Safety Technology from Nicholls State University.