In addition to the business and industry changes introduced in response to the COVID-19 pandemic disruption is appearing in many forms.
by Robin Riordan, Senior Vice President, Transformation Services for QAD
We live in an increasingly disruptive and turbulent world, where manufacturers need to rapidly adapt to change and innovate in order to maintain a competitive advantage. In addition to the business and industry changes introduced in response to the COVID-19 pandemic, industry disruption is appearing in many forms including:
New Entrants Disrupting Traditional Manufacturing Markets
New entrants, like electric vehicle (EV) manufacturers in the automotive industry, have created increased competition and disrupted traditional car and truck manufacturers with businesses centered around the internal combustion engine (ICE). Companies at the leading edge of product innovation like Tesla and Rivian have entered the automotive market with no legacy products and taken huge market share from the traditionally dominant manufacturers.
Smart Technology in Manufacturing and Service-Model Subscriptions
Smart products linked to the Internet of Things (IoT) allow manufacturers in many industries to capture huge amounts of data about how their products are being used. This new data, and the ability to interpret it, allows these manufacturers to switch to an Anything as a Service (XaaS) model, offering their products as a service rather than as a traditional product. For example, Canoo will soon offer subscription-based electric vehicles that are usage-based and will allow the manufacturer to gather useful market data on the consumer's travel preferences.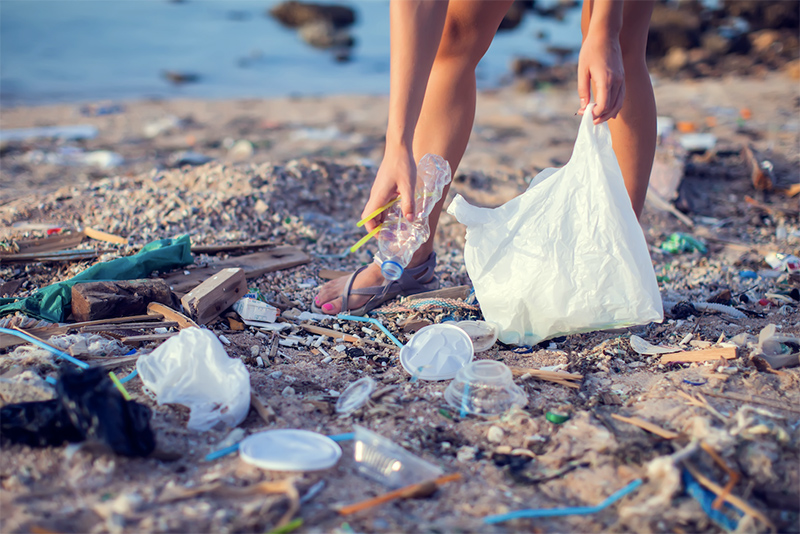 Environmental Impact and Sustainability
Environmental considerations have gained major traction with consumers in recent years. Companies whose products impact the environment, such as makers of single-use plastic goods, have been significantly affected and have had to pivot with the increased focus on sustainability and reducing environmental impact. The focus on cleaning up our oceans has magnified the impact of plastic waste on the environment, and the increased visibility has led to calls from consumers to use less plastic and more renewable packaging. Many bars, cafes and restaurants have switched from plastic to paper straws, plastic bags are banned in dozens of countries and packaging companies are changing to recyclable material.
Adapting to Changing Consumer Habits
Consumer buying habits are also changing. One of the big trends is the desire for mass customization, or 'make-to-order at scale', where products can be configured to an individual consumer's tastes. The Mini car is available in over one million configurations. You can buy Coke with your name on the can. The possibilities are endless, and consumers are just starting to explore them.
Political and Economic Turbulence
Last, but not least, near-continuous geopolitical and economic turbulence causes unforeseen crises, one of which we are in the midst of now. Trade wars, pandemics and political instability all impact our globally connected supply chain, which increases the pressure on manufacturers to react quickly.
Keys to Help Companies Adapt to Change
Companies faced with disruption, especially those that are agile, often react to disruption by instituting digital change programs. Based on my experience, there are some key things manufacturers need to get right in order for a digital change program to successfully address disruption and deliver value at the necessary speed.
Start with a Vision and Communicate Effectively
Any program should start with a clear vision of the disruption that the company is reacting to and what specific changes will be made to address it. C-level sponsorship of the program is crucial to give it the support it needs to ensure a successful outcome. Management's vision and the steps toward implementing that vision need to be communicated to all stakeholders (business management, workforce, customers, suppliers) on a regular basis. Constant communication allows for any potential blockers (those with objections or concerns to the proposed actions) to be resolved ahead of time, or for mitigation steps to be enacted if required. Planning with sufficient time and financial contingency allows the change strategy to adapt to these unfolding events without compromising the speed to benefit.
That vision must also be communicated to the technology partner that will help the company implement new software and solve disruption-related problems. Creating a genuine two-sided partnership model of shared interest with key technology vendors provides a level of flexibility that helps cope with unforeseen events without adding undue stress on the relationship between the parties at all levels.
Technology Solutions Enabling Rapid Change
If the answer to disruption is implementing a new technology solution, finding the right solution to achieve the desired digital transformation goals sooner rather than later, is critical. Flexible and agile technology solutions include Enterprise Resource Planning (ERP), Enterprise Quality Management Systems (QMS), Customer Relationship Management (CRM) and Demand and Supply Chain Planning (DSCP). Companies should take speed of deployment into account when they consider a technology vendor. Fast track implementation frameworks with re-usable standards and templates coupled with automation can accelerate the roll-out of benefits across a manufacturing enterprise. Being able to deploy a solution in months rather than years helps manufacturing companies respond to disruption in near real-time and can give a company a huge advantage. Here are some other crucial technology-based issues to consider:
New technologies should be assessed against a series of business use cases that reflect the disruptive impact on the business. A certain technology might be the best thing since sliced bread, but if it doesn't help a company, or if it's not a good fit for that company, then the company should find something else.
The most adaptive software is built on a low-code/no-code platform with a flexible architecture that allows for the rapid implementation of new apps and lets the manufacturer extend the functionality of the software without having to write code. This type of platform lets manufacturers implement in a modular way and add extensions to cope with new unforeseen requirements.
Hosting software in the cloud, as opposed to on an on-site server, is an important way to ensure agility. Cloud-based technology also allows for resilience, scalability and more rapid adoption of new solutions.
Embedded advanced analytics within a solution give companies real-time information on their business. Having the latest information can help manufactures react quickly to business challenges and adapt their strategies on the fly.
A thorough, closed-loop review after the implementation of the change program will help shape the definition of future change programs. Scenario and risk planning will allow manufacturers to predict potential disruption in the future and implement mitigation strategies should the risk be realized.
In our increasingly disruptive and turbulent world, it is no longer the big fish that eats the small fish, but the fast fish that eats the slow fish. Companies who embrace agility, both in their business strategy and in the technologies they deploy, will have the competitive advantage.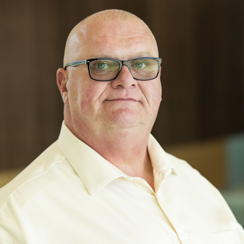 Robin Riordan is SVP for QAD's Consulting and Transformation Services team, helping deliver rapid, agile and effective QAD solutions to customers. He has over 35 years of experience in the fields of business change, systems integration and consulting.