As manufacturers brace for further market disruption, 2021 will mark an accelerated circular economy awareness for the industry.
By Colin Elkins, IFS VP, Manufacturing
For many years, the manufacturing industry has relied on the linear 'make-take-waste' economy, but the relentless pressure over the past 12 months ­– from disrupted supply chains to raw material shortages and the COVID-19 pandemic – has made many businesses realize that a more enduring model is needed. The circular economy, a sustainable model that aims to eliminate waste at every stage and keep products and materials in use for longer, will help manufacturers safeguard against further market volatility and build long-term resilience—but this transition will not be easy.
As more manufacturing companies look to reap the rewards of a circular approach, I predict that the industry will witness significant changes in 2021, particularly in three key areas:
1. Sustainable practices begin with an operational rethink
As the lean supply chain in a circular economy aims to reduce the reliance on non-renewable resources and minimize the related impacts on the environment, more manufacturers will need to find ways to create closed-loop operations in 2021.
Already, some environmentally conscious manufacturers have made impressive steps to optimize their use of fossil fuels and eliminate waste by upgrading their plants and equipment. Cambrian Innovation treats wastewater contaminated by industrial processes, not only turning it into clean water, but even producing biogas that can be used to generate clean energy.
Beyond plant efficiencies, manufacturers will also need to re-examine their business processes and decide whether to create or reinvest to achieve higher efficiency. Take DyeCoo, a textile company that has partnerships with Nike and IKEA, as a great case in point. Using highly pressurized, recyclable carbon dioxide, the company has created a water-free process for dyeing. This development enables the company to produce its product in half the time, using a fraction of the energy of traditional methods and without straining water resources.
2. Designing for a lifetime of durability
But this move away from the linear model goes beyond the factory floor—in 2021 I believe companies will start to focus their attention on product development to maximize 'uptime' and revenue. Manufacturers realize that it is no longer feasible to force customers to discard fully functioning products because one component needs to be replaced.
Instead, products that are circular by design will become the latest accelerated trend as manufacturers start to take longevity and serviceability into account. Dell and its Latitude laptop computers is a prime example of how companies can design products with recycling in mind and significantly reduce costs. Dell have been able to produce laptops that are more than 97% recyclable by increasing their use of removable batteries and eliminating non-renewable products such as mercury.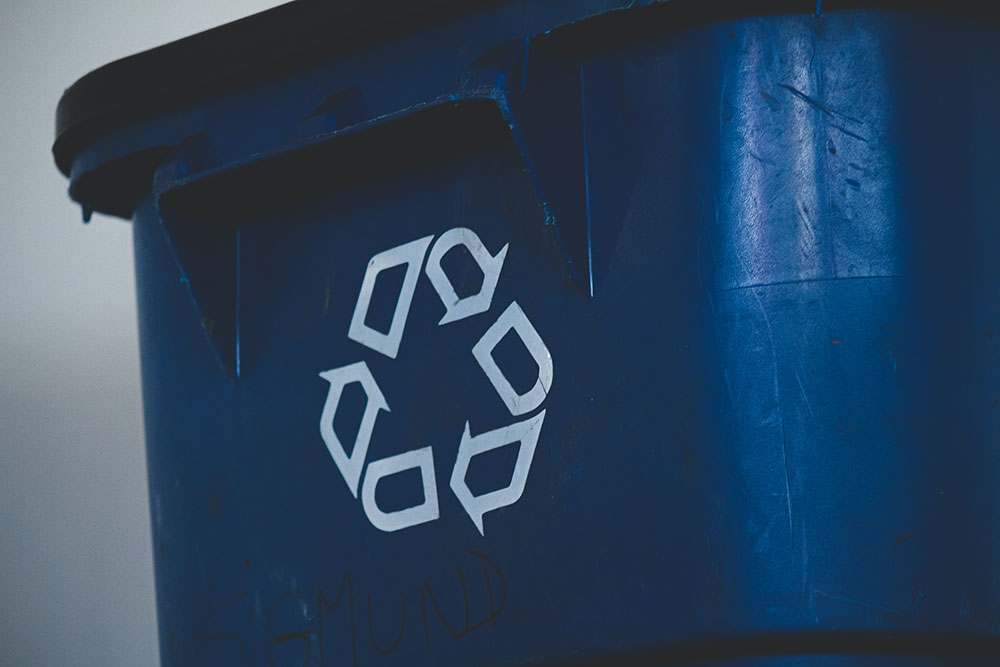 3. Bringing remanufacturing into circular traceability
Remanufacturing, a key component of the circular economy, is amassing interest from both well-established and emerging market players and I predict an explosive growth in this area in the next few years. According to OPI, the U.S. spends an estimated $47 billion a year on remanufacturing. However this only represents 0.4 percent of GDP, compared to 10 percent for new product manufacturing—which indicates a lucrative prospect for future growth.
As companies aim to become more sustainability conscious, recycling is emerging as a cornerstone of the circular economy by helping to facilitate the demand for remanufacturing. However, to capitalize on recycled and upcycled products and inject new value into old products, companies will need to ensure manufacturing traceability. This means accessing information on what the customer was sold in the first place, the original performance specifications and what components went into the original product. Once manufacturers have this data to hand, they will be able to use recycled, non-virgin materials to replace components and deliver the sustainable products that customers now expect.
What goes around, comes around
Against the continued market disruption of 2020, manufacturers realize that the traditional linear model's days are numbered—a circular leap in 2021 will be essential to avoid being spun out of a competitive industry position. Forward thinking manufacturing companies that act now and start to adapt their processes towards the circular economy will be able to take the lead over their competition, improve business efficiency and do their part to benefit the environment—bringing manufacturing full circle in 2021.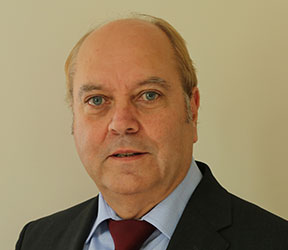 About the author
Colin Elkins is IFS's Vice President of manufacturing industries and has over 25 years' experience in ERP software solutions for the sector. Colin has been a professional consultant and senior pre-sales consultant for much of this time and has extensive knowledge of the business issues and requirements faced by manufacturers. This covers many industry sectors, from process manufacturing – Food and Beverage, Chemicals, Life Sciences and Mills and Metals, to discrete manufacturing, industrial and high tech. He is a key member of IFS Product Development and plays an instrumental role in the decisions regarding IFS product strategy. Colin completed a Mechanical Engineering apprentice and holds a BSC degree in Production Technology and Management with a further endorsement in Metallurgy. He has held senior positions within a large engineering company of Works Manager, Production Director and Global Group Systems Manager.