Yard management software improves operational efficiency.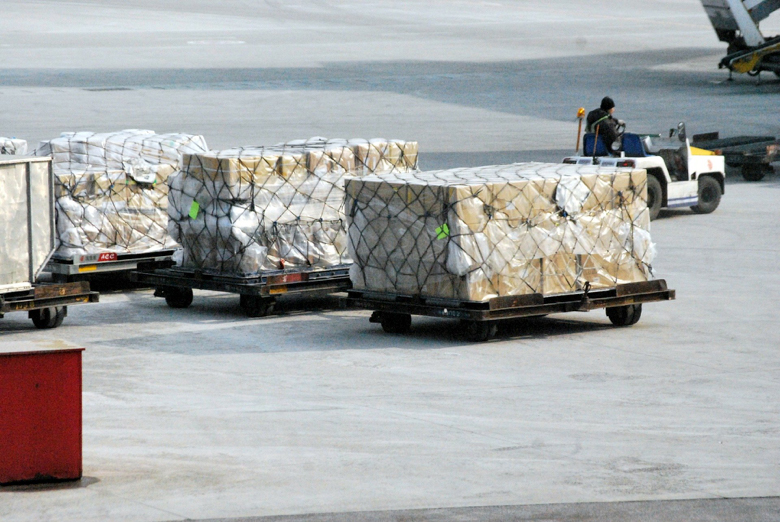 Before knowing its importance, let's define first what is a yard management software (YSM)? This software is designed to oversee the logistics of container trucks and trailers in the yard of a manufacturing facility, distribution center or warehouses.
Yard management presents as a foreign concept to those outside of the industry or a novice just beginning. In broad terms, the process involves the organization of each component moving together in the yard to the docks such as trucks or vehicles, pallets, shipments, and personnel.
Incorporating efficient yard management software is critical to achieving an adequate balance of inbound/outbound freight. The traditional use of clipboards for documentation and radios for communication or direction is not practical or effective any longer.
Why Yard Management Software Is Important For Improved Efficiency
Industry response times need to be immediate in business today, making operational efficiency crucial. Implementing software to maximize this element of the yard and warehouse has become a necessity.
It enables greater control over day-to-day operations with the automation of what once was traditionally performed with either pen and paper or using radios to try to communicate information. Some things these systems can do:
Level Of Visibility Increased: Rather than having to do yard checks at various points throughout the day and reconcile those handwritten notes with previous ones in what involves time-intensive paperwork, some programs enable you to automate the process in a way that works effectively for your company's situation.
It would help if you had something that allowed you to create a plan set up for execution. It should follow through as it progresses and then lead into the auditing process of the load. Typically, you would base these on key components like the type of load, the shipment's configuration, requirements for labor, and warehouse/dock capacity. Learn yard management challenges and how to fix them at https://www.business2community.com/product-management/top-5-warehouse-management-problems-solutions-fix-01684147.
A Safer Work Environment: There will no longer be a requirement for employees to travel the yard to do various manual checks. Safe practices for speed are monitored using instrumentation on the yard trucks as well as the drivers' hours of service. This also ensures drivers are following safety precautions.
Consistency For Processing: The program is set up so that each driver, tractor, trailer that comes into the yard or leaves the yard gets check-in or checked-out consistently. In each instance, damages are recorded, seals are inspected, and load information is documented in conjunction with that particular trailer identification number.
Spotter Move Time Efficiency: The improvements for spotter move times with a yard management system is great as the shuttle drivers are capable of receiving, accepting, and confirming completion of move requests electronically. In doing so, there is no longer a need for supplies in the driver's cab like clipboards with pens and paper, and radio communication is eliminated.
Optimum In Planning: You have better capability to plan for something, as far as supplies and finances, if you have the benefit of seeing it before it comes to you. When you can set up appointments for the drivers ahead of time and coordinate that with labor, you'll have the added advantage of anticipating the movements that will take place in the yard, which will allow you to bring these supplies into the building when you're prepared.
Rapid Results: This type of organization that planning ahead allows can only result in much faster productivity when you're able to find what you need, move it, and load or unload the containers at an impressively functional capacity. Read about the economic benefits of this software.
For companies now using a yard management system interacting with their clients, consumers, staff, drivers, outside the confines of the antiquated pencil and clipboard days, they recognize among their industry, in particular, technology has made an incredible breakthrough. It deems a much safer option in an environment where heavy vehicles are driving in and out of a lot carrying huge loads with the potential for people to be meandering around at every turn.
Final Word
People have sort of fought the digital world every step of its way into nearly every industry where it dared to show its face. This chapter, though, should probably have been written long ago. Indeed, if for no other more critical benefit than mere safety. Incredibly, the drivers are safe now on the roads.
Monitoring their speed and hours worked leaves fewer chances for accidents for them and everyone around them. That in itself is a genuine win-win.