November 26, 2019
By Shawn O'Connell, President, Motive Power Americas at EnerSys®
Rising real estate and labor costs have warehouse and Distribution Centers (DCs) looking for ways to cut operating expenses while maintaining efficiency, productivity and performance.[1] Until recently, conventional flooded lead acid batteries were the only power option for facilities operating with an electric vehicle fleet. Although they remain to be a viable power option to this day, they do have key upkeep requirements and associated maintenance costs – from watering and changing, to charging and equalizing – to ensure optimal lifecycle and battery performance. Fortunately, a new wave of advanced battery technologies has arrived, providing a virtually maintenance-free power solution and overall improved user experience.
Lithium-ion (Li-ion) is one such battery chemistry. It's become something of a buzzword among lift truck operators and for several good reasons – it's energy-dense, long lasting and essentially maintenance-free. But there's another battery chemistry that offers the same user-friendly maintenance footprint as Li-ion – advanced Thin Plate Pure Lead (TPPL) technology. Both allow operators to "opportunity charge" their vehicle batteries – that is, plug them in for charging during breaks or other convenient opportunities. Opportunity charging eliminates the need for battery changing and battery changing rooms all together, reducing labor requirements and freeing up valuable floor space for revenue-generating activities.
Li-ion and TPPL battery technologies offer a similar user experience in terms of low upkeep and high productivity, but together they give operators power options to best meet operational and cost-requirements. For a fleet handling light- or medium-duty applications, for example, TPPL batteries will provide the required power at a lower cost than Li-ion. For a fleet facing medium- to heavy-duty applications, Li-ion may be a better option. To summarize, today's facilities have more options to choose from in terms of battery power, with varying price points that were not available just a few years ago to provide managers with a lower total cost of ownership (TCO).
Wireless charging is another groundbreaking technology poised to deliver a less labor-intensive user experience. Wireless charging systems will soon eliminate the need for dedicated battery charging rooms, as lift truck drivers will no longer have to plug the battery in at all. Instead, they'll simply drive the vehicle directly over a dedicated location on the floor and a charging unit installed beneath it will automatically charge the battery.
Data communication, and the predictive analytics it allows, is another technology that's improving the user experience. Controller Area Network (CAN) bus interfaces and other open communication technologies are enabling batteries, chargers and vehicles to "talk" to each other and exchange operating data in real-time. This digital communication is paving the way for battery management systems that allow operators in the warehouse, or remotely located service teams from the battery manufacturer, to monitor the power system and detect emerging problems before they result in costly unplanned downtime or lost batteries. The operating data can also be used to analyze a fleet's overall power use, workflow and more, thereby providing insights that can help optimize its stored power solution.
TPPL batteries and state-of-the-art battery management systems are already an integral part of the EnerSys® product portfolio for material handling applications. In fact, EnerSys announced the acquisition of NorthStar Battery Company on September 19, 2019, which will support regional manufacturing capabilities for TPPL battery products, including NexSys® batteries. Another industrial application with the potential to benefit greatly from TPPL and Li-ion battery technology as well as wireless charging is autonomous robotic systems, or Automatic Guided Vehicles (AGVs) – providing operators with more cost-effective and user-friendly power alternatives.
Such vehicles are starting to see use in some of the material handling industry's biggest and busiest warehouses, as costs have come down and the Artificial Intelligence (AI) controlling them is light years ahead of where it was just a few years ago. By operating autonomously, AGVs free up facility employees to carry out other tasks and limit their exposure to more dangerous undertakings. Now imagine these systems operating with virtually maintenance-free batteries, wireless chargers and enhanced data communication capabilities – these already "hands-off" vehicles will become even more so, as warehouse employees won't have to manually charge or even monitor charging anymore or perform battery maintenance checks of any sort.
The potential for all of these technologies to come together and further transform user experiences and warehouse workflows is already here. Fully realizing that potential, however, will require companies like EnerSys to interact with Original Equipment Manufacturers (OEMs) sooner, and more cohesively, in the product development cycle than ever before. Gone are the days when we could just supply batteries based on a few performance specs. Powering tomorrow's warehouse vehicle fleet will require an alignment between our own and an OEM's product development roadmap that just hasn't been necessary before. Ultimately, evolving battery and vehicle systems are driving changes behind the scenes that will be just as dramatic as anything on the warehouse floor.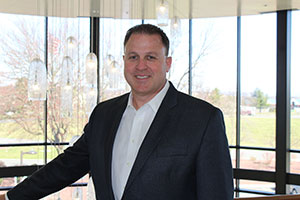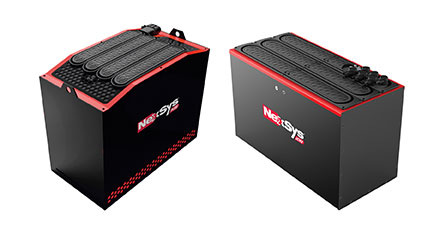 ABOUT ENERSYS®
EnerSys, the global leader in stored energy solutions for industrial applications, manufactures and distributes reserve power and motive power batteries, battery chargers, power equipment, battery accessories and outdoor equipment enclosure solutions to customers worldwide. Motive power batteries and chargers are utilized in electric forklift trucks and other commercial electric powered vehicles. Reserve power batteries are used in the telecommunication and utility industries, uninterruptible power supplies, and numerous applications requiring stored energy solutions including medical, aerospace and defense systems. EnerSys provides highly integrated power solutions and services to broadband, telecom, renewable and industrial customers. Outdoor equipment enclosure products are utilized in the telecommunication, cable, utility, transportation industries and by government and defense customers. The company also provides aftermarket and customer support services to its customers in over 100 countries through its sales and manufacturing locations around the world.
[1] Wang, Tim; Laumont, Julia; and Nino, Pedro. "Commercial Real Estate: The U.S. Warehouse Boom" Published on January 30, 2019. Legg Mason Global Asset Management. Accessed online on September 24, 2019. https://www.leggmason.com/en-us/insights/investment-insights/us-warehouse-boom.html