By Rick Gambaccini, CEO, Castrol OPTIS
The manufacturing sector remains under pressure. Under pressure to do more with less, and to find new ways to do so. Alongside difficult economic conditions, manufacturing continues to face challenges in areas such as the emergence of smart technologies, a continuing skills shortage and increasing reshoring, all of which are forcing the industry to find new ways of working in order to remain competitive.
But manufacturing is a resilient sector, one which has previously gone through tough times and found the solutions to emerge leaner, more efficient and fit for the future. The same is true today, and these new ways of working already exist.
The changing face of procurement
Procurement plays a critical role in identifying new ways to optimize processes and procedures in order to extract and add further value. This means procurement must be an evolutionary process, changing over time and being receptive to new developments that emerge and create new supply chain efficiencies.
Established by the US Department of Defense at a time when unprecedented cost pressures were being experienced, should costing enabled a publicly accountable body to break down purchase prices in a more granular way and to achieve greater transparency and more fact-based decisions. While an improvement on strategic sourcing, in today's tough manufacturing environment, it is no longer feasible to rely on estimation.
Should costing is part of the procurement evolution. With the technology, data and analytics now available to us, there is more that organizations can do to extract greater value from the supply chain. A more practical, specific approach to cost reduction is available. This approach is about powerful processes that combine software, analytics and expert knowledge to determine specific, optimized part costs while maintaining strict quality targets. This is precision procurement through 'part cost reduction' programs.
The rise of precision procurement
Enabled by technological developments, precision procurement uses advanced measurement techniques to identify supply chain efficiencies. The focus is about bringing more specificity throughout the procurement function: moving from a 'should cost' approach to a more precise one that breaks down and analyses each and every attribute of a component's production, to identify opportunities to unlock cost reductions and optimize processes.
Measurement is a key success factor in precision procurement. Adding value is about optimizing what already exists and it's only possible to optimize something if it can be measured. Rapid advances in smart technology and sophisticated software now enable businesses to achieve highly sophisticated measurements, breaking down the machining process to new levels to elicit relevant data and insights that create further value. This data-driven approach can identify processing, component and supply chain efficiencies through precise analytics to eliminate waste and optimize procedures.
Cultural considerations
Consideration must also be given to another important part of the equation – people. Hard data is vital to advancing procurement, but it must be balanced with softer skills and wider knowledge, such as that of the experienced procurement team as well as within the broader supplier network, in order to be truly effective and achieve success. Best practice procurement decision-making should involve stakeholders from across the business and not reside within a single department. Identifying those stakeholders early on and comprehensively, will be a key success factor and this is as true for strategic sourcing and 'should cost' as it is for precision procurement. Decision-making must be based on this combination of machining and supply chain expertise, not an either/or scenario.
Proven in practice
The good news is that precision procurement is already being adopted in the highly competitive automotive parts sector. Following a recent acquisition, one valve manufacturer was keen to secure the best part cost for key components that make up its Valve Automation offer.
Utilizing RightCost™ precision procurement methodology, a baseline manufacturing process and cost of the pinion and housing of the valve actuator could be investigated and established. This enabled the valve manufacturer to make a number of design changes to consolidate products and to then open the bidding process to several machining houses.
This meant the strategic advantage of establishing a 'should cost' with potential machining cycle time reductions, as well as an understanding of any potential capital investments that a supplier would be required to make in order to meet demand, was established.
Only by accessing the right level of expertise were several alternatives for process optimization above and beyond the baseline, including product groupings and alternative machining options, able to be successfully investigated. In this instance, effectiveness was further enhanced by reviewing potential design changes to help reduce the overall product cost, by assisting the manufacturing process and providing supporting data to build a business case for each proposed change.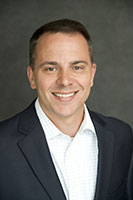 About the Author:
Rick brings more than 20 years of industry experience, across a broad array of companies; where he has proven himself as a global business & product development leader. He's spent his career successfully guiding global businesses, launching new brands, and delivering relevant new to market product innovation. Rick has a Bachelor's of Science Degree from The Citadel.