Household brands are investing in refillable packaging to cater to environmentally aware consumers and meet their sustainability goals.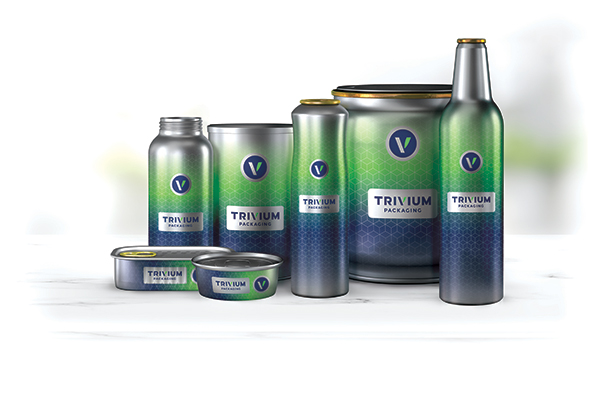 By Alexandra Holtzman, Trivium Packaging, Director, Strategy and Business Development for the Americas
Sustainability in packaging design is now an imperative for brand owners. Many companies have voluntarily taken important steps across multiple areas to reduce carbon emissions and waste, opting for more environmentally friendly, sustainable solutions. There is a growing movement away from single-use plastic, and many brand owners are now embracing metal packaging solutions, which are infinitely recyclable and can be reusable and refillable.
Refillable packaging is the latest sustainable product model emerging across many categories. Reducing waste and moving away from the culture of disposability is one of the most significant shifts in modern-day consumerism. According to Trivium's 2022 Global Buying Green Report, almost three-quarters of consumers expressed interest in buying products in refillable packaging. The major shift towards sustainable packaging, driven by consumer demand, is clear:
86% of consumers under 45 said they were willing to pay more for sustainable packaging
68% of consumers have chosen a product in the last six months based on its sustainability credentials
57% of consumers are "less likely" to buy products in harmful packaging while 44% declare they "won't buy" products in packaging that is harmful to the environment
Consumers want to choose packaging that they believe is environmentally friendly. Did you know that aluminum is widely considered to be the most sustainable, environmentally-friendly refillable packaging available? Established household brands and newcomer brands alike are achieving sustainability goals and commercial success by providing premium recyclable, reusable and refillable aluminum bottle packaging.
Recycle, Reuse and Refill: Why Aluminum is Supreme
The emergence of aluminum as an option for refillable bottles in categories such as personal care, cleaning products, and water eliminates plastic and non-recyclable waste from single-use items. The bottles can be washed out and refilled multiple times, and when the consumer is done reusing the packaging, it can enter an infinite recycling loop. Aluminum has high recycling rates due to its inherent value and relative ease of recycling.
Brands and consumers find aluminum to be a great refill packaging option because it's lightweight and shatter-proof. Aluminum also provides excellent protection against light and oxidation, is rust-proof for shower and sink environments, and can be directly printed on, eliminating the need for a label and creating a unique and sophisticated look for the product.
Emerging Refillable Models and Technologies
The refill-at-home model allows consumers to keep the original bottle at home, while purchasing refillable products usually found in the form of a pouch, pod, tablet, or concentrate solution that can be diluted with water at home. The refill-on-the-go model utilizes in-store dispensing stations, where the consumer brings their original container back to the store to refill it.
Many sustainable brands are starting to offer refill models with subscriptions that allow for product replenishment with auto-order capability. And with sustainable refills on the rise, the benefit is twofold – it's eco-friendly and convenient. It's now possible to auto-refill everything from pet food to skin creams, bottled water to hand soap or cleaning products. Most offer suggestions for the appropriate replenishment schedule, and all aim to eliminate consumers' "fear of running out."
Environmentally Mission Driven Company Trailblazers
Refillable solutions are available in brick & mortar stores, too – it's not just an e-commerce only solution. This gives consumers even greater access to refillable products allowing them to run to the store to pick up a refill. Grove Collaborative, for example, offers curated home care products in aluminum bottles, including hand soap and dish soap, intended to refill their glass dispenser bottle online and at stores such as Target. Toy company BubbleTree created an eco-friendly, non-toxic bubble system that uses Trivium's 100% infinitely refillable aluminum bottles with an ergonomic grip, a cap-attached wand, and colorful designs. Grupo Boticario's O.U.i Paris brand is the first in Brazil to offer visually-appealing aluminum threaded bottle refills for its Eaux de Parfum with a mister while Petal, the natural foaming hand soap that is available exclusively online, offers designer aluminum dispensers that consumers refill with a soap pod and water.
Many smaller, mission-driven brands are being brought to the spotlight and consumers are increasingly choosing brands that share their own values. It is important for brands to communicate to their consumers the full sustainability credentials of packaging so consumers can make informed purchasing decisions. As consumers continue to adopt refillable solutions in products such as soaps and cleaning supplies, brands across other categories such as shampoo and conditioners, deodorants, and makeup, room sprays and sanitizers are breaking out refillable packaging options and recognizing that aluminum is a great sustainable refillable packaging option. Brands embracing refillables, prioritizing sustainable packaging, and saving the planet are showing the way of the future.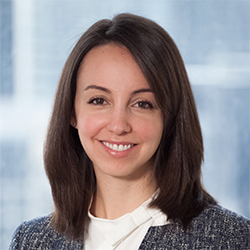 About the Author:
As the director of strategy and business development for the Americas at Trivium Packaging, Alexandra Holtzman leads the strategy, business development, and commercial excellence efforts in the Americas. She is passionate about sustainability. Alexandra has led various projects for large consumer goods clients, and has Alexandra has experience in growth strategy, go-to-market strategy, business transformation, integration, and product launch.
Alexandra holds a Master of Business Administration degree from Harvard Business School and a Bachelor of Science degree in Economics from the University of Pennsylvania, Wharton School.