The leading companies are the ones who invest in innovative technologies and infrastructure to support their businesses in the long run.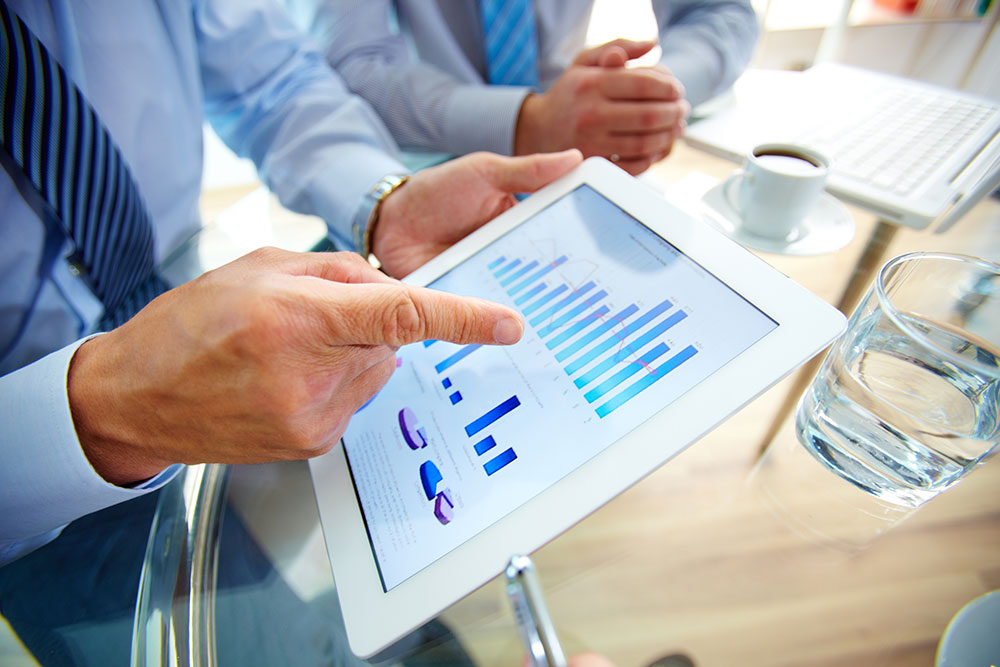 By Travis Parigi, CEO of LiquidFrameworks
Workflow processes can make or break companies. From checklists to Excel spreadsheets, companies have their daily, weekly, and monthly to-dos in these forms to keep track of tasks and make sure business is running smoothly. Yet, these antiquated processes are not efficient and constrain scalability for companies. The paper-like processes work to an extent, but companies need to transform their tools and workflows in order to position themselves for increased strength and productivity over time. In order to accomplish this, businesses need to adopt smart and innovative infrastructure.
During difficult times, there is a lot of uncertainty and hesitation. Especially as revenue is down, there is even more hesitation to adopt new tools and technologies. Leadership teams are altering budgets, making cuts, and slimming down on overhead costs, so purchasing new tools and technologies is not top of mind, let alone seen as an option at all. However, without adequate infrastructure, like mobile field operations, to manage and optimize processes, companies are losing out on the opportunity to increase their ROI with their own employees. The smart companies who do invest in digital transformations, especially during difficult times, are the ones who go on to become leaders in the industry.
Every dollar is precious
As revenue is under pressure, every dollar received is precious to a company. Leadership teams are currently in a rush to eliminate their revenue leakage while still having the acceleration of cash. In order for this to be possible, a cultural shift needs to be made for companies. Instead of cutting back on staff or tools, leaders need to position a transformation to optimize their workforce and make room for growth. The opportunity to do so is through adopting the proper infrastructure to handle these challenges and make their processes run more efficiently.
Smart infrastructure can go beyond optimizing employee workflow and productivity. It can also help companies with their equipment processes and saving time and money on reactive maintenance opportunities. For example, instead of waiting for a piece of equipment to break down before fixing it, there are tools that can be used to generate automatic work orders and schedule maintenance before companies lose time and money getting their assets fixed. Ultimately, preventative maintenance keeps organizations from having equipment downtime, ensuring a longer asset life, and saving costs now and in the long run.
Those who make room in their budget for innovative infrastructure and mobile field operations will see the benefits continue to grow over time alongside their company. Adopting smart tools not only helps to optimize workflows, but it improves productivity and ultimately provides a large ROI, not just once but continually overtime. Instead of cutting back, companies should be investing in these tools to make sure they are keeping up with competitors and even becoming a leader in the industry.
Timing is crucial
It is not uncommon for leaders to explain that now is not a good time to switch things up or buy new tools. However, now is the most opportune time to do so. Just as when times are slow, budgeting is the deterring factor, but when times are good, business leaders are hesitant to make changes as they are too busy to adopt new tools and processes. No matter the argument, it is a lose-lose situation, but it doesn't have to be.
The mindset of leadership needs to adjust towards considering the growth opportunities rather than keeping business as usual. Especially as times are difficult, now is the perfect opportunity to adopt the new tools and processes. It is easier for leadership to implement change now before business ramps back up, and when it does pick up again, the tools and processes will already be in place to handle the influx while keeping employees and equipment productive and doing their best work yet.
It is inevitable that cycles of challenges will happen again in 5 years or 10 years' time. The companies that are able to adapt in these challenging times will be able to do so again in the future and that will position them for increased strength over time. Making adjustments now sets up teams and companies perfectly for when they are busy and allows them to be prepared to do their best work with the right tools supporting them.
The companies that reinvest in themselves are the ones who are leaders in their field. They are the smart companies that focus on transforming for both good and challenging times and ultimately weed out the weaker companies who can't handle adapting to these changing times. When getting down to it, implementing smart infrastructure is an investment that all companies should take into consideration as it streamlines processes, rationalizes systems, and repositions companies for growth now and into the future.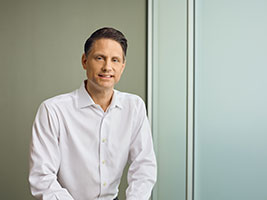 About Travis Parigi:
Travis Parigi is the Founder and Chief Executive Officer at LiquidFrameworks. Travis focuses on growing LiquidFrameworks's software platform and evangelizing its benefits to customers. He plays an active role in the technology, architecture and overall product vision of the company. Prior to LiquidFrameworks, Travis was a founding member and served as a Senior Engagement Manager for Emerging, Inc., an e-Business professional services firm funded by Austin Ventures and Benchmark Capital with offices across the US.
Website: www.liquidframeworks.com
Email address: tparigi@liquidframeworks.com
Twitter: @tparigi
LinkedIn: Travis Parigi
About LiquidFrameworks:
LiquidFrameworks is a leading provider of cloud-based, mobile field operations management solutions serving the energy, industrial and environmental services industries.
LiquidFrameworks' FieldFX ® solution provides companies with numerous benefits, including increased and accelerated revenue capture, increased cash flow, improved contract compliance, increased invoice accuracy and improved customer responsiveness.
LiquidFrameworks is based in Houston, Texas. To join the conversation, follow @LquidFrameworks on Twitter.