By Bill Theofilou, Senior Managing Director, and Mark Pearson, Senior Managing Director, Accenture Strategy
The game is changing for industries in the era of digital. Since 2000, 52 percent of companies in the Fortune 500 – once top leaders of industry and an integral part of the business landscape – have gone bankrupt, been acquired, or no longer exist. Technological disruption has transformed the table stakes of corporate competitiveness. Companies are quickly realizing that leveraging technologies across the business frees up cash for the development of other important areas, such as sustainability efforts or corporate programs. And that means exclusively focusing on chasing growth and driving profit will no longer cut it. These days, shareholders and stakeholders expect winning companies to be growth-led and nimble and agile with their cost base, while simultaneously demonstrating a firm commitment to sustainability and trust.
Traditional gauges like market cap and total shareholder return (TSR) are still favored ways to measure performance. But ultimately, these traditional measurements alone don't fully capture the hallmarks of future competitiveness. That's why Accenture Strategy developed the Compeititive Agility Index, a new and unique performance index that identifies the corporate leaders of the future through evaluating performance across three key and equally important metrics: growth, profitabiltiy and sustainablity and trust.
In this environment of massive disruption, companies that stick to status-quo approaches and don't prioritize sustainability in their business strategy are at significant risk. But there's good news ahead. Companies that adopt an interdependent strategy with equal and simultaneous focus on growth, profitability and sustainability and trust have a tremendous revenue opportunity in store.
In particular, the Index uncovered a massive growth potential for automotive and industrial companies who adopt this new approach. Just how massive? Well for example, a $30 billion industrial company that improves its Competitive Agility Index score by one point would see its revenues rise three percent— or almost one billion dollars — and a two percent increase on earnings before interest, tax, depreciation and amortization (EBITDA). This growth potential applies to a range of industries. In the insurance sector, a one point improvement in the Index could yield a six percent EBITDA improvement. In electronics, EBITDA could rise more than six percent.
So, which companies are poised to win tomorrow? The Competitive Agility Index revealed four companies in the automotive and industrial sector that are paving the way forward for future competiveness. Here's what puts them ahead of the pack:
BMW: For BMW, being the leading premium car manufacturer also means being a sustainability leader. Consideration of the environment along the entire value chain, and a clear commitment to the preservation of resources are values embedded in the company's approach. In fact, every member of the Board of Management also sits on the sustainability board.
Schneider Electric: This industrial dynamo is an early adopter of technology that moves the dial on performance, with investments in areas like the Industrial Internet of Things (IIoT) and connected services. They rise above competitors in their ability to anticipate changes, and transform accordingly. And they excel at communicating results to the market, packaging a robust equity story. Schneider has a sterling brand, one known for quality and innovation.
Honeywell: Honeywell has a balanced strategy when it comes to growth, leveraging organic and inorganic plays. They've made big bets when it comes to digital, particularly in the IIoT. They have pivoted to a design thinking approach when it comes to product development. And their focus on Operating Expense (OPEX) reduction has helped funnel resources back into growth opportunities.
Daikin Industries: Daikin is the world's largest air conditioner manufacturer and a pioneer in the industry. To remain on top of the market, every five years Daikin drafts a strategic management plan called "Fusion." A plan that propelled the company to expand into new markets through environmentally conscious efforts. Daikin's overseas sales now account for 75 percent of the group's total sales.
What do all of these powerhouses have in common? All maintain a strong focus on cost, which leads to implementing tighter profitability measures. They invest for growth in new digital capabilities and recognize the importance of growth through digital business models. They put sustainability at the forefront of their business operations and core strategy. And finally, they're more astute than competitors when it comes to brand management, exploiting their brand to position themselves as trusted suppliers in the digial age. In short, they put an equal focus on the core areas of growth, profitability and sustainability and trust – and their success is proof that it's working.
In today's changing business environment, the stakes are too high for one-dimensional approaches. Companies must adopt a new, more holistic approach to competitiveness to succeed and thrive in the future. Those that prioritize this sophisticated set of metrics in their competitiveness strategy are—without a doubt—best positioned to create a winning future for their company, customers and stakeholders alike.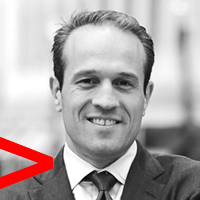 Bill Theofilou
Senior Managing Director – Accenture Strategy, Competitiveness Center of Excellence
Bill focuses on helping CEOs become more competitive by addressing their companies' growth and cost challenges concurrently. Having led successful strategy and implementation engagements across a range of industries, he specializes in restructuring companies for profitable growth, developing new go-to-market models and growth strategies, and aligning organizational and cost structures to support strategy. Bill is based in Boston.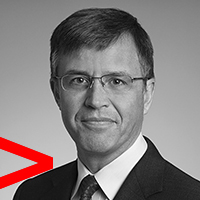 Mark Pearson
Senior Managing Director – Accenture Strategy, Industrial & Travel
Mark focuses on helping industrial & travel clients around the world develop the strategies and capabilities they need to respond to changing customer demands and market opportunities. He specializes in supply chain transformation programs across procurement, fulfillment and service management, and also leads Accenture's C-Suite theme of Competitive Agility. He is based in Munich.