January 17, 2019
By Dave Opsahl, VP of Corporate Development at Tech Soft 3D
Do you believe in fortune tellers? I don't, but whether you do or not, predictions are still fun to make. One of the great things about the component software business is the expansive view one has of the industry goings-on. Here are my predictions for 2019 for the overall technical software solutions industry.
The pace of acquisitions and industry consolidation will continue.
Ok, so this might be an easy one, but with the threat of an economic slowdown, it isn't as safe a pick as one might think. The pace of acquisitions in 2018 dwarfs that of recent years and shows no signs of slowing. The private equity market has tremendous amounts of cash looking to be put to work; companies like Aras have received substantial capital infusions, and corporate buyers have record cash reserves as well as historically low capital costs. It feels a bit like a land grab out there; acquisitions (as measured by volume and value) should equal or exceed 2018.
License revenue growth from sales to the AEC/BIM/Process industries will exceed that of the discrete manufacturing industry.
As measured by overall revenue the discrete manufacturing market has, going back decades, been the most attractive market for solution developers. Over the last several years, though, we have seen advances in the AEC/BIM/Process industries that are driving massive changes in their workflows. There has been much press given to the benefits of BIM as what amounts to the "digital twin" of a building or plant for the owner/operator, and substantial amounts of new regulations demanding BIM compliance, mostly in Western Europe. The move from design-bid-build to design-build is having a huge impact. The percentage growth in the overall AEC/BIM/Process market will be higher than discrete manufacturing in 2019.
"Digital transformation" becomes the dominant marketing message.
Let's face it, in a red-ocean market like ours, marketing professionals are finding it increasingly difficult to gain mindshare with potential customers. When additive manufacturing exploded a few years ago, we were bombarded with – "this is how our solution can leverage your additive manufacturing strategy". Anything to connect yourself to a hot trend. More recently, it has been how mixed reality is going to change your world. Going into 2019, expect to see the majority of solution providers cast their value in terms of how it enables digital transformation, as evidenced by the messaging on their websites.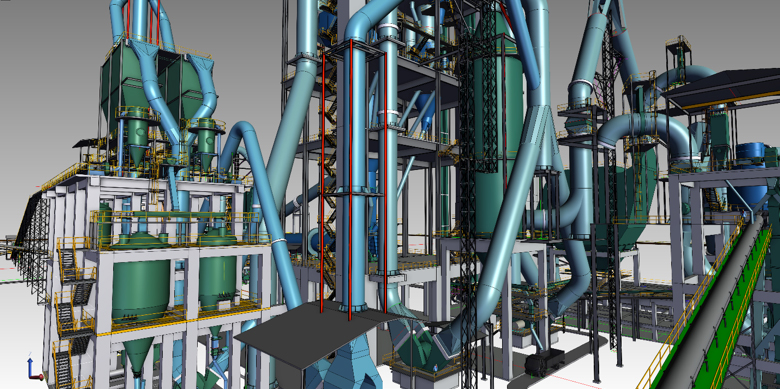 Simulation Process and Data Management (SPDM) will be the next "new thing".
Every so often our industry hits an inflection point, where the technology now available makes it possible to re-think the way we do things. Solid modeling is a case in point; additive manufacturing has done the same thing in this decade and more recently IoT and generative design are taking on that mantle. Right behind is SPDM, which is turning the way we think of the role of CAE and simulation on its head. The goal is to democratize the use of analysis and simulation data, which will enable process improvements across multiple disciplines. Expect to see a host of new offerings coming in the SPDM space in 2019.
There are other interesting things to watch in 2019, but the view is a bit murky to be making predictions on. For instance, the Quality Information Framework (QIF), an ANSI standard supported by the Dimensional Management Standards Consortium (DMSC) has seen its adoption grow. The 3DPDF Consortium has a project which will pilot the feasibility of including native STEP as the format being viewed in a 3DPDF. The ProSTEP iVIP Association, has also expanded, taking in new members and also including a focus on JT. All three of these standards efforts have a role to play in the implementation of Industry 4.0 due to their emphasis on enabling interoperability.
For many years, our industry has not done all that it could on the interoperability front and while it would be convenient to suggest that this is due to the "lock-in strategy" favored by some solution providers, I am not so sure. It could be a factor, but it is not the only one. Data fidelity is a huge issue for any manufacturer, and in a regulated industry (think medical devices, aerospace, and automotive, to name two) you are playing with fire if you do not rigorously, on your own – test the capability of each and every software product you own where you use standard formats as a means of communication within your value chain. This is not a one-time investment on the part of the manufacturer; it is an ongoing commitment of resources, both time and money. That places an artificial but very real barrier on to what extent manufacturers can look for ways to integrate workflows using such data. It becomes a question of committing to a particular integration – and all the aforementioned investment – year in, and year out.
While the threat of a global economic slowdown is real, personally I am bullish on the prospects of another year of continued innovation and growth in our markets. The opportunities for solution providers remain strong, with no slowdown being seen in terms of revenue.
There you have it, our predictions for 2019. See you next year.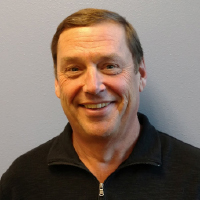 Dave Opsahl is vice president of corporate development at Tech Soft 3D, and the managing director of Sagemark LLC, a consultancy working with technical software developers on sales, marketing, and corporate development challenges. He is the founder and first executive director of the 3DPDF Consortium, a former CEO, and a confessed PLM industry geek going back farther than he would care to admit. When he isn't working, you can find him skiing or mountain biking the hills around his home outside Bend Oregon, spending time with his family and friends, and doing his best to actually catch a fish in the Metolius River.