The manufacturing industry can benefit from digital learning, both during the pandemic and long-term.
By Mette Søs Gottlieb, chief commercial officer, ELEARNINGFORCE
For the manufacturing industry, upskilling and reskilling workers has been a prime issue. A report issued in January by the Manufacturing Institute found that manufacturers are expected to spend $26.2 billion this year on training for new and existing employees to combat the worker shortage. With the increase in remote work, these manufacturers must now – more than ever before – look to tools and platform to enable remote learning.
Even as shelter-in-place orders are lifted and organizations slowly return to normal operations, it's likely that the workplace – and the way we work – will experience some permanent change as a result. Social learning can help address the difficulty of conducting training and skills development even as more employees work remotely around the globe. Let's examine the role of social learning, what it is and how manufacturing companies can use it to support their workforce with training even as remote work increases, and the way people work changes.
The rise of remote work
Working remotely has rapidly become the new normal due to the pandemic. However, the majority of organizations were under-prepared for its widespread enablement and have had to roll out new requirements and solutions on the fly. Right now, remote working is steadily increasing across industries and countries – enabled by a wide range of digital tools and platforms. For example, Microsoft Teams recently announced a 200% increase in meetings being held virtually since mid-March.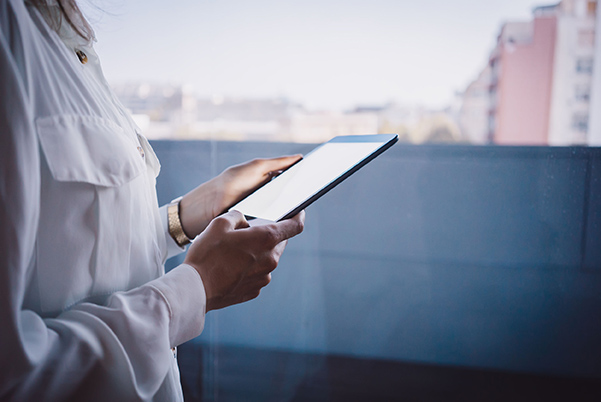 Enabling training for the manufacturing sector – even when working remotely
Having a healthy work culture that supports both collaboration capabilities and learning motivation among employees is no longer a bonus, but a necessity for any modern business. This remains true for remote work just as it does for non-remote or more traditional work environments.
Key to success when it comes to adjusting to remote work is ensuring that training and learning are still readily accessible to employees. The impossibility of group training sessions and face-to-face training adds a layer of complexity to any corporate learning strategy. It is likely that there will be considerable room across your organization to improve the digital employee experience when working outside the office.
That was the case for one large manufacturer. The company needed a way to train a global network of external service providers with the specialist technical knowledge to service and repair the company's refrigerated containers.
Classroom training was becoming increasingly difficult for a network of more than 430 authorized service depots worldwide, as well as customer service vendors, some in locations that are hard to travel to. With the containers needing regular servicing and often urgent repairs, maintaining specialist knowledge across the network was a high priority. The company needed a solution that could be implemented quickly and easily.
The manufacturer chose a learning management system (LMS) that had an easy-to-deploy mobile app and could be used offline, critical for users in remote locations and on cargo ships where there is little or no connectivity. The company's training program now serves over 650 users – with more enrolling each week.
Another manufacturing firm with locations spread across the world needed to maximize adoption of its newly acquired Office 365 suite to transform global collaboration and communication. In order to do this, the company would need to train its distributed staff. The firm found an LMS that integrated with this suite so that employees would have just one tool to learn and use.
The solution was launched to more than 550 employees, including managers and back office and sales staff. The LMS had multi-language capabilities to serve the firm's English, French and German employees, with additional subtitles added to videos and the creation of language-specific quizzes and course catalogues. Tracking and measuring features enable the company to keep an eye on the learning progress in countries and in subsidiaries. In the future the team plan to extend this to all of their employees, including blue collar workers working in manufacturing and distribution facilities.
Work as we know it has changed and strategies will continue to adapt
By all accounts, once shelter-in-place policies are lifted and employees slowly start to return to their regular offices and schedules, there will be some aspects of work that are forever changed. For manufacturing companies that have now seen success with the transition to remote work, employees will expect this to still be an option, even post-pandemic, for some roles. Establishing social learning and training strategies should be a permanent component of organizational plans moving forward.
"It is not the most intellectual of the species that survives; it is not the strongest that survives; but the species that survives is the one that is able best to adapt and adjust to the changing environment in which it finds itself – Charles Darwin"
About the Author
Mette Søs Gottlieb is Chief Commercial Officer with global responsibility for sales, marketing, PR and customer relations at ELEARNINGFORCE International – the company behind the award-winning Learning Management Solution LMS365. Søs has more than 20+ years of experience in the digital industry and has been leading the digital transformation in global companies such as Microsoft, IBM and Forrester Research. Søs understands the complexity of managing constant change, client expectations, and developing team talent.