Overhauling manufacturing timekeeping and payroll leveraging emerging tech.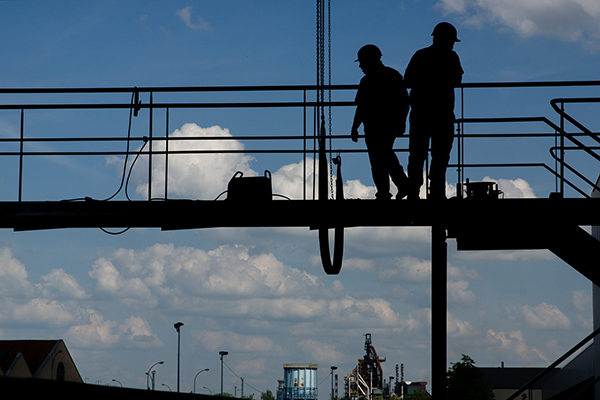 By: Teresa Levis, Vice President of Presales, Ascentis
As companies respond to the new post-pandemic workforce, they realize they need to implement tools to streamline employee timekeeping protocols and payroll in complex industries like manufacturing and industrial product development. To minimize burnout caused by manual processes prone to human error, adopting an emerging workforce management solution is the best way to create consistency in an inconsistent world.
How do you manage a workforce that is continuously changing and evolving? You start by simplifying payroll and timekeeping workflows so plant workers can focus on their jobs. In addition, HR, payroll, and benefits representatives can spend more time providing their colleagues with the support they need to be productive. Today's workforce is changing, but one thing that hasn't changed is that employees want and need the help of company leaders and decision-makers. The pandemic catapulted industries into a new generation of being predominantly dependent upon technology.
If companies plan on thriving or simply existing in today's market, they must perform the digital transformations necessary to the future of their workforce. This will solidify the organization as a strong competitor in a surging hiring market, as many businesses are streamlining processes to reduce administrative costs, improve the employee experience, and ensure highly trained workers fill every shift to minimize safety and health risks.
According to a recent survey, companies that have leveraged cloud-based human capital management (HCM) solutions to manage their timekeeping and payroll management revealed it was twice as effective as doing it manually. Approximately 40% of respondents said it enables data-driven decision-making, and 31% said it streamlines daily workflows.
Advanced, cloud-based HCM solutions tailor their capabilities to a company's specific needs. For example, aerospace manufacturing plant leaders may be looking for a platform that will simplify labor management processes. Proper technology will provide time and attendance data for each engineer and technician on the plant floor to give leaders the insight to determine productivity gaps and make the necessary updates to daily systems like payroll processing time and benefits and enrollment.
Below are some additional capabilities an HCM solution provides for manufacturers across every sector:
Interoperability Between Payroll and Attendance
HCM software combines attendance and payroll to eliminate any clerical issues caused by human error and ensure businesses follow Fair Labor Standards Act (FLSA) regulations through an automated time-tracking system. Another tool available is shift scheduling technology, which tracks employees' schedules and PTO to ensure shifts are staffed adequately. This removes the time-consuming need for shift managers to juggle everyone's schedules.
Touch-Free Technology
A time-tracking solution allows shift leaders and managers to observe employee location and activities to ensure everyone is adhering to workplace policies. This is especially important for businesses that promote social distancing for everyone's health and safety. Employers can incorporate Bluetooth beacon technology, which is presented to employees as wearable Bluetooth devices to replace physical timecards. Team members in the field or on the plant floor can use touch-free time clocks to easily clock in and out from whatever location their job takes them. It also helps to know an employee's site for contact tracing purposes when someone contracts COVID-19. Additionally, this automated timekeeping system removes the need for time-consuming manual processing of each employee's time cards.
To tie this all together, the basic concepts provided in this piece form the reality that companies within the industrial product industry need to make valuable adjustments to tedious processes. The result? the workday is more efficient and successful for everyone involved. Business leaders and shift managers must support their staff and make the days as simplified as possible to focus on their work and overall performance.
About the Author
Teresa Levis is the Vice President of Presales at Ascentis. She has over 30 years of experience in the HCM industry, with a focus on helping clients meet their needs through change management, technology, and best practices. As a senior leader with Ascentis, her teams' focus is working with companies to align their business strategies and processes to solutions.