June 21, 2019
American manufacturing is enjoying a resurgence powered by demand and innovation. Manufacturers of every size are investing in new factories and supply chain systems, looking for new portals for hiring and working to retain their workforce. Though the prospects and needs of individual companies are as varied as the products they make, the following five trends help define some of the industry's most pressing challenges and opportunities.
Labor Shortages
With consumer confidence high, one of the biggest challenges for manufacturers has been keeping up with orders. A tightening labor market poses the challenge of finding skilled workers.
To combat theses shortages, some manufacturers are choosing to invest in their current workforces through promotions and training programs. Others are working with local schools to encourage students to consider careers in manufacturing and exploring apprenticeships and adult training classes with job offers upon completion. Forward-looking companies are also relaxing some of the historically rigid hiring rules, making room for part-time "gig" workers and welcoming retired workers back to supplement their income.
A Growing U.S. Economy
At the end of the first quarter 2019, the U.S. economy had improved for 19 straight quarters, capping nine years of economic growth[1]. According to the Institute for Supply Management's national report of October 2018, 13 of 18 manufacturing industries are reporting growth. This economic surge may be a result of a U.S. tax law passed in late 2017 responsible for cutting the corporate income tax rate. These tax savings, combined with tariffs on many imported components, have spurred manufacturers to increase the capacity of existing factories and have prompted the establishment of new factories here in the U.S.[2]
Challenging Global Markets
According to the National Association of Manufacturers, expanding markets have created opportunity for manufacturers around the world, particularly for U.S. manufacturers. While the World Bank predicts the rate of global GDP growth will decline slightly from 3.1% to 2.9% in 2020, important manufacturing markets for the U.S. are likely to see an increase in GDP over the next two years. However, escalating trade tensions could disrupt complex global supply chains and significantly reduce opportunities for American manufacturers.
While it is unclear how long these trade tensions will last and how things will shift if tariffs change, some businesses are attempting to address these concerns by pursuing new business opportunities in the U.S. and reinvest in U.S. factories to accelerate time to market.
Technology and Innovation
The World Economic Forum cites North America as one of key regions for harnessing the power of robotics, artificial intelligence (AI), the "internet of things" (IoT) and other technologies[3]. However, some barriers to adopting new technology still exist. Despite growing opportunities, small and mid-sized manufacturers face high costs for research, development and implementation of new technologies, resulting in some resistance. Current research shows that less than 10% of companies are using IoT in their manufacturing practices, though it could be utilized to help companies test products at significantly lower costs.
As the cost of automation decreases, manufacturers of all sizes may increase their use of these technologies. By reducing the cost barriers inhibiting companies from adopting tools for automation, smaller manufacturers will become valued partners as they develop tailored products for their larger manufacturing counterparts to assemble. Beyond automation, larger manufacturers are using sophisticated data-collection methods to measure and alert workers to potential problems before they occur. As forward-looking companies continue to invest in manufacturing technology, some of the smaller and mid-size manufacturing entities may follow.
Regulation and the Environment
Though the Environmental Protection Agency (EPA) has been loosening some regulations, many manufacturers are not changing their practices or their suppliers – especially those suppliers serving larger manufacturers. Many original equipment manufacturers have rigorous processes in place to help them find appropriate partners.
Moving forward, companies have strong incentives to continue being environmentally minded. A recent report noted that 87% of Americans favor products that advocate for social issues[4], and a 2017 consumer study found that a third of consumers prefer to purchase products from sustainable brands[5]. Additionally, more than 90% of CEOs cite sustainability as important to their company's success, with some companies going as far as making sustainable manufacturing a key business priority.
As manufacturers take advantage of these opportunities, they're growing in new ways, from investing in new factories and supply chain changes to looking for new portals for hiring, retaining and training workers. With each innovation and breakthrough, manufacturing companies are disproving the myth that the U.S. manufacturing is over. As they move with the economy, they are looking ahead to make the most of what the future offers. While the industry is currently enjoying a strong growth phase, continued success will depend on addressing labor shortages, trade uncertainty and automation.
"Bank of America Merrill Lynch" is the marketing name for the global banking and global markets businesses of Bank of America Corporation, including Bank of America, N.A., Member FDIC.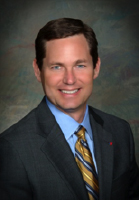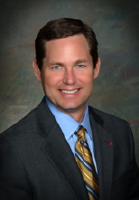 Matthew B. Elliott
Michigan Market President
Midwest Region Executive, Business Banking
Matthew B. Elliott serves in a dual role as Michigan Market President and as the Business Banking Midwest Region Executive at Bank of America Merrill Lynch. In his role as state president, Matt serves as the company's enterprise leader in Michigan, working with company leaders across the state to help deliver Bank of America's full range of global financial services. He also leads the Bank's corporate social responsibility activities, including philanthropic giving, community development lending and investing, environmental initiatives, diversity efforts, arts and culture projects, and employee volunteerism. As a Region Executive for Business Banking, Matt oversees teams of professionals who leverage the product breadth, industry expertise, and global presence of the bank to deliver integrated financial solutions to companies and institutions across eight states. Matt has more than 25 years of commercial lending, capital markets and corporate finance experience. Matt joined the bank from Project: WorldWide, where he was Senior Vice President of Corporate Finance, leading the organization's corporate strategy, corporate development and treasury functions. Prior to that, Matt was a Managing Director in loan syndications at LaSalle Bank, where he was responsible for structuring and syndicating middle market, asset-based, leveraged and investment grade loans for a broad cross section of domestic and international clients. Matt graduated with high honors from Michigan State University and earned his MBA with honors from the University of Chicago's Booth School of Business. He is a FINRA Registered Representative and holds Series 7, 63, 79 and 24 securities licenses. Matt is also a member of the board of directors of the Detroit Zoological Society, Business Leaders for Michigan, the Detroit Regional Chamber and the Detroit Economic Club.
[1] Center on Budget and Policy Priorities, 2018
[3] World Economic Forum, 2019
[4] Cone Communications, 2017