Government data released on Tuesday morning (October 31st) make clear that the supposed biggest mystery surrounding the American economy remains as big as ever – and may have become even bigger. I'm talking about the Labor Department's quarterly report on employment costs – the broadest official measure of compensation available. It continues a wave of statistics demonstrating that although the nation's economic growth rate is quickening some, virtually none of this progress is showing up in American workers' combined paychecks or benefits levels.
The figures are contained in Labor's third quarter Employment Cost Index, and although the pre-inflation numbers usually attract the most attention, the most important news was in the price-adjusted data. They showed the third quarter-to-quarter drop in this combination of private sector wages, salaries, and benefits since the middle of last year. (I focus on the private sector, because in the public sector, compensation largely stems from politicians' choices, not from the fundamentals of the economy.)
The drop wasn't big – 0.1 percent. But it was enough to drag down the year-on-year change to 0.29 percent.
These inflation-adjusted employment cost numbers don't go back past 2001. But they still allow comparison between the current economic recovery and its predecessor. During the expansion that lasted between the end of 2001 and the end of 2007 (not widely considered a golden age for U.S. workers), private sector employment costs rose a total of 2.36 percent. During the current, ongoing expansion, which began in mid-2009, it's up 3.70 percent.
But don't assume that we're seeing progress. After all, that previous expansion lasted 24 quarters. Today's is 33 quarters old.
Manufacturing workers have fared somewhat better, especially over the longer term. The quarter-to-quarter and year-on-year change in their inflation-adjusted employment costs was the same as for the private sector overall.
Their employment costs increased only 1.99 percent in real terms during the last recovery – a slower pace than for private sector workers in general. During this recovery, it's been considerably faster: 5.03 percent. At the same time, last year's numbers do indicate a slowdown.
All told, since the last decade's recovery began, overall compensation for manufacturing workers has grown by 7.34 percent in constant dollars, versus only 6.58 percent for the private sector in toto.
Keep in mind, moreover, that these figures span a period of sixteen years.
Keep in mind also that a crucial reason for this pay stagnation looks to be staring supposedly mystified policymakers right in the face – the two-way globalization whammy that's hit the American workforce over the last two and a half decades. Thanks to offshoring focused trade deals and mass immigration, businesses operating in the United States have been able to access massive, very low wage foreign workers either by sending production overseas, or by pushing policymakers to help bring them to America.
Further, as is even more often overlooked, the job doesn't need to go overseas, or be replaced by an immigrant, for these policies to impact U.S. labor markets. The very possibility has surely scared American workers enough to keep wage demands subdued – at best.
Interestingly, of course, these developments haven't escaped the notice of many of the American workers who vote. That's no doubt a major reason why Donald Trump is president. But it also signals that unless he's more effective on the trade and immigration fronts, he could be replaced on his job as well.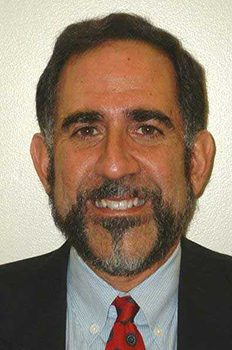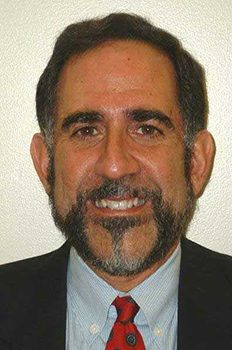 ALAN TONELSON
Alan Tonelson is Founder of the blog RealityChek – www.alantonelson.wordpress.com – which covers a wide range of domestic and international policy issues along with political and social trends.
For 18 years before leaving to launch RealityChek, Tonelson followed the impact of globalization on the U.S. economy, domestic manufacturing, and U.S. national security for the U.S. Business and Industry Council. This national business organization represents nearly 2,000 domestic American companies, most of them small and medium-sized manufacturers.
Alan Tonelson is a regular columnist with Industry Today.