Volume 3
| Issue 2
| Year 2007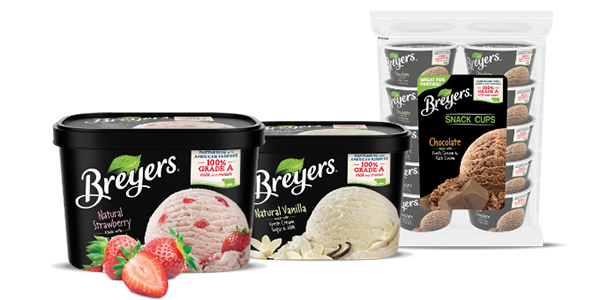 With so many similar options in food categories these days, it takes a well balanced combination of elements such as innovation, brand loyalty, convenience, packaging, and design – to name a few – to win over the hearts of consumers and convert them from curious shoppers to committed buyers.
Yogurt has come a long way in the last decade as more people have gained an appreciation of its health benefits and convenience. Recognizing this demand, a wide array of product options from major and growing players in the industry have been introduced over time, making it more crucial than ever for competing brands to earn consumer support through innovation and creative branding.
Yogurt started out as a healthy food alternative and over the years has been formulated to taste better than ever as well. While consumer interest in healthier foods initially served as a key driver in the yogurt industry, great taste is what has led to the category's mainstream appeal today.
In the same vein, yogurt is no longer just a food you should eat because it's good for you – it's become a crave-worthy dessert or snack treat in its own right. This added appeal has broadened the target demographic for yogurt beyond health conscious individuals to the general public, and explains why so many brands are now competing for increased sales and more prominent shelf space.
Packaging builds the brand
Packaging plays a major role in the differentiation of a brand and in generating positive consumer reaction. A good rule of thumb is to be true to your product and ask yourself what value this product is bringing to your consumer. Packaging should present your product in a way, both visually and with messaging, that best represents what you're trying to get across. Effective messages are those that call out the attributes or benefits of your product and which convey why your product is a superior choice. For example, highlighting attributes such as "heart healthy," "preservative free" or "sweetened with natural sugar" will always go a long way toward earning consumer support and differentiating your brand from other brands in the category.
YoCrunch Yogurt, a key brand of the Breyers Yogurt Company, is a niche product in a growing category, and its packaging highlights the brand's unique product attributes. YoCrunch is one of the few yogurts sold in the U.S. that has a crunchy mix in topping attached to a cup of yogurt. Much of YoCrunch's success is attributable to the see-through dome that clearly displays which iconic brand topping such as M&M's®, Reese's Pieces®, Oreos® & Butterfinger® the consumer will be able to mix into YoCrunch's low-fat smooth yogurt.
We've also received a good response from our seasonal packaging with YoCrunch, such as our Easter and Christmas-themed yogurts. Creating a special item for an existing line brings something fun and different to the product, along with a seasonal/buy-it-now incentive that enhances consumer appeal.
Convenience has also become an influential factor among the food industry's primary audience of on-the-go consumers. In the yogurt category, this trend can be seen with the movement toward multiple serving packages. The opportunity to buy multiple cup servings in one package benefits both the consumer in terms of convenience and the manufacturer in terms of production cost. In addition, there's a growing trend toward convenience in the natural market, since so many consumers today want more than just something quick and simple, but an on-the-go product that is healthy and ideally all-natural.
The bottom line is, within the yogurt industry specifically, and the food industry as a whole: ours is an era of busier-than-ever consumers who understand the need to make healthy choices yet don't always know how to distinguish one product from another. For that reason, the need among food manufacturers to differentiate their products has truly never been greater. Put another way, our challenge is not merely to consistently top our competitors, but to consistently top ourselves.
Yet through it all, even distinctive branding, clever packaging design, effective messaging, and aggressive innovation can only go so far. The reason is simple: no matter how many health trends, fad diets, and even food categories come and go over time, one truth will remain unchanged: skillful branding may attract them initially, but only great taste will keep customers coming back over and over again.
Charles "Chuck" Marcy currently serves as President and Chief Executive Officer of Breyers Yogurt Company and Healthy Food Holdings (HFH), a management holding company for branded, "better-for-you" foods. Since the acquisition of YoCrunch in September 2005 by HFH, Marcy led an aggressive new product development program leading to the introduction of YoCrunch with Tree Top apple cinnamon pieces, YoCrunch with Grape-Nuts cereal and YoCrunch with Butterfinger candy. These initiatives have led to YoCrunch becoming one of the fastest growing yogurt brands in America. Visit www.yofarm.com