A team working in an office, for example, will require a large device that can take on a high volume of paper at once, unlike someone using it solely for personal printing. You've most likely heard the terms 'laser' and 'ink-jet' crop up on your search for the perfect printer, but knowing precisely what the difference is can be tricky.
Don't panic buy and hope for the best, follow this quick guide to laser vs inkjet printers to find out which one is right for your needs.
Laser printers
If you need to print a large number of documents on a regular basis, a laser printer is the best choice for you. They tend to be bigger and bulkier than the inkjet versions but are very efficient when it comes to printing a large number of documents quickly.
People who tend to only print on the odd occasion or a small amount a week might want to opt for a different type of printer to cut costs, but the laser type is perfect for businesses.
Laser printers don't rely on liquid ink as inkjets do, you'll need cartridges to keep them to achieve smooth results instead. According to How Stuff Works, these cartridges are filled with a fine powder known as toner that works by fusing the image onto the paper. This results in crisp text and a perfectly smooth print.
Different brands require different cartridges, so for example, if you have Brother laser printer you should buy a matching Brother toner. This ensures the machine runs to its very best capabilities and there is no risk of damaging it with the wrong type of cartridge. Toner cartridges appear expensive at the first glace but they're typically cheaper in the long run. Each toner cartridge can usually print more pages than the liquid ink types, meaning the cost per print is lower.
Basically, if you need to do a large amount of printing, a laser printer is the one for you. Ideal for the office, they're great at printing documents consisting mainly of text.
Inkjet printers
Compact inkjet printers are best for those who have a small amount of personal printing to do. They tend to fit perfectly on desks and are a lot smaller than laser printers, making them an essential for a home study.
The outright cost of inkjets tend to be cheaper than that of a laser, so they are ideal for students or people who only need them on occasion. You can find inkjet printers with a plethora of modern features, such as scanning and copying that would cost considerably more on a laser version.
Inkjet printers use liquid ink cartridges that work by spraying the image onto the page. This method produces clear images but alphr has stated it has limitations, including the fact that it can often be slow to print. While shouldn't be a problem for someone who needs to print a few documents a week, it's probably not the best option for businesses.
People looking for a printer for everyday use should consider an inkjet printer. They're nicely compact and fit perfectly on computer desks, unlike typically bulky laser printers that usually require a lot of space.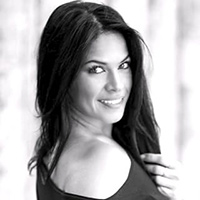 Jessica Foreman is a Durham University graduate specialising in business and lifestyle based writing. She has developed her skills on projects surrounding The British Broadcasting Company, and running a print and online based magazine whilst at university. She is currently looking towards starting her Masters in Mobile and Personal Communications as well as broadening her horizons through travelling.