September 4, 2019
Managing a business can be stressful, and you have to prepare, most especially when installing your plumbing system.
While you have set a budget to upgrade your equipment and facilities, a commercial property wears faster than a residential one. This is why it's important to make sure that you always have a budget for gas fit-outs and plumbing services. More so if you have a new business, professional plumbing installation is important.
Below are the important things to consider when installing plumbing in your business:
Plumbing Licensing and Insurance
Licensing and insurance are important when hiring a commercial plumber for a smoother plumbing installation.
Remember that when it comes to commercial plumbing, the first thing to consider is to hire a licensed and insured plumber Blaine, if you're from the area. It's easy to find out if a plumbing company is a legitimate-operating commercial plumbing company by checking their website. You'll find the license number on the 'About Us' page or on top of all their web pages, along with the physical address and contact numbers.
Plumbers must provide adequate public liability protection in the form of insurance for at least 10 million dollars, covering accidents and damage to property during the performance of the plumbing work. Hiring a professional commercial plumber with membership to respected plumbing associations is also a plus factor to consider.
If ever you run into trouble, plumbing organizations or supporting bodies can help you out. Don't risk your property in the hands of an uninsured, inexperienced, and unlicensed plumber. Make sure to hire one who is legit, experienced, and trusted with a proven good track record.
Years of Industry Experience
A commercial plumber should have solid years of experience so you can entrust to them the plumbing installation for your business.
While residential plumbers are very reliable and work excellently in fixing anything around, it's a different story when one is working on a business establishment or commercial scale. A commercial plumber should be knowledgeable, trained, skilled, and experienced to complete the job, with the right resources and backup team.
You'll hear and read testimonials from other business owners and review sites online about a good plumbing company. It ensures that proper installation will be carried out in your business establishment. Also, these proofs only show that the plumber is capable of getting the job right.

Size of Establishment or Commercial Facility
The size of your commercial property matters when making decisions on the type and number of plumbing fixtures you need.
When it comes to plumbing renovations and installations, the size of your business establishment or commercial building is important. Proper measurements should be provided to the plumbing contractor, which include the number of bathrooms, floors, sinks, and toilets, among others.
In this way, it will help determine the number of plumbers required for your next plumbing project. Also, it will determine the duration or length of time required to complete the plumbing project. By dealing with a professional commercial plumber, you'll also benefit from their connections with plumbing manufacturers to supply your plumbing fixtures at a lower cost.
Use and Availability of Plumbing Fixtures
If you have hundreds of employees, the use of restrooms is in-demand, thus necessitating adjustments.
You'll need additional plumbing installations because having a growing business would mean additional strain on your building's plumbing system as many people will use your sinks to wash their hands, and the toilets, too. Determine the average number of users every day.
By doing so, your commercial plumber can estimate the situation and ensure that your plumbing system is reliable and long-lasting. Don't hesitate to ask for suggestions from your employees, most especially about scheduling breaks and lunchtimes to make sure that available restrooms can accommodate everyone while the plumbing work is ongoing.
Commercial Water Needs and Public Restrooms
Commercial water sinks and public restrooms have a high percentage of use, requiring a more reliable and durable plumbing system.
The number of toilets should be considered when installing a plumbing system in your business. Public restrooms tend to exhaust and wear commercial plumbing systems easily as compared to private restrooms. Customers run sinks, flush toilets, and use commercial drinking fountains continuously.
In addition, neglectful or rough use of plumbing fixtures could mean expensive repairs and replacements. That's why you have to invest in high-quality plumbing and bathroom fixtures to ensure they will last longer and avoid costly repairs sooner than expected. Working with a professional commercial plumber will also ensure that proper plumbing installation will be carried out for a more reliable and durable plumbing system.
Conclusion
A successful business has more than just a great sales and marketing strategy. If you have a physical office or business establishment where people work, visit, and come and go, it's crucial to have a well-running plumbing system for cleanliness, health, and safety. This is why you have to consider hiring a professional commercial plumbing company that is insured, licensed, experienced, and reputable. Also, take into consideration your plumbing needs, such as the use and availability of restrooms and the size of your building or office space.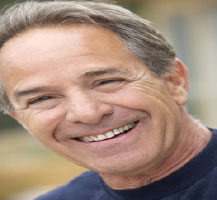 Eric has been working in the plumbing industry for many years and has become an expert in his industry. When he's not helping clients, he loves to spend time with his friends and family while playing some sports.