Employee drug testing is key to ensuring your business runs smoothly and safely regardless of what industry you're in.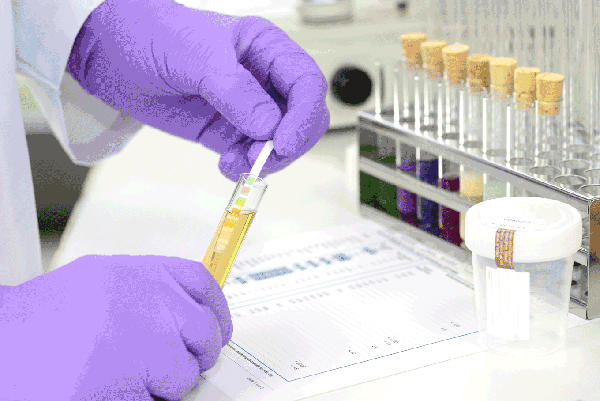 Contemporary developments in the medical industry have helped pave the way for drug testing. Companies that value good business ethics should seriously consider implementing a drug-free workplace program. Today, drug use is nothing like it was years ago. The truth is, some of the highly educated and respected professions, such as doctors, nurses, and legal professionals are at risk of alcohol and drug abuse. Testing current and potential employees can aid in the prevention and detection of drug abuse in the workplace.
Most people take drugs as a way of dealing with stress, according to the Centers for Disease Control and Prevention. However, drugs are illegal for a reason. Therefore, as an employer, it is crucial to make the work environment free of the dangers of drug abuse. Continue reading to learn why drug testing is an important way to keep your business functioning the way it should.
It's the Only Way to Prove Employee Sobriety
Terminating an employee because of drug use can cost you significant time and money than choosing to provide help and support them recover. However, choosing to support an employee through recovery can be a way to make sure that your workers know you care about their wellbeing.
One of the few ways families, friends, and employers can be sure that a former addict is clean is through drug testing. Given that many families have been at this for a while, it is often the only way people are willing to provide ongoing financial and emotional support. Companies are not alone when it comes to supporting an employee, just as an employee is not alone on their road to recovery. Referring an employee to the appropriate treatment program can make a significant difference in their recovery.
Maintaining Your Business' Reputation
When it comes to the reputation of your business, be on the lookout for drug use on the job. Today drug testing has been the practice of many employers to establish a drug-free and ethical workplace. The last thing you want for your business is to have one of your employees get into trouble or arguments with your clients because they're under the influence of drugs.
Sober Employees are Safer Employees
It is important to maintain sobriety to ensure a safe working environment. Substance use in the workplace can endanger employee's safety. Workers on the job under the influence of drugs contribute to an increase in workplace injuries and accidents. In California alone, the Occupational Safety and Health Administration received over 20,000 reports of workplace slip and fall injuries in 2015. Not only are injuries damaging to the lives of your employees, but they can also cost you money and time. Drug testing is essential as it discourages employees from taking drugs and advocates for a safer, sober workplace.
Lowers Costs and Increases Profits
Every year substance abuse costs many companies millions of dollars, which comprises turnover rates, lost profit, low manufacturing of goods because of accidents, and absenteeism. For employers, drug testing benefits them by cutting expenses related to drug use and alcohol-related accidents. Companies with drug testing programs are able to improve workers' performance and productivity. Higher productivity, in turn, increases profits.
Sobriety Impacts an Employee's Abilities to Do Their Job Right
Studies show that drug use can threaten the employee's ability to do their work. The use of drugs poses problems for both the employer and the business as workers are less effective and productive. Employee productivity increases when random drug testing is used, and that's because a drug-free workplace program promotes less absenteeism and helps workers focus. Advanced training of the employee is essential for most companies involving dangerous jobs like servicing gas lines and natural gas appliances. Drug testing is also important before they can be certified to perform any of these tasks as these jobs need to be carried by a competent person, free from the influence of drugs.
In conclusion, companies should do their best to maintain a drug-free workplace. The use of drugs on the worksite is a reality. With several drug testing instruments, drug testing benefits both the company and its employees.