Innovative solutions to protect employees and healthcare workers in stemming the tide of COVID-19 infections.
The nation looks to manufacturers for innovative solutions to protect employees and healthcare workers in stemming the tide of COVID-19 infections. Industry Today provides regular updates on various initiatives manufacturing companies and their employees are taking to overcome supply shortages and provide desperately needed Personal Protective Equipment (PPE) to those most in need, often without cost. In addition, we are keeping abreast of the search for better testing as well as a vaccine by leaders in the pharmaceutical and biotech industries.
Here's the latest on manufacturing's response to the COVID-19 crisis.
Critical Care Decontamination Systems (CCDS)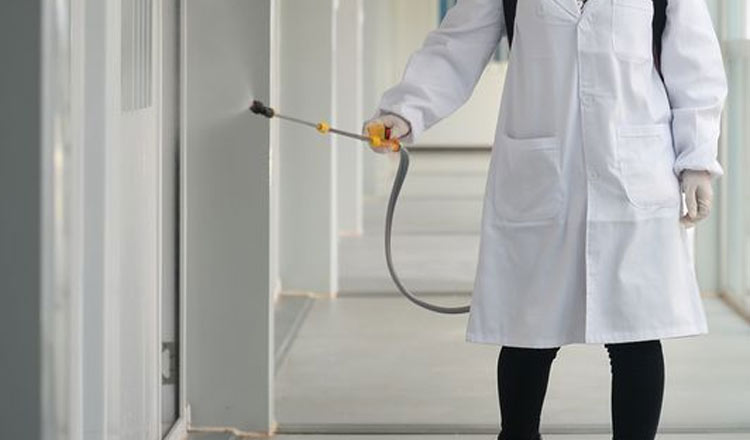 Fighting COVID-19 with Multi-Room Negative Air Machine
A precision-engineered solution to provide the purest air possible for safer large indoor spaces using air purification and sanitization. Read More
Rising to the Challenge: How We Decontaminate PPE
As shortages of personal protective equipment (PPE) became critical, my colleagues and I recalled our previous study on this very issue. Read More
Guardair Syphon Spray System Combats COVID-19
Innovative product to spray cleaning solutions and disinfectants onto workplace surfaces to keep employees safe from infection. Read More
Helping Companies Adapt to Help Fight COVID-19
Nottingham Spirk helps companies across the U.S. design new products to help combat coronavirus PPE shortages and disinfectant worries. Read More
PCX Completes Shipment of PPE Sterilization Chambers
The first order of 25 PPE sterilization chambers were manufactured and expedited over a two-week span to aid COVID-19 relief efforts. Read More
FACE SHIELDS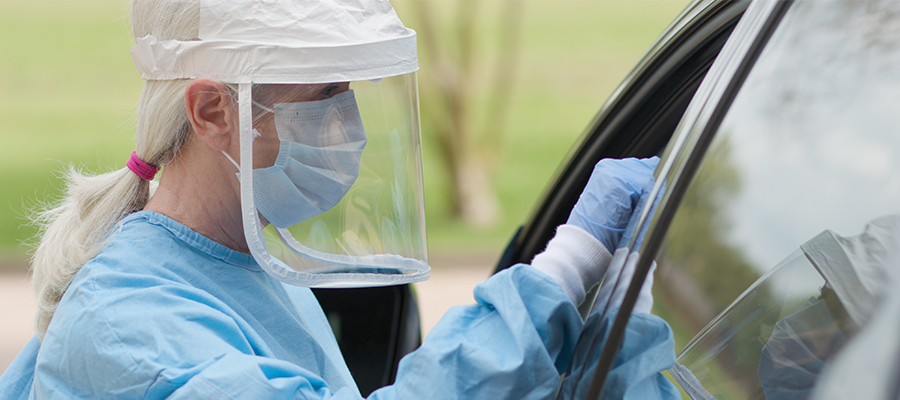 AstenJohson Advances Employee Protection
Innovative solutions to protect employees and healthcare workers in stemming the tide of COVID-19 infections. Read More
Canon Powers Manufacturing of PPE
As print providers nationwide shift operations to support COVID-19 relief, Canon is helping them to source materials and ramp up production. Read More
Crystal Group Supports Employee COVID-19 Initiative
Electrical engineer at Iowa-based manufacturer 3D prints face shields to protect local hospital's COVID-19 response. Read More
Custom Molding Company Creates 3D Masks
Industrial equipment supplier in Miami, OK retools production line to create 3D masks for PPE usage. Read More
GM Faces Up to Mask Shortage
GM launches rapid-response to produce face masks for COVID-19 frontline workers; shares production plans to help meet critical demand. Read More
Charleston Bridal Company Turns Garment Bags into Masks
CEO's pivot in response to COVID-19 leads to new custom mask company in Charleston | S.C. Read More
Keter Creates Reusable Face Shield to Protect Frontline
The product development team at Keter North America created a reusable face shield for frontline health care workers. Read More
Madico Acts to Shield Healthcare Workers
The clear choice for window films, coatings and laminates, Madico ramps up production of face shields that protect against COVID-19. Read More
MORGAN Li Providing Social Distancing Essentials
Award-winning manufacturer expands capabilities of social distancing solutions for businesses to safely reopen in the wake of COVID-19. Read More
Oklahoma's Heroes in Manufacturing
Oklahoma manufacturing company, Rapid Application Group (RAG), is utilizing its resources to help others during the COVID-19 pandemic. Read More
Ripclear Launches the New V2 Shield
Ripclear launches the new V2 shield to safeguard frontline COVID-19 personnel.
Overcoming PPE shortages with Superior Supplier Support
Rapid innovation requires an experienced supplier partner willing to provide hands-on support with R&D, product development and regulatory approval. Read More
Solvay and Boeing Partner on COVID-19 Face Shields
"Supersonic" collaboration between strategic partners Solvay and Boeing is yielding over 38,000 face shields to protect healthcare workers. Read More
Southern Champion Tray Aids in Fight Against COVID-19
93 years of resilience powers Southern Champion Tray's response to the coronavirus pandemic. Read More
Spartech Donation Aids in Fight Against COVID-19
Spartech has donated essential plastic materials to a Wisconsin-based company making face shields in the fight against COVID-19. Read More
Titan Robotics Pivots to Produce Face Shields
Titan Robotics, an industrial 3D printer manufacturer is contributing to the PPE demand. Read More
Vesconite Prototypes Face Shields
A response to the call to produce personal protection equipment (PPE) for emergency personnel.
MEDICAL PRODUCTS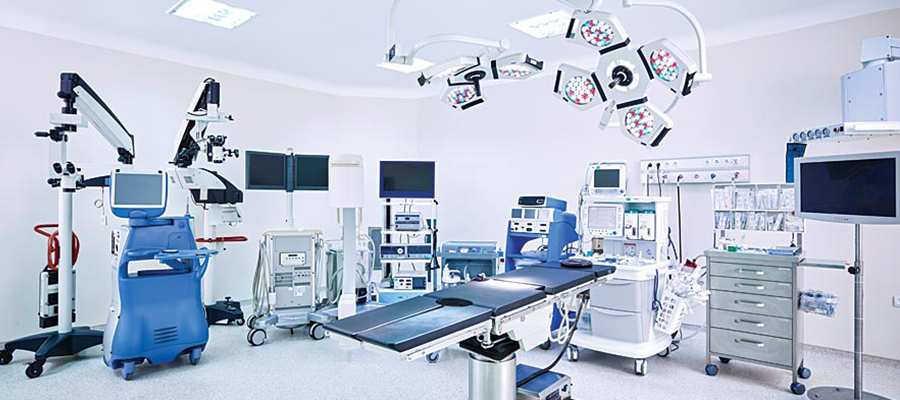 Pouch Packaging Punches Up Pharmacy Capabilities
Euclid's multi-dose pouch packaging machine eliminates packaging by hand, freeing pharmacist time to advise patients on COVID-19. Read More
MANN+HUMMEL Collaborates with Ford on Respirators
MANN+HUMMEL and its subsidiary Tri-Dim Filter Corporation support Ford in medical equipment production with HEPA filter supply.
Ozark River Portable Sinks Keep Essential Workers Safe
Ozark River Manufacturing, Co.'s NSF-certified portable hand washing stations are keeping essential workers across industries safe. Read More
PRBX COVID-19 Task Force Supports Medical
Powerbox's COVID-19 Task Force provides strategic business support to medical and para-medical applications.
PERSONAL HYGIENE PRODUCTS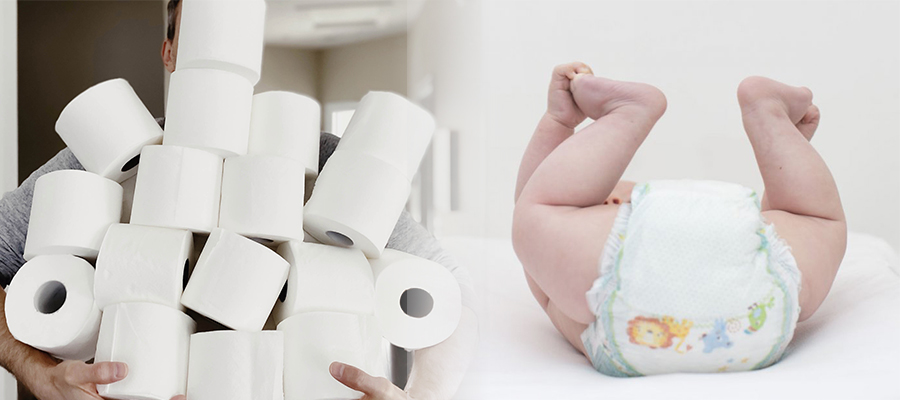 Domtar Donates Diapers
During the COVID-19 crisis, paper manufacturer Domtar is donating diapers to needy families. Read More
PROTECTIVE EYEWEAR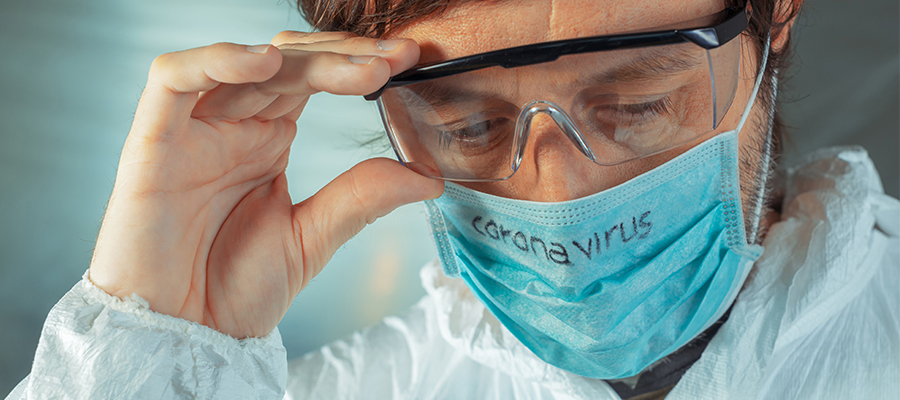 Fitz Protect. For Those on the Frontlines.
Forth Engineering disinfecting robot, using trusted technology honed in nuclear industry to rapidly disinfect large areas to fight COVID-19. Read More
ROBOTS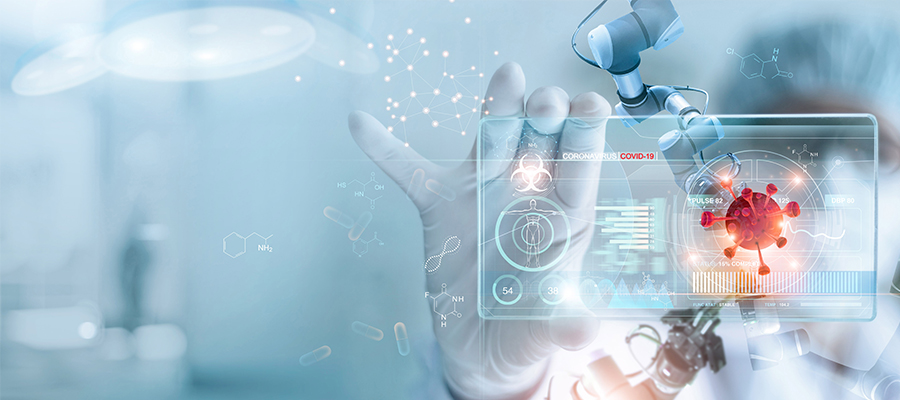 Forth Engineering COVID-19 Advanced Technology Solution
Forth Engineering disinfecting robot, using trusted technology honed in nuclear industry to rapidly disinfect large areas to fight COVID-19. Read More
SANITIZER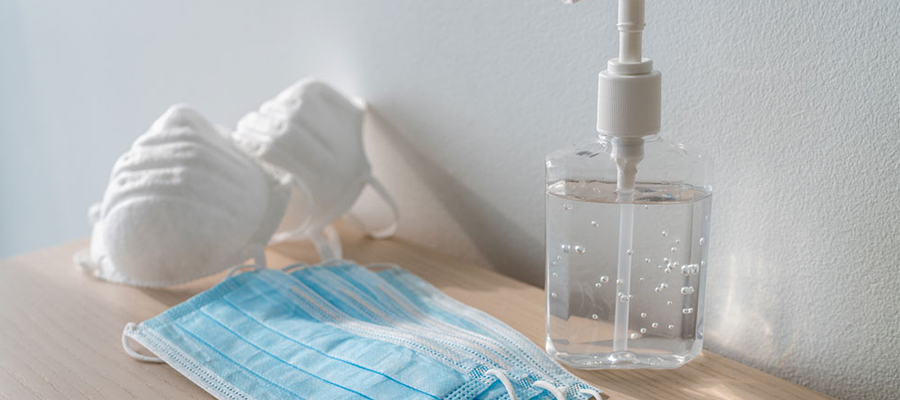 Desert Door Texas Sotol Aids Texas First Responders
Distillery in Greater San Marcos Region produces and donates more than 70,000 units hand sanitizer to first responders. Read More
El Reno Company Producing Hand Antiseptic
Oklahoma-based Gemini Coatings utilized its funds to remodel their facility into a hand sanitizer assembly plant during the pandemic. Read More
The Vale Fox Distillery Steps Up for Frontline Workers
Already producing over 9,000 bottles of hand and surface sanitizer, the company's generosity goes beyond donations to essential businesses. Read More
Distillery Tells Significance of Regional Manufacturing
When the supply chain broke down due to COVID-19 Valentine never wavered, showcasing the importance of regional manufacturing.
VENTILATORS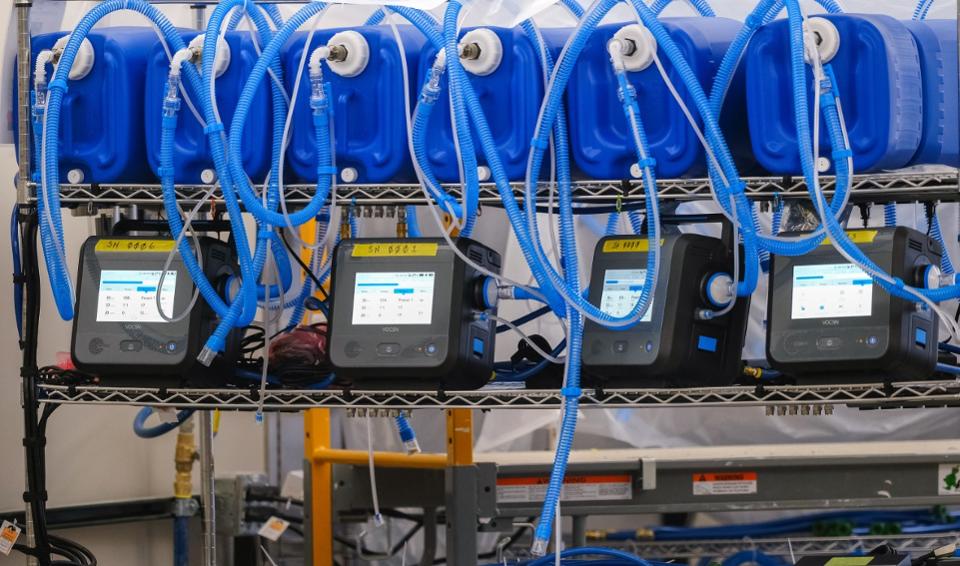 ANCA Joins the Fight Against COVID-19
ANCA joins the fight against COVID-19 by manufacturing components for ventilators to support the medical industry.
Every Part Counts
Qualtek Manufacturing helps medical equipment providers keep up with demand. Read More
Ventlife Low Cost Ventilator Initiative
Non-profit VentLife researches, prototypes, develops, and distributes low-cost, clinically effective ventilators for COVID-19 patients. Read More
WORKFORCE/CONSUMER SAFEGUARDS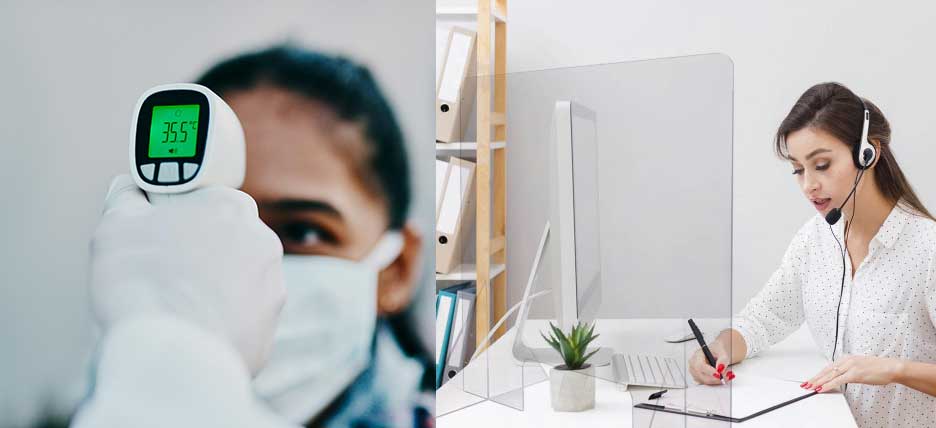 Cohen Architectural Woodworking Creating Sneeze Guards
Cohen Architectural Woodworking has ramped up production to meet the growing nationwide demand for sneeze guards for restaurants and more. Read More
New Tech Discreetly Scans Body Temp in Workplace
With a recent study showing employees are concerned about COVID-19 exposure at work, a leading tech company launches innovative smart tool. Read More
Infrared Temperature Screenings to Expand Into Sports
Infrared technology can play a crucial role in getting the sports industry back to work safely, according to Infrared Cameras Inc. Read More
Panel Built Structures to Help Temperature Screenings
Panel Built temperature screening rooms and booths provide a comfortable, controlled environment at a facility's entrance. Read More
Polaris Commercial Strengthens Customer Support
Polaris Commercial introduces Pro XD occupant divider kits, grant assistance, financing and leasing, contactless support & virtual shopping.
Fast Track Answers Call for Touchless Self-Checkout
Shekel Fast Track provides touchless self-checkout and delivers actionable insights to retail and enhanced customer checkout experiences.
Spartech's Paulding, Ohio Plant Adapts, Creates Jobs
Spartech's Paulding, Ohio plant has swiftly pivoted to plexiglass and now has plans to hire approximately 30 new full-time employees. Read More
StepHandle™ Foot-Operated Door Openers Hit the Market
The StepHandle is a necessity for small and large businesses to provide a hands-free option for its workers and customers.